Being a bride is special, cherished for a million different reasons. But one reason that all brides have in common is the shared love of dressing up on their big day. Especially when you're dressing up for an Indian wedding, it's got everything - from pastels to bright primary colors, from Georgette to Chiffon, and from velvet embellishments to netted ones. It's hard to not fall in love with Indian weddings and everything involved in them. And every attire is special and has a story in them to be told.
We have chosen some of our favorite non-wedding outfits (reception, engagement, Mehendi) for future brides to take inspiration from!
1. Let's start with a classic red Anarkali with gold beautifying details to make this type of style one of the evergreen ones to exist. It suits all skin tones and there's no way you can go wrong with choosing this one.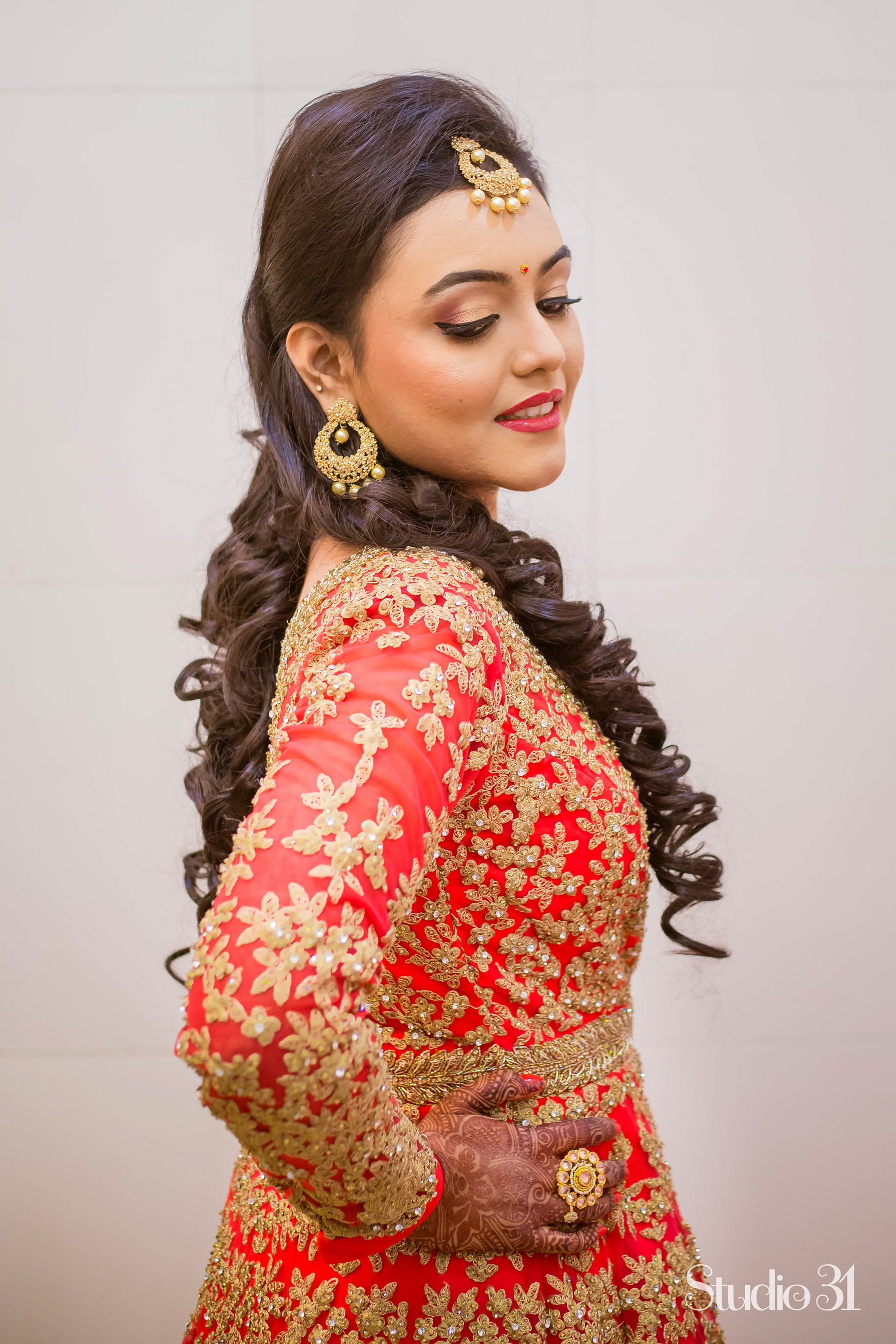 2. This deep grey Anarkali with silver embellishments adorned so gorgeously all over the surface of the fabric is paired with a slightly toned down version of the anarkali as dupatta which just is the icing on the top of the cake! This breathtakingly beautiful attire is complemented with the gorgeous hairstyle which basically is a fusion of two of our favorite things - messy and textured buns.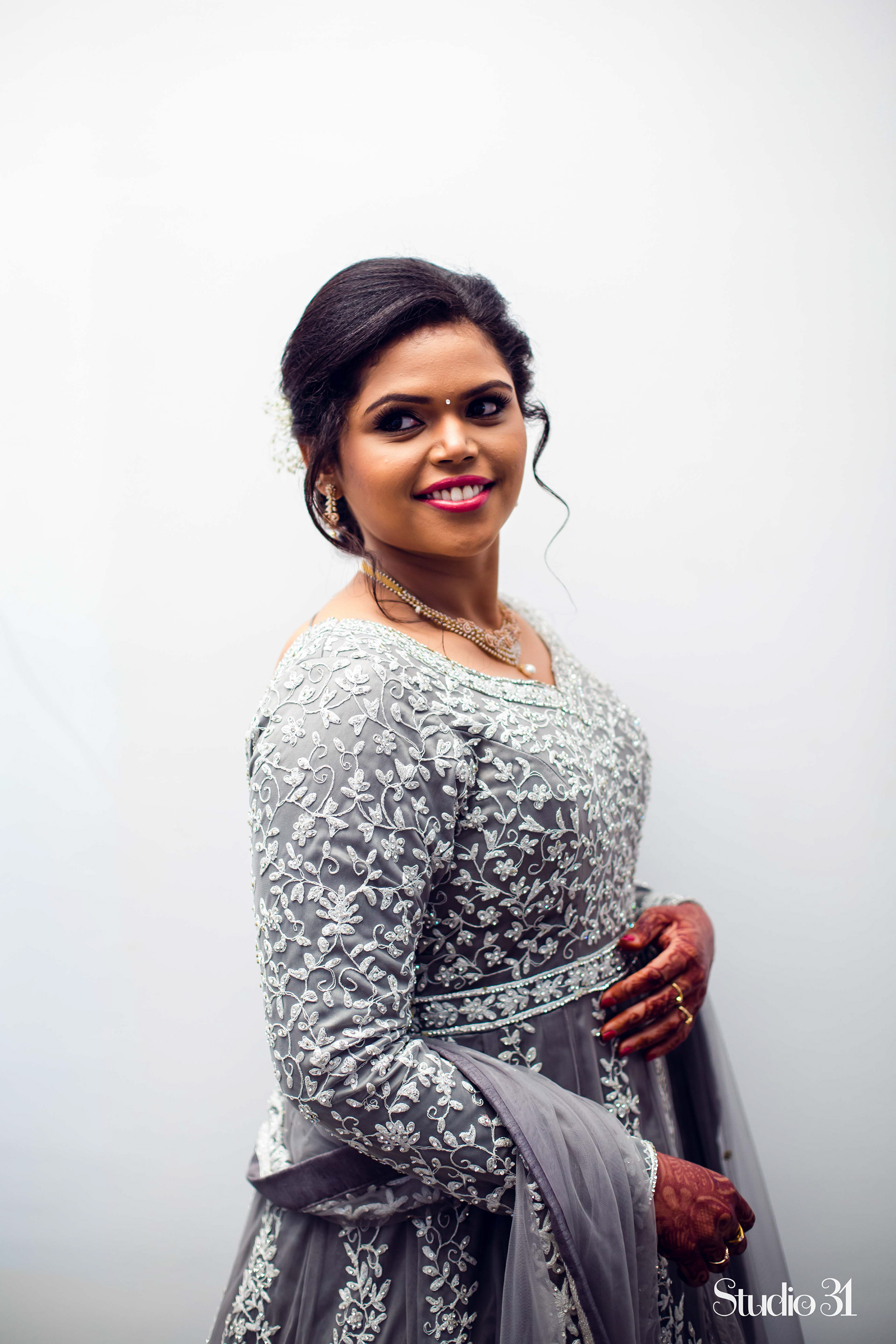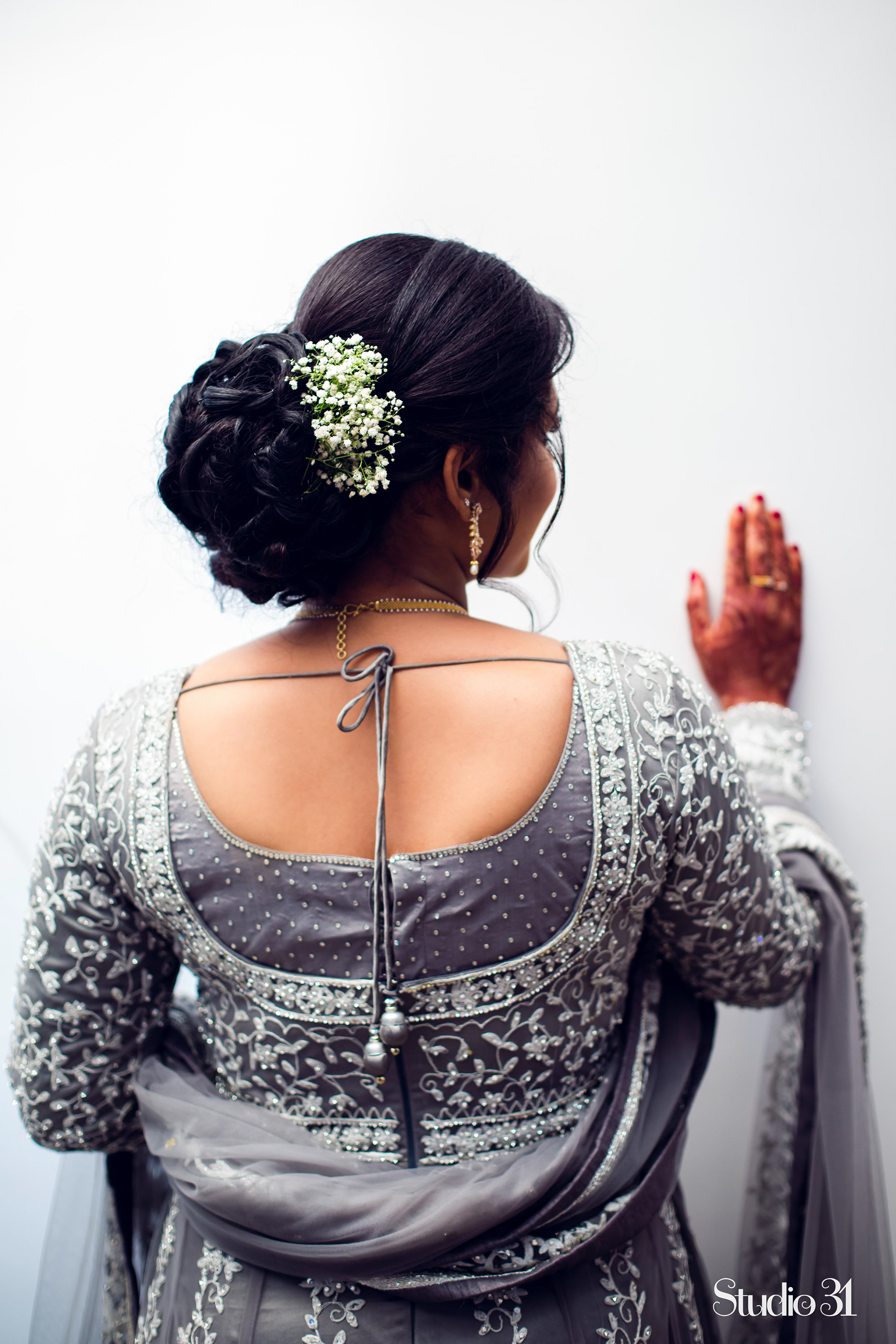 3. This midnight blue silk lehenga is a beauty that's worth swooning over. It's intricately embroidered with golden threads which bring the lehenga to life. The attire is complemented by a beautiful, elegant necklace with emeralds that makes this combination one to die for!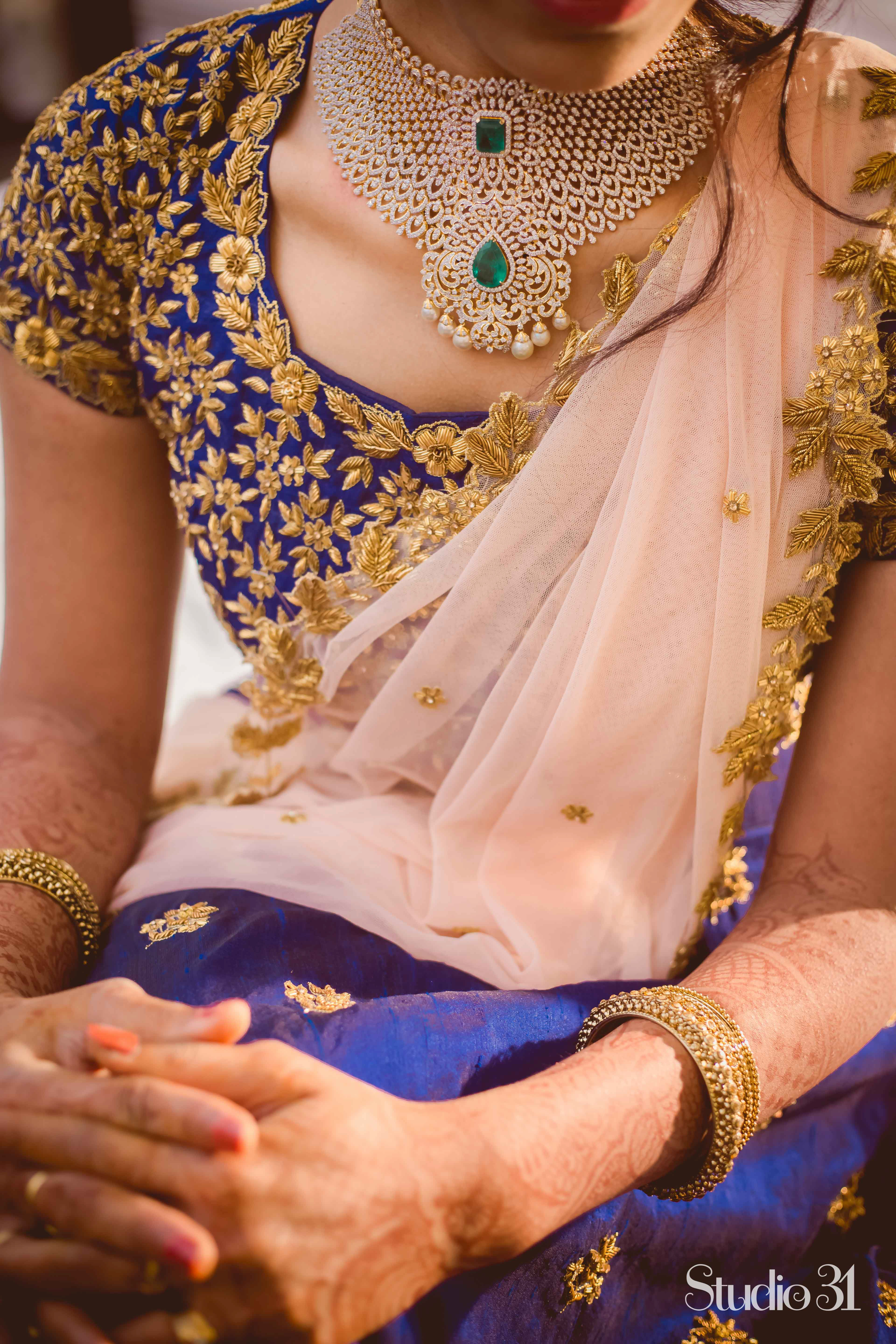 4. The cream colored lehenga with a garden of floral embroidery is the perfect blush attire for your reception. And our bride nails it with the gorgeous icy decor and elegant jewelry.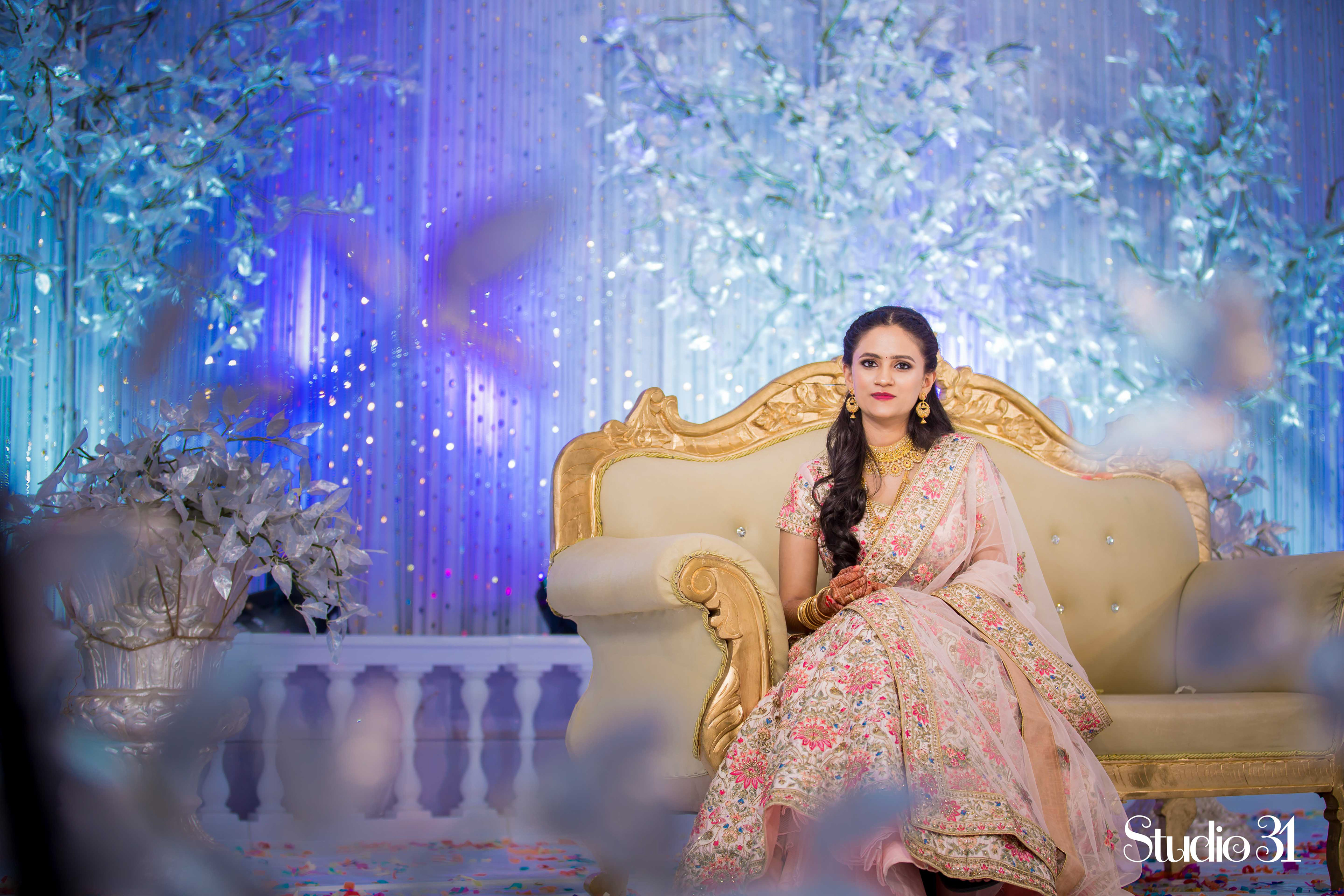 5. With the salmon-hued lehenga and it's glittery gold and pretty pink tassels, this bride stole the show. The lehenga was a perfect reflection of the wedding glimmer and the festive shimmer that every couple wants their wedding to be.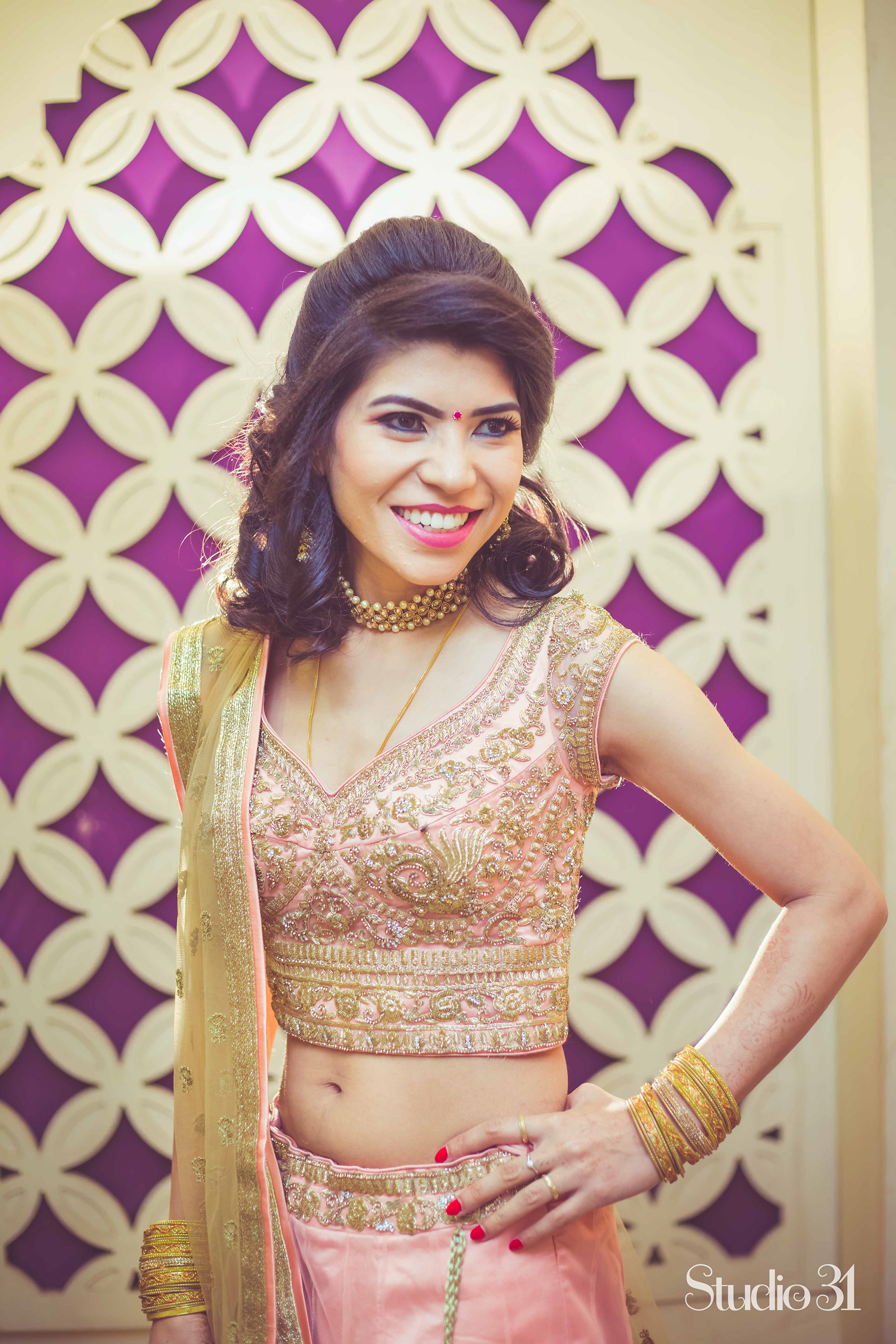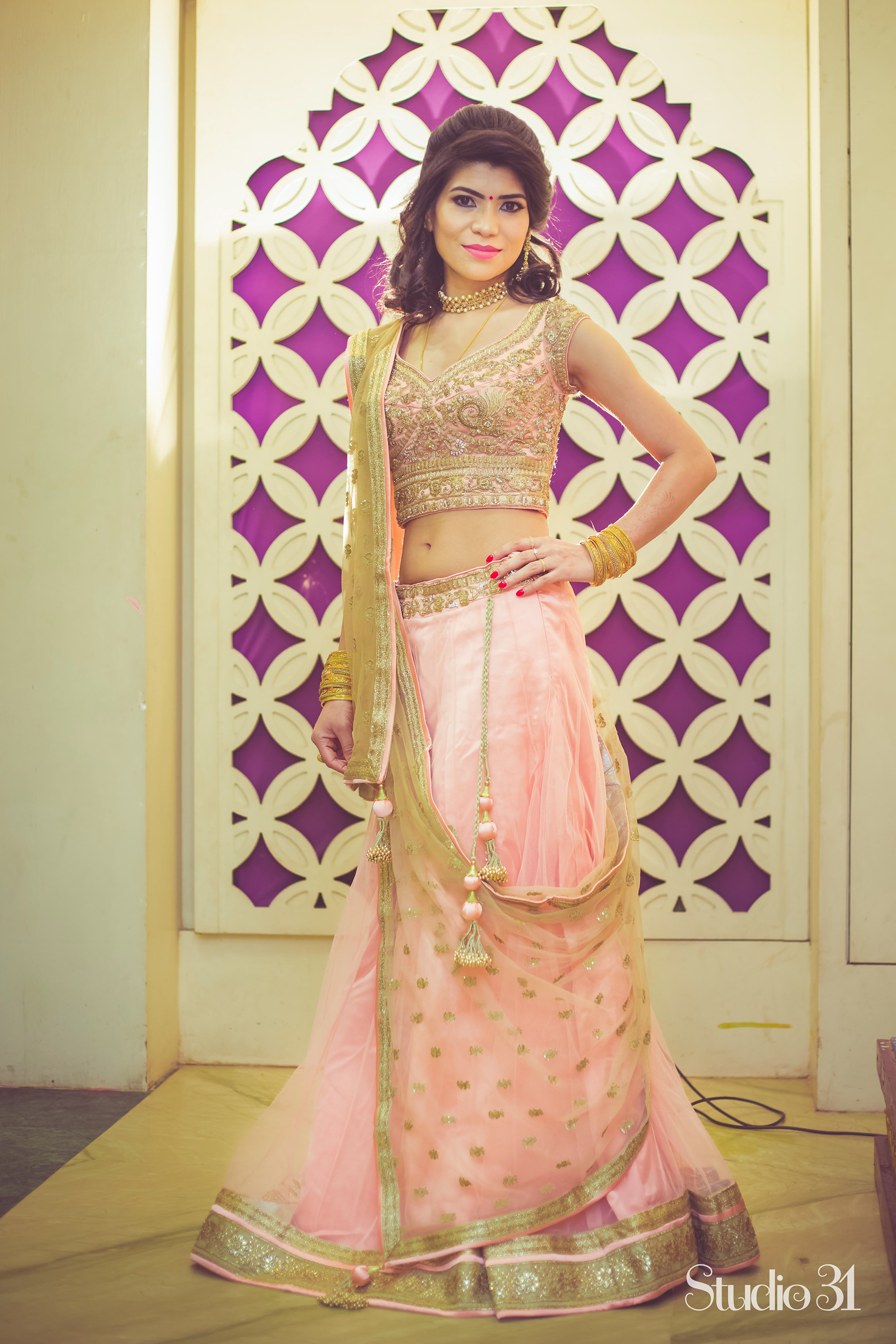 6. The princess gown was one of the most fun and creative reception gowns we've seen. It had a tinge of culture sprinkled on top of it with the gorgeous aqua and lava colored gems stuck fashionably onto the attire. And you can never go wrong with a shimmer of gold. The bride's choice of statement diamond necklace is something that elevates the look even more!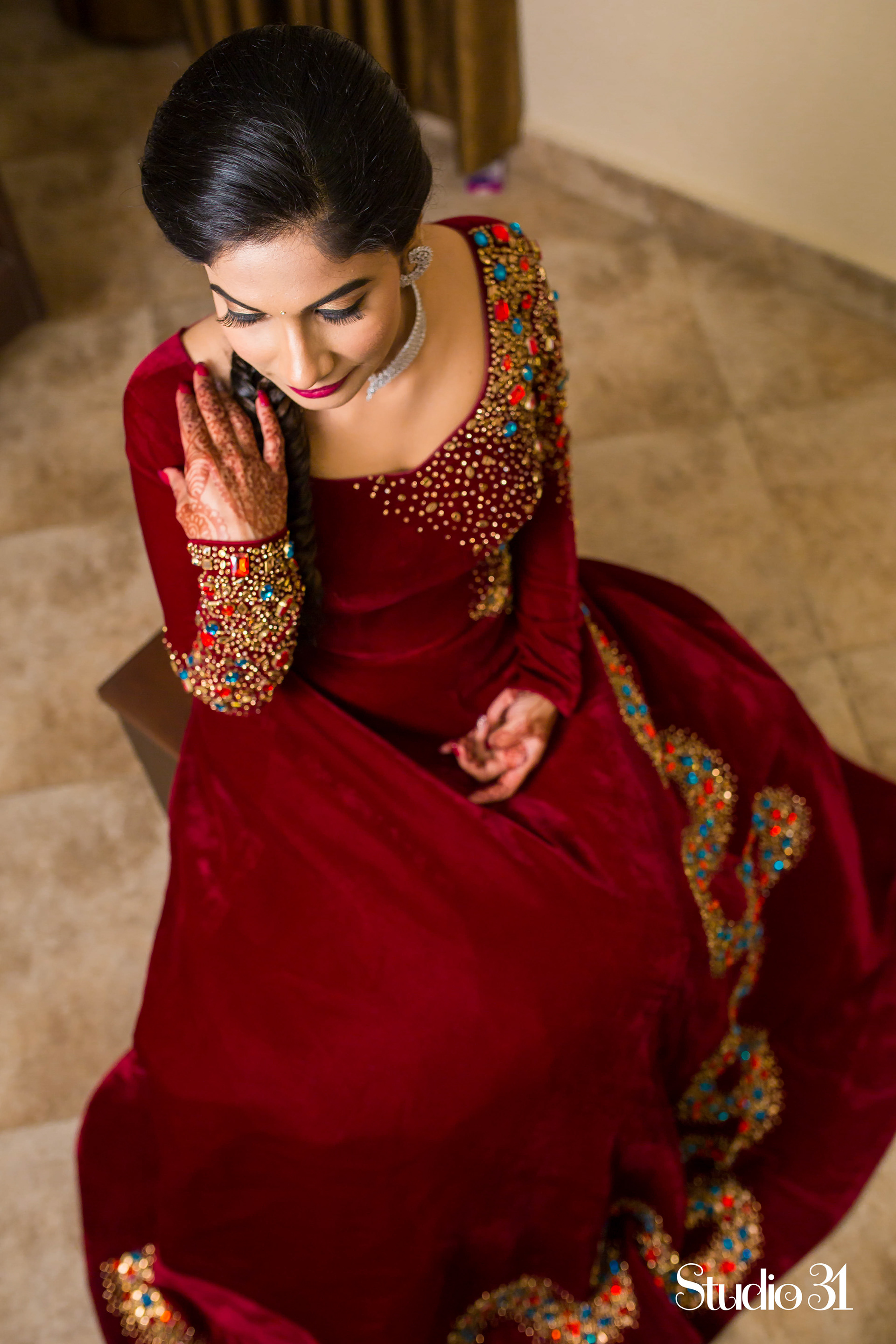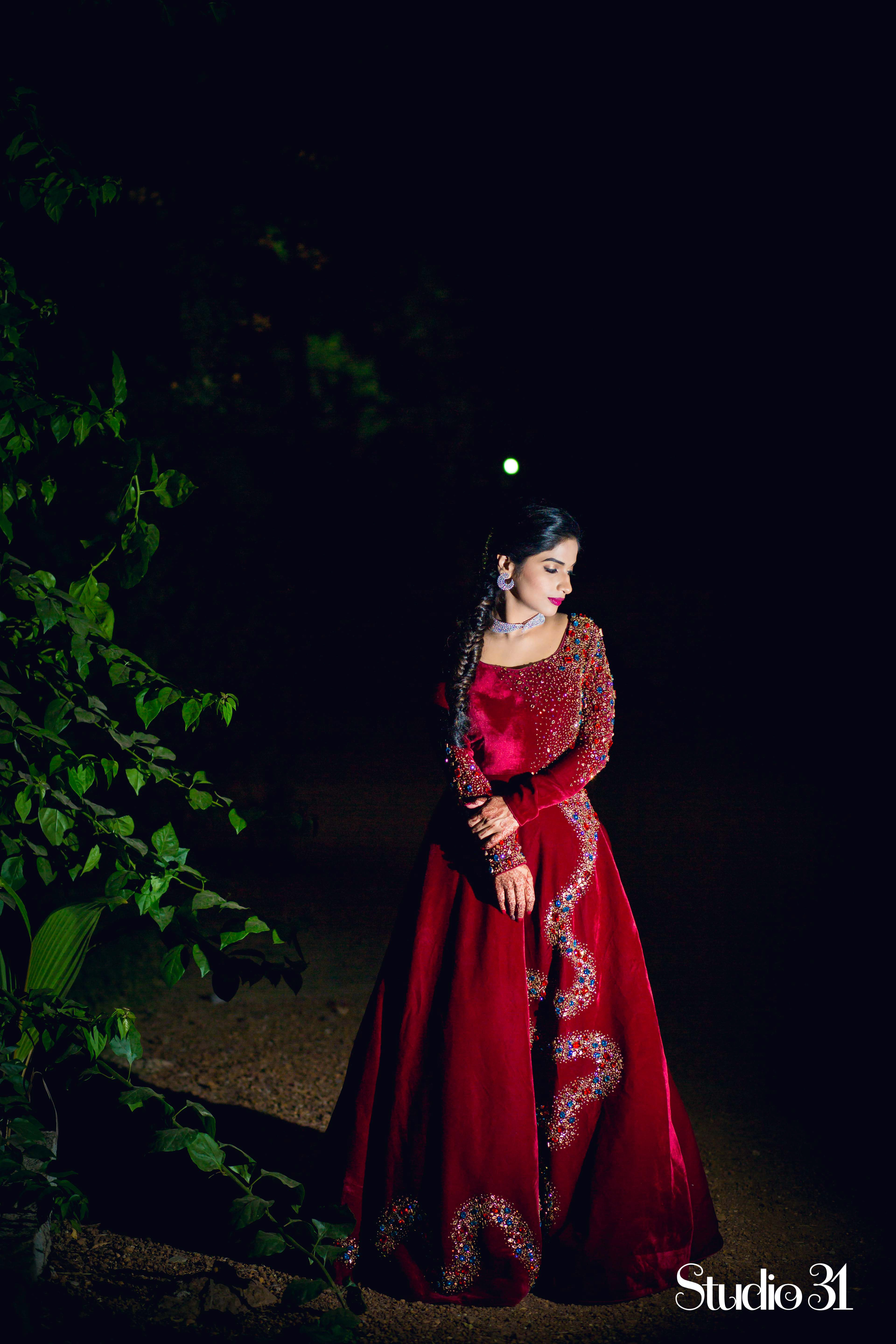 7. This royal velvet dyed in dark-hued green is incredibly arresting. With simple detailing, the mightiness of the fabric carries the beauty of the look. The gold jewelry is a perfect match to bring a little pop of color.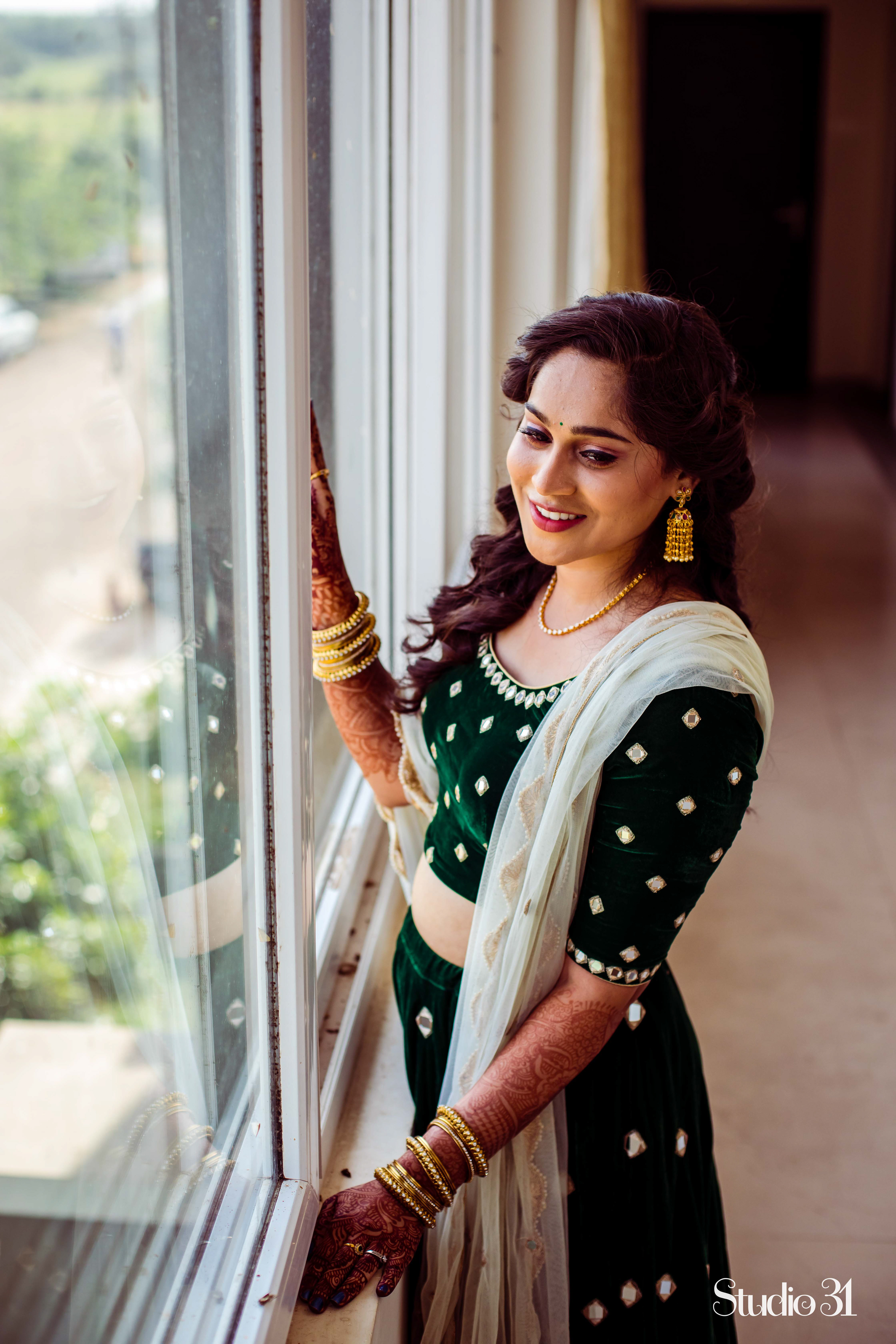 8. This stunning choli will forever be one of our favorites. It's deep blue color with pink undertones and stunning gold thread embroideries makes it an attire to die for. The statement jewelry sits perfectly with the lehenga and makes it a look that won't be forgotten any time soon.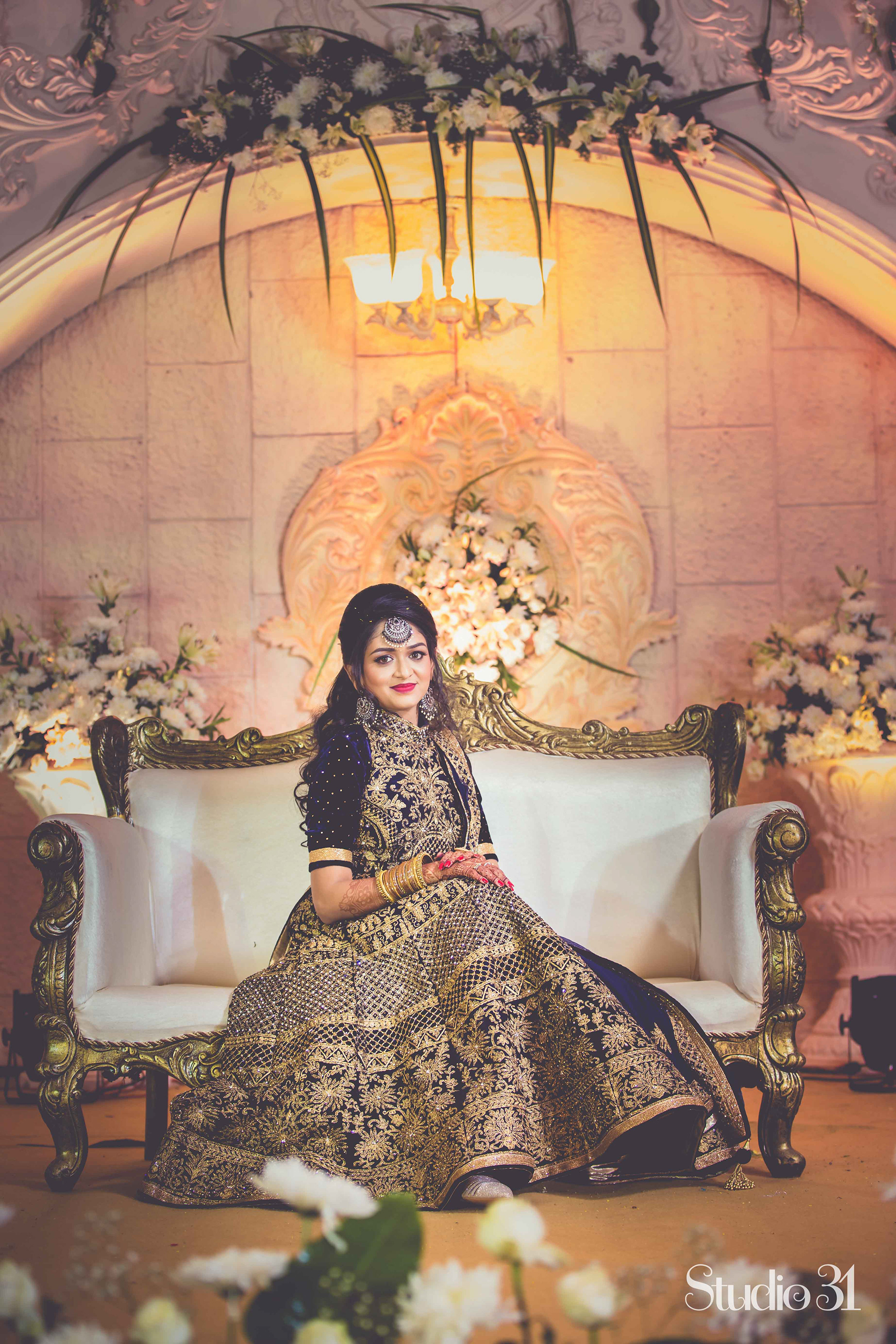 9. This rich forest green hued lehenga in all of its silk glory features intricate and detailed embroidery of pretty pink florals and tiny gems. It brings out the bride's youthful personality with a sliver of intensity.
10. This bright blue dress with gold embellishments all over is the perfect mixture of everything! And we think the grandeur of the attire is balanced beautifully with the simple selection of neck and earpieces.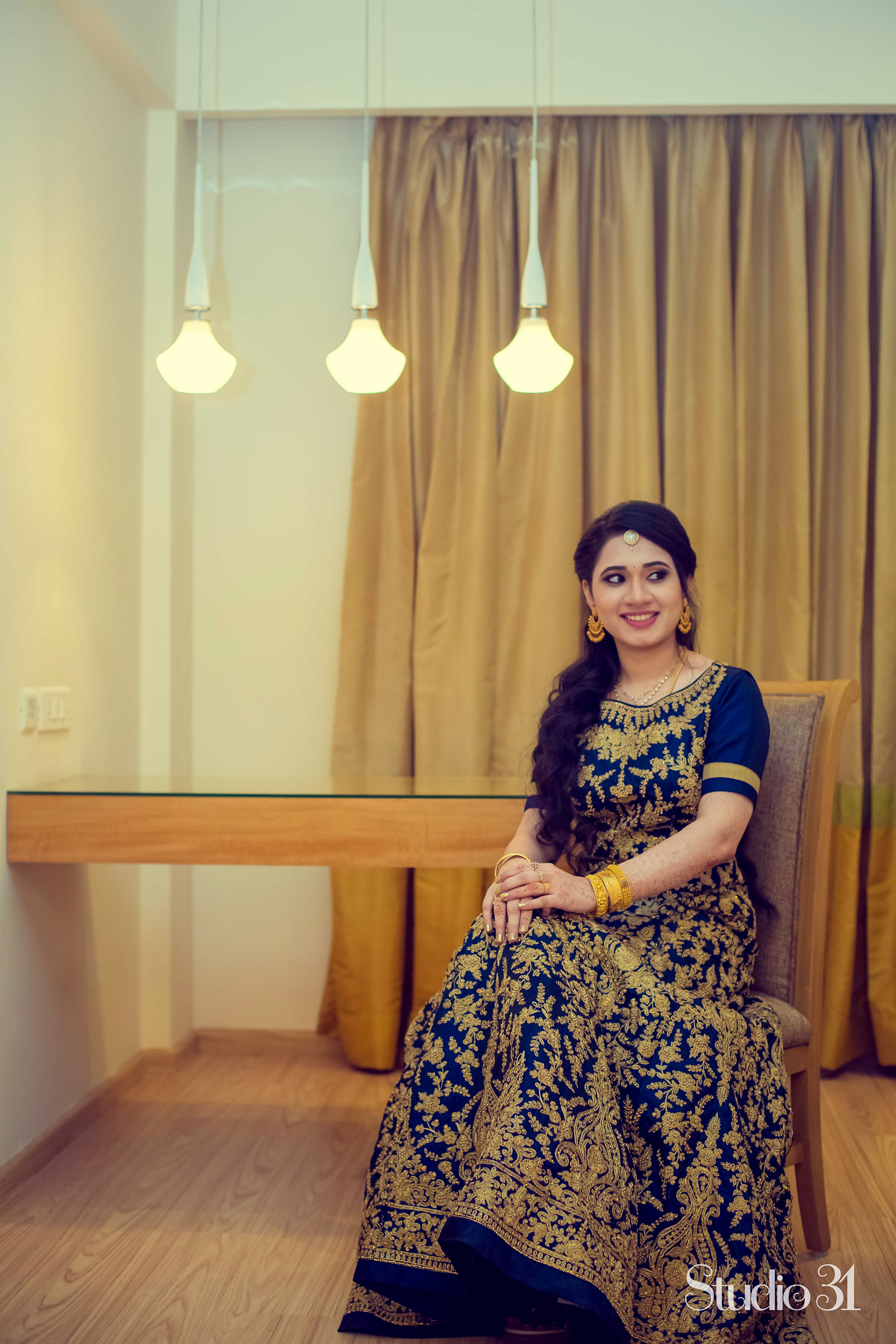 11. This ivory shaded one piece is a gorgeous example of how to go all white in the right way on your big day! The white is leveled with the gorgeous detailing and the cascading flow of the piece makes it one to remember! And of course, a tiara on top because who doesn't want to feel like a queen on their big day!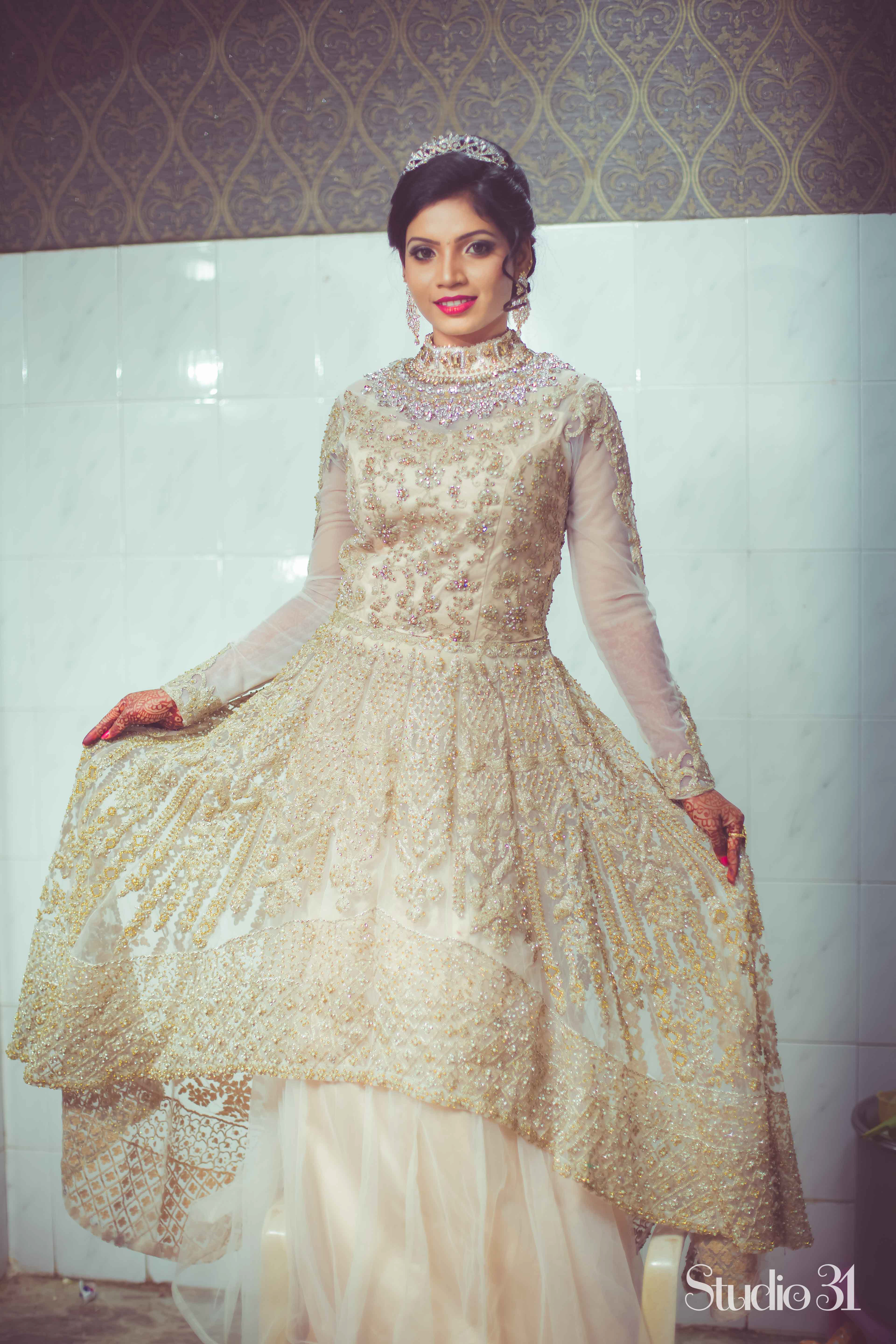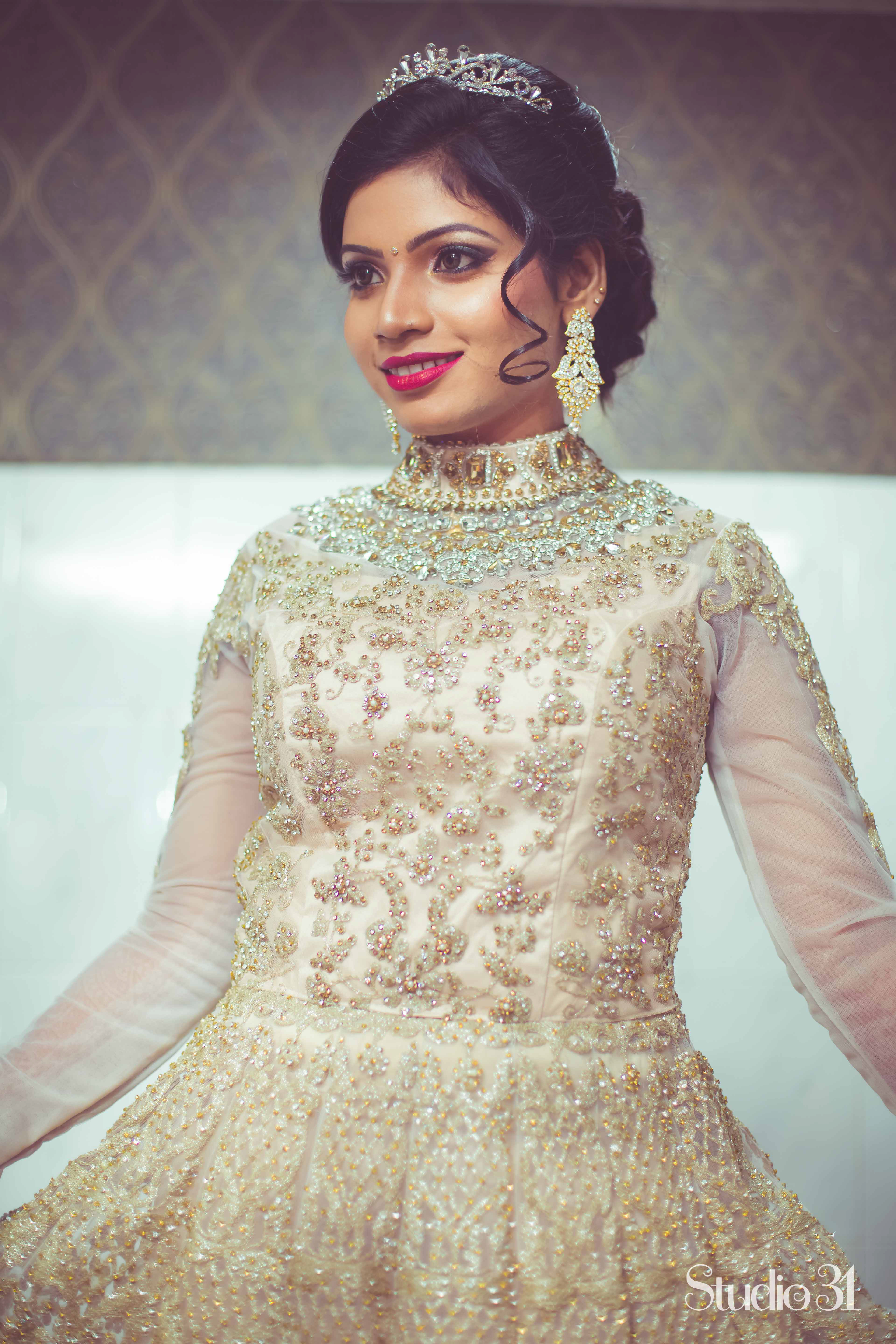 12. This incorporates everything we love in fashion - elegance, minimalism, laces and the snow colored attire with the most gorgeous statement jewelry that was the perfect contrasting pop of color.