36 questions you should ask your wedding photographer | Studio 31
Do you want to book the best wedding photographer for your big day? Save time, money and headache by asking these questions before you hire a photographer.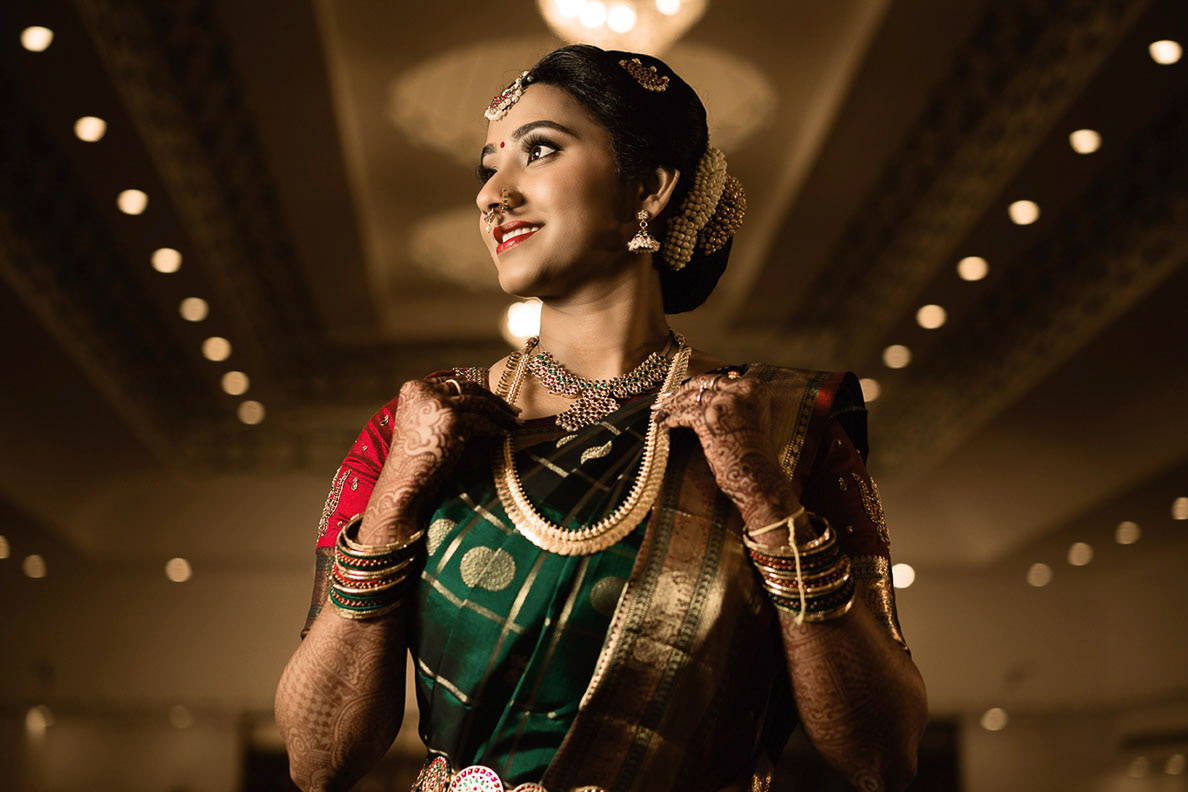 Your wedding is one of the most important event of your life. It's a day that you will remember for the rest of your lives and it deserves to be documented in the best way possible, so you can relive those memories time and again. And wedding photographers take up this huge responsibility to tell your wedding story, capture every moment big and small, and give you a visual timeline of what happened on your big day.

Options are aplenty when it comes to selecting a candid wedding photographer, and zeroing on the right one can be an stressful task for those who are not sure about what to expect from their wedding day photography experience.

The key to having an enjoyable and engaging wedding photography experience is asking a lot of questions at your initial meeting. Don't be afraid or shy away from it, it is essential. The photographers will have some questions too — it's all necessary to get better acquainted with each other so that they can provide excellent service on their side.

It is important to get comfortable with your wedding photography team. They are your best friends from the day you booked them and for years to come. Why you may ask? They document some very important moments of your wedding and will be spending a great amount of time in your inner circle. It is important that you know them well enough. Right from getting ready at home, intimate moments with your family members to dancing all night long as a newly-married couple, they would be capturing it all. You don't want to hold back or feel shy. It is essential that you talk to prospective photographers thoroughly before booking them so that they can match your needs in terms of style, experience level, personality type etc. because this one decision will determine how your most special memories would turn out.
Be candid and honest throughout this process; let's be real — spending a lifetime together is really no joke.
That's why we've created this list of 36 questions across various categories that will help any bride and groom-to-be find the best photographer for their wedding.
Your Wedding Photographer's Experience
Choosing your wedding photographer is as important as choosing your life partner. Both can create memories for a lifetime if chosen wisely :)
1. How many weddings have you shot since you started?
2. How many weddings did you capture last year?
3. Does your company have full-time photographers or do you hire freelancers?
4. Have you captured any wedding in my venue?
5. Can we see a full gallery of some of your recent work?
6. Is there a place where I can read or see some reviews?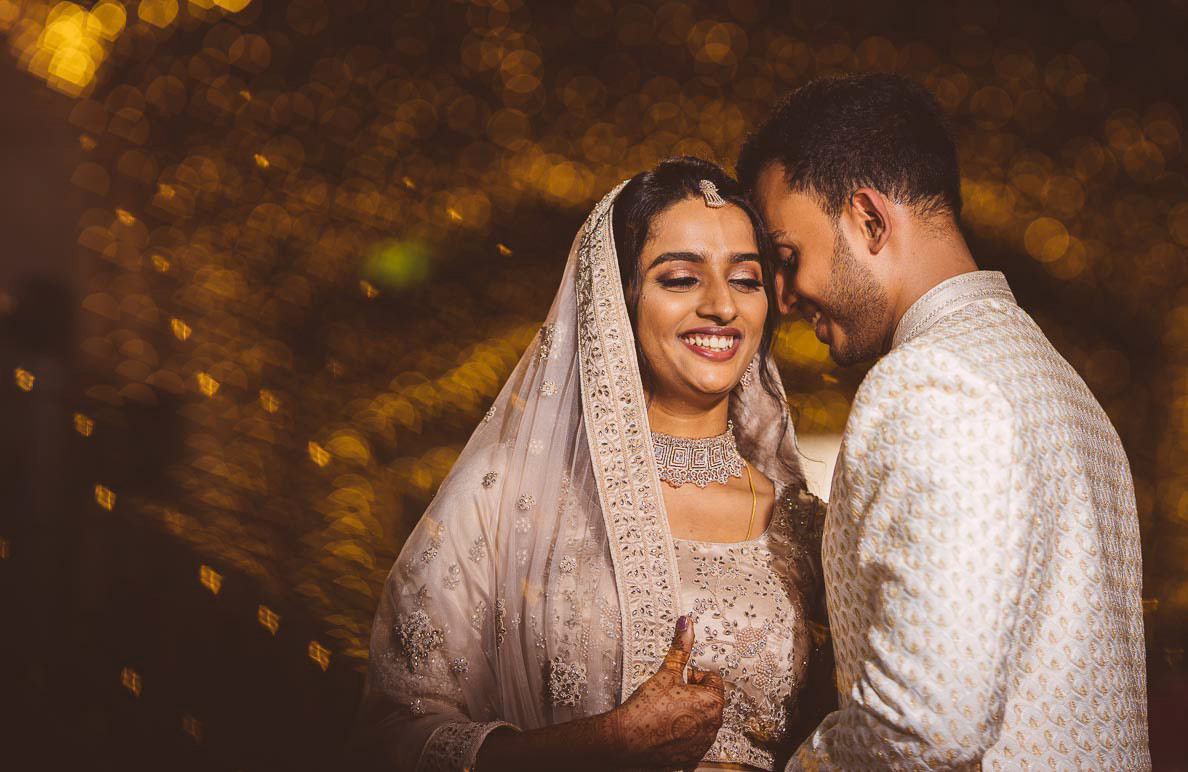 A lot of photographers have a great social media page and deliver good images and films at a very competitive price. But many of them struggle to provide their couples a hassle free experience. Why?
✖ They handle everything themselves, from photography, to sales calls, to addressing customer queries, to designing and so on. This would end up becoming stressful for both the parties as there is no process in place.
✖ There aren't any industry benchmarks and they do not have the experience in administrating a creative company.
✖ Many of them rely on freelancers for most of the post-production work.
There is no contract in place and couples are faced with a bad post-shoot experience and delayed deliverables. Choosing the right wedding photography team will make your day unforgettable and provide you an experience of a life time.
Over 2800 couples have chosen
Studio 31
in the last 11 years to capture their weddings. At-least 150 couples book us every year after having a unpleasant experience with another photographer in the past.

A wedding is something that can be experienced truly, only once in a lifetime. Couples must not decide on a photographer primarily based on the budget and still hope to get the best services. One should clearly not take chances.

There are so many factors to be considered in determining who will provide you with a great wedding photography experience, or else things could become very uncomfortable.
Interesting Fact : Every couple that books Studio 31 has given the company at-least two referral bookings on an average. The highest has been 17 referral conversions by a couple so far!
A professional wedding photography company should be able to articulate the meaning of their images and services in clear, simple terms. This makes them approachable for all viewers.
7. What is the style of wedding photography you're practicing?
8. How unique is your approach?
9. What kinds of edits can I expect
10. What are the values of your company?
11. What is your pre-production / pre-shoot process?
12. Can I meet the crew members and discuss my expectations?
At Studio 31, we've been capturing weddings for almost 12 years, and each wedding is as special to us as it was when we first started out! They're all so different; some are big fancy affairs with hundreds of guests while others are intimate celebrations with just family members present.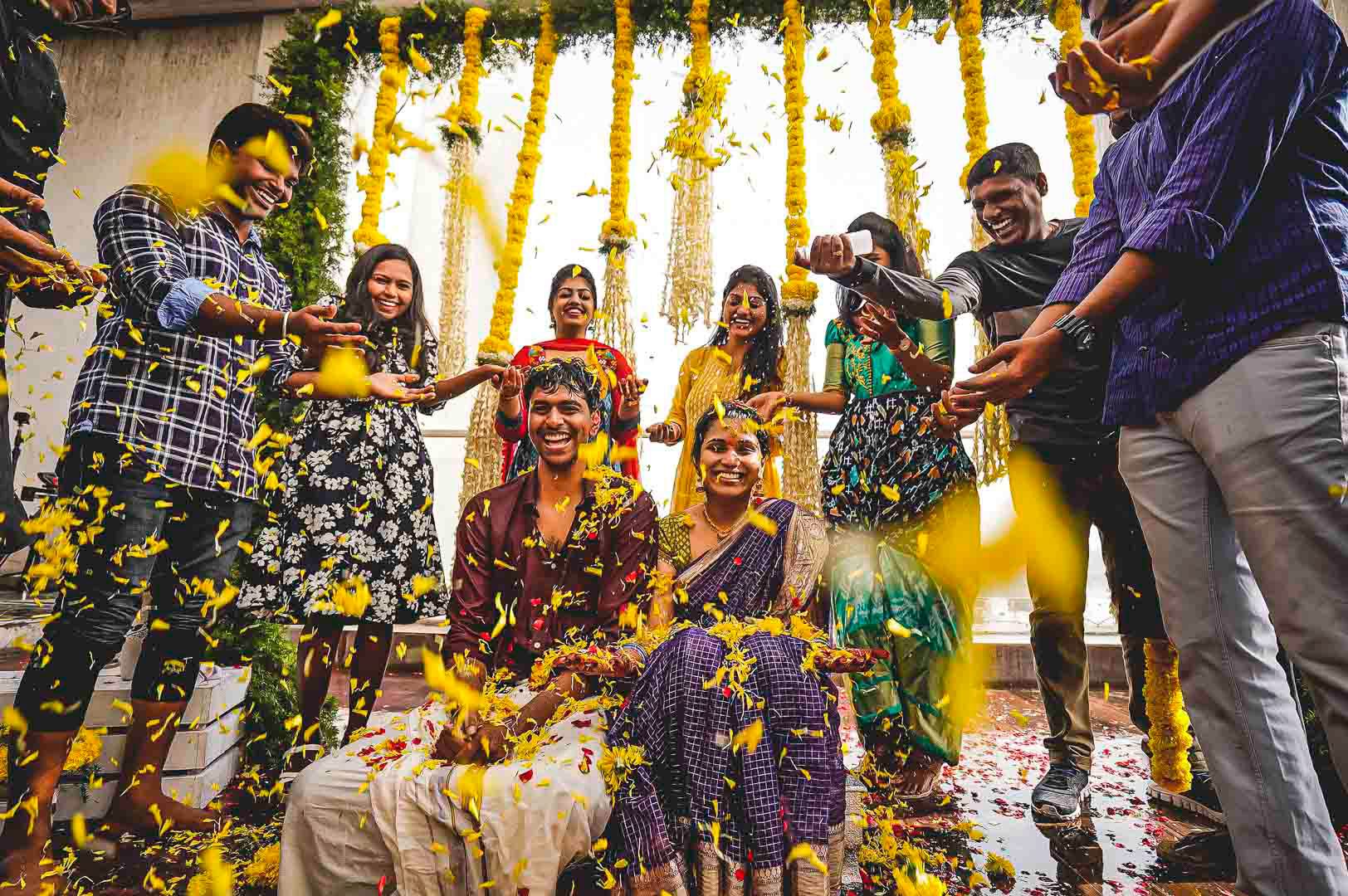 No matter what your wedding type is, our team will put in all effort and care about every detail for you and your spouse-to-be. That duality makes any celebration truly unique because both parties feel that they themselves created something wonderful together — which brings us back to why we should never try too hard or over plan anything on our own behalf without consulting our couples first! Trust us when we say this.

Our mission for every wedding that we capture is to provide a
world-class customer experience
to our couples and their families, right from booking to delivery of the last deliverable. And, we've been doing it ever since 2010.
The beautiful feeling from a wedding gives you so much excitement that often leaves you wanting to see the photos from your big day as soon as possible, but it's important not to forget about how long this process might take.
13. When will I get my pictures and films?
14. How many edited pictures will I get?
15. Can I choose what kind of music I'll need for my films?
16. How many iterations do you accept?
17. Can I talk to the editor?
18. Can you share some sample edits before editing the entire bunch of pictures?
19. Will I get a digital link of my pictures and films?
20. Can I see a whole gallery of a wedding you recently shot?
Editing is a huge part of any photographers job, but it cannot be the only thing on their plate. They'll have to manage the business, get new clients, take care of existing clients, do marketing etc.
You should always talk to your photographer and understand clearly how their post-production process and timelines work. Most experienced and professional photographers mention all these in a contract and set expectations right.
Companies like Studio 31, go above and beyond to
clearly address
most of the frequently asked couple questions, thereby helping them understand how we work and what to expect from us.
Customer Support & Experience
The best wedding photographers are the ones who keep their clients happy by providing excellent customer service on both ends of a shoot.
21. What is your post-shoot process?
22. What is your mode of communication?
23. What are your working hours?
24. Do I get a dashboard to see all my information in one place?
25. Will I get a dedicated account manager to answer all my queries?
26. Do you have a FAQs page in place?
In many cases, couples face a bad post-shoot experience and delayed deliverables. This photographer-induced stress can be hard on couples, especially after investing a lot of time and effort into planning their weddings.
Couples should select photographers who strive hard, not only by capturing great shots that will really make your wedding day come alive, but also provide their customers with prompt deliveries, transparent communication and without compromising on quality.
At Studio 31, we've always believed in building transparent,
fool-proof processes
and workflows that help our couples get the best wedding photography experience out of us.
How over 4500 families have rated Studio 31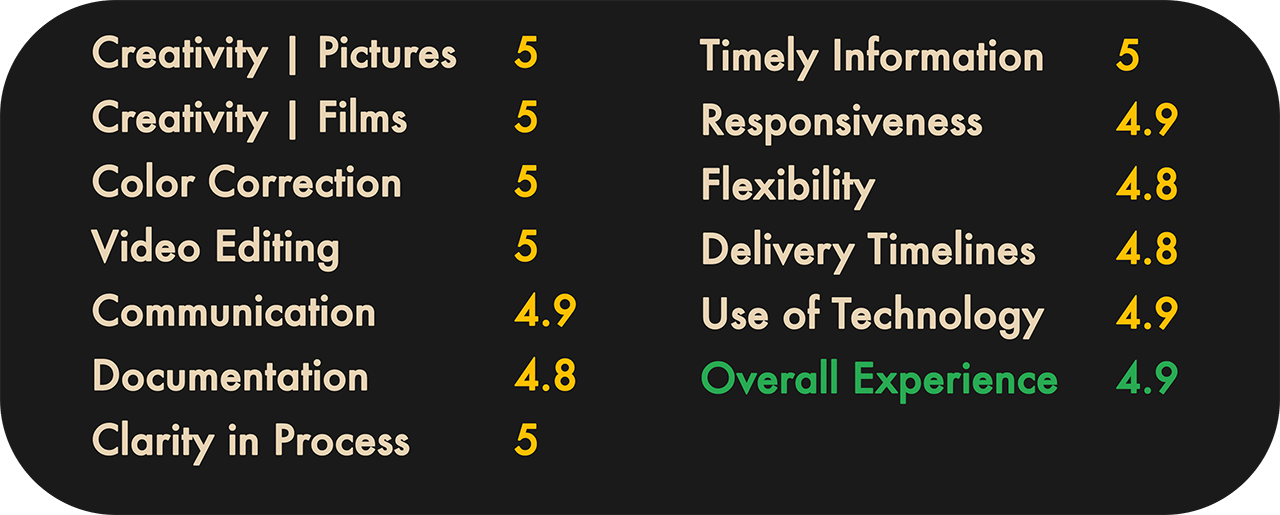 At Studio 31, we use
technology
to ensure our customers experience a hassle free post-shoot journey with us by eliminating email and messaging by 98%. Our customer dashboard takes care of providing all the important information couples and their families need and reduces any communication gap drastically.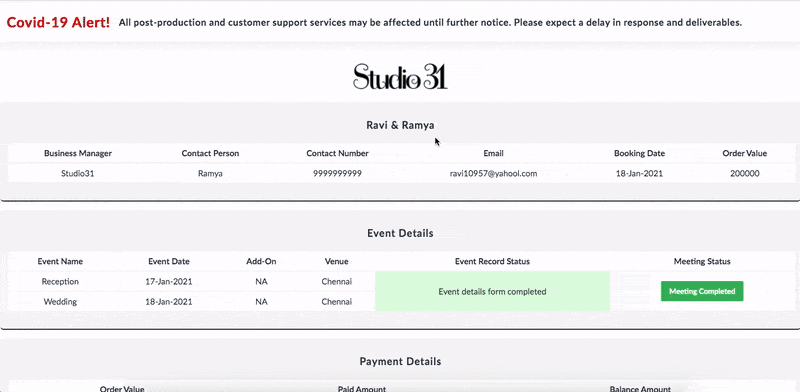 On an average, a couple will have to spend about 90–120 days with a photographer to get all their deliverables, resulting in an average of 45–60 email thread conversations and follow-ups. Studio 31 has eliminated this totally, so that our couples enjoy their post wedding life, while our tech and customer success team takes care of the rest.
Studio 31 Review by Nandhini & Dinesh
We booked Studio 31 for my engagement, wedding, and reception. We are highly satisfied with the output. All the photos came out very well with great quality. They are a bunch of talented, passionate and punctual photographers who most of us dream to have on our big day. Our candid photographer captured every moment beautifully. We got so many compliments and enquires about our wedding pictures and the album. Both traditional and candid pictures were up to the mark.
Special Mention to Roy and Saraswathy (Production & Customer Success Team)
for the flawless communication & on time delivery of all our pictures and video. Kudos to the entire crew. #HonestReview
Investment / Money & Returns
When it comes to a photographer, you always want one who is dependable and talented. There are many different photographers out there with all sorts of prices and strengths. So find the right person for your occasion by not just looking at cost but also what they can do for you.
27. What are my exact deliverables? Are there any add-on costs involved
28. What are your payment terms?
29. Can I customise my own set of deliverables?
30. What is a session? How many hours are included in one and what are the minimum hours for which I should pay?
31. Do you provide a guarantee for the delivering my deliverables on time?
32. If my event exceeds the planned duration, are you available to stay and what would be the additional cost?
33. Do you travel? What kind of travel and accommodation arrangements do we have to provide you?
34. What are some of the add-on services that you offer?
35. Do you have a contract? Can I see it?
36. How flexible is your team with any changes with the dates and event itinerary?
Figuring out all the extras and seeing how much it will actually cost is a headache you don't need on top of everything else wedding planning entails. Avoid this altogether by being careful when looking for photographers; make sure you know what packages or add-ons each one offers so there's no surprises.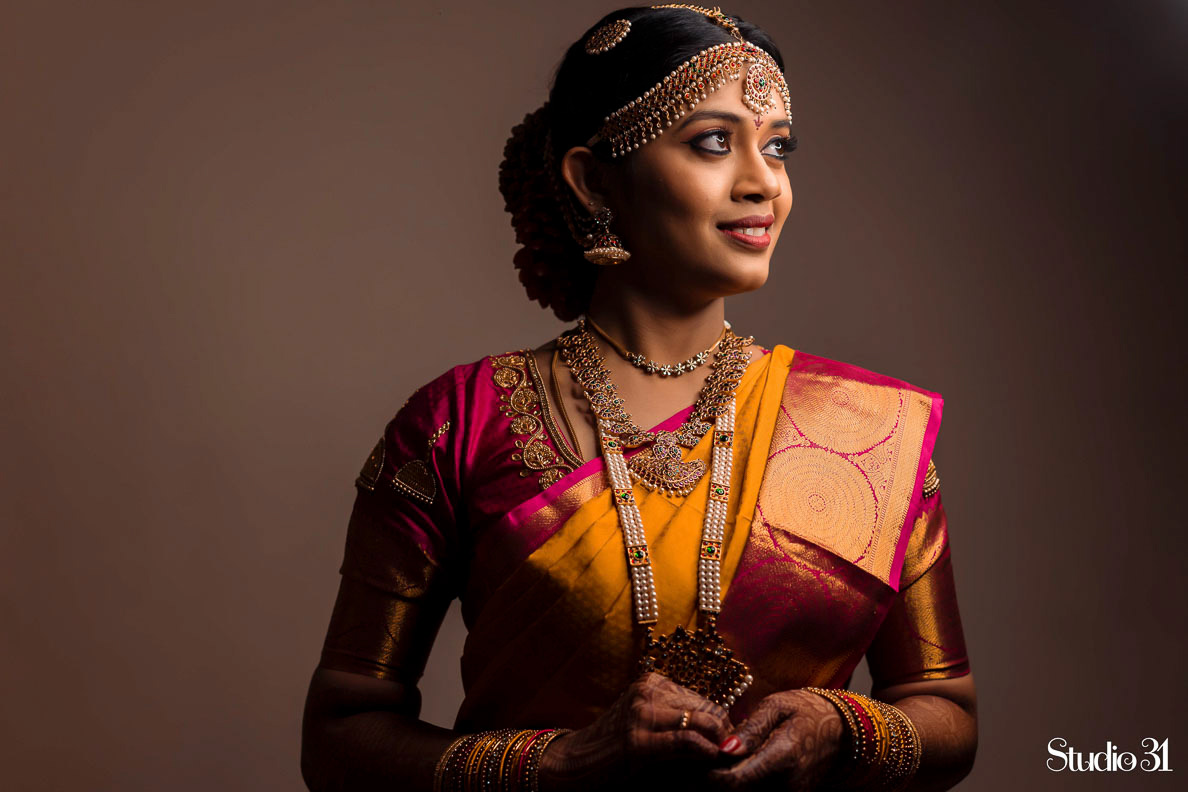 Studio 31 Review by Vaishali & Aravind
First of all, I want to applaud Studio 31 for handling everything so professionally starting from the early discussions to receiving the photos. I also want to appreciate you for keeping the conversations so easy and well maintained at the same time. We were very lucky to get Yogesh as our photographer for the engagement. He was super friendly and fun to work with and certainly a splendid photographer. I have no words to express how happy I am that we decided to book your team for our wedding as well. The photos were so personal, professional, and so well captured. The editing was just perfect. The candid video feels like a movie trailer. We relived the entire event in just 5 minutes. Each frame was so thoughtfully captured and the editing was spectacular. The attention to all the tiny details while editing made the video even more amazing and cherishable. Details such as syncing the music and lyrics to the right moment, the thoughtful transition of the video clip during song change, and the order in which certain frames were placed one after another were admirable. Kudos to Yogesh on that as well.
I also have to mention Srivatsan for the amazing job he did with the Mehendi photographs. I could not stop smiling while scrolling through the album as every image was so lively and fun to see. I am so glad we chose Studio31.
We hope this blog will been helpful for you in narrowing down the search for your perfect wedding photographer. Would you like to enquire with Studio 31 for your wedding?
All our services and deliverables are customised, based on what is important to each individual couple, so let's chat about how we can make your big day even more special than it already will be.
Studio 31 is a 12 year old premium wedding photography and film company based out of Chennai. The company captures over 400 weddings every year across South Indian cities including Chennai, Hyderabad, Bengaluru, Mysore, Coimbatore, Trichy, Salem, Nellore, Visakhapatnam etc. They also shoot weddings internationally in Sri Lanka, Singapore and Germany.
We're one of the only tech-enabled wedding photography companies in India that uses simple technology to provide their customers with a world class customer experience. The company gets over 78% of its yearly bookings via customer referrals.