5 Reasons why grandparents are important guests at weddings | Studio 31
"Grandparents make the world a little softer, a little kinder, and a little warmer." Have you ever wondered why it is important to have your grandparents at your wedding?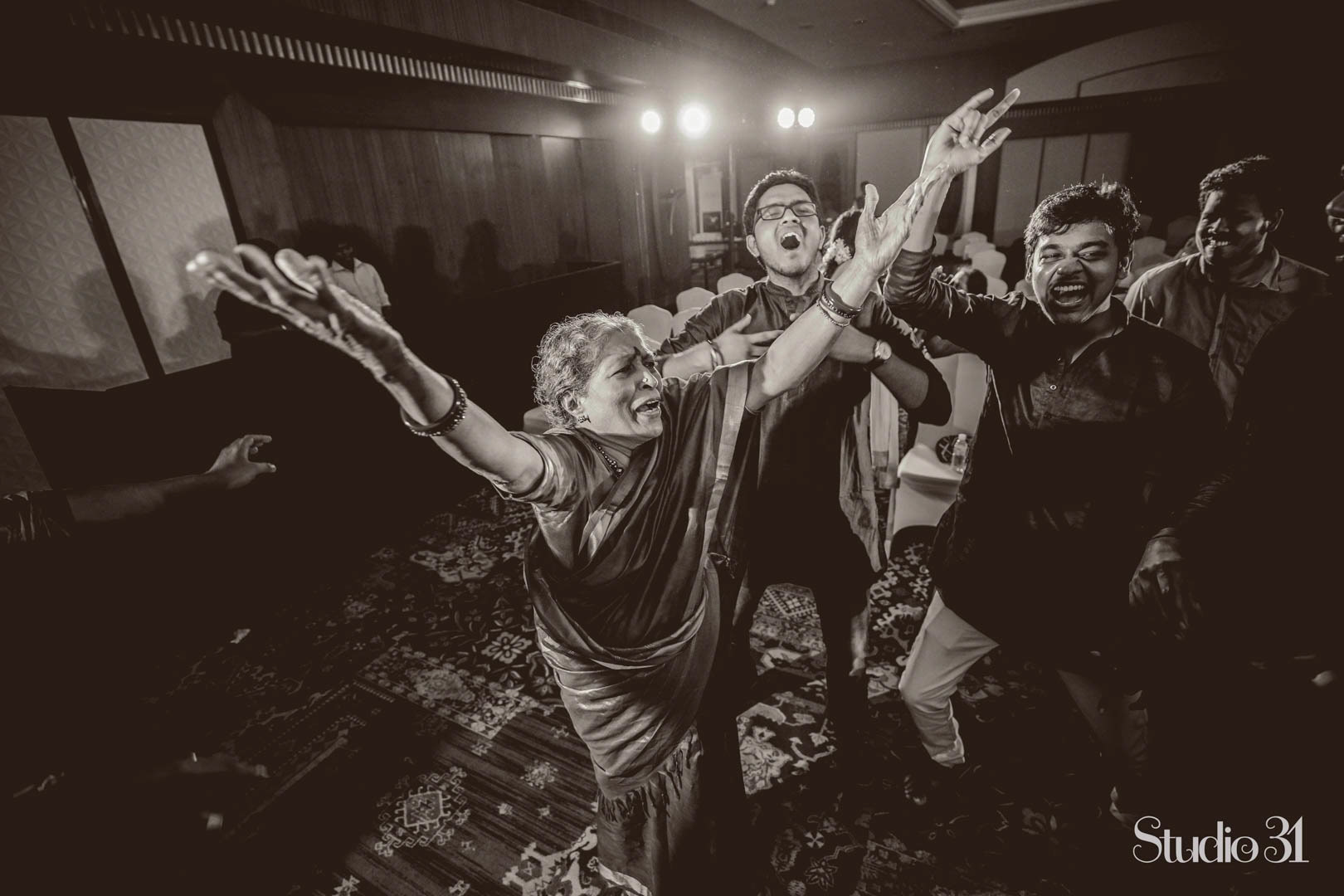 Grandparents have always played an important role in one's family life right from raising their children, getting them married, and looking forward to the birth of their grandchild. They often have fulfilling relationships with their grandchildren, watching them grow and being a significant part of their lives. A child usually develops a beautiful bond with their grandparents, and the best way to express their gratitude is to cherish their presence.
Have you ever taken a moment to think about the sacrifices and unconditional love they have showered on us? Well, life is a sweet journey and we tend to take things for granted. Similarly, expressing love and care to such selfless souls remains undetermined. Your wedding day is about celebrating you and your partner, but it is also the perfect time to express how much you cherish these special people in your life. Whether you decide to follow certain traditions or not, Indian weddings are rich with unique rituals. The one tradition that seems to be of great importance is honoring your grandparents at your wedding. Having grandparents at weddings is truly a blissful moment for all grandchildren. Let's normalize the tradition of incorporating grandparents at weddings due to the following reasons,
Grandparents' relationship is characterized by unwavering commitment and affection as they have a special bond with their grandchildren. Being connected with their grandchildren is life-enhancing and gives a sense of accomplishment in life. They are liable to pass on important values and memories to future generations.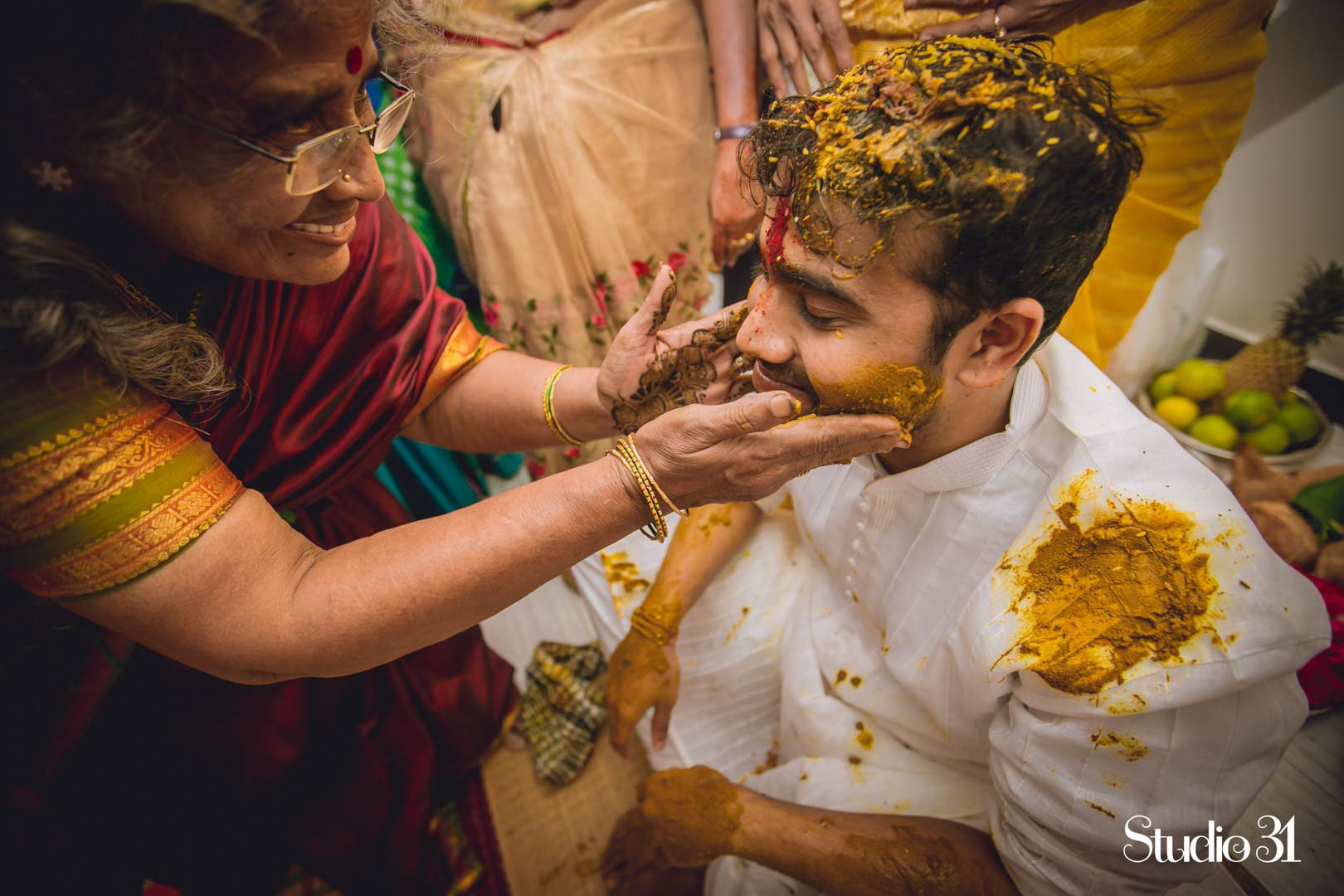 Their presence helps to attain the intangible needs in their grandchild's life which can be through blessings. A heartfelt blessing that makes grandparents happy and joyful about their grandson or granddaughter. They are committed to fulfilling the role of a blessing-giver which can be expressed as a compliment or even in spoken prayer. Blessing for grandkids is more than a singular act or event. It is more of an attitude and mindset which helps them flourish, by creating the right environment and seeking to build them up with love and confidence.
There is no better advice than that from a couple who has stood the test of time. One attribute that grandparents preach a lot is the power of being positive. They have lived long enough to know that harboring bitterness and negativity is not the right way to live. The greatest gift that grandparents can give their grandchildren on their wedding day is a clear sense of beliefs and values. Grandparents are unique role models and mentors, as the ages of their grandchildren determine the experiences, activities, and adventures that can be shared. They are experienced mentors and have a storehouse of wisdom to share.
Over the years they have honed their gifts and talents, learned valuable skills, and developed interests that are beneficial to their grandchildren. Showering their knowledge can ease and enrich the lives of the newlyweds which guides them throughout their beautiful journey. Above all, the blessings and wishes of grandparents inspire the children to feel morally strong and supported to face tougher challenges in life.
3. GRANDPARENTS AS MENTORS
Grandparents mentor their grandchildren when they share a new skill or activity with an abundance of experience. Their small efforts and dedication is the reflection of the values and attitudes carried by the grandchildren. Similarly, the presence of elders at weddings is necessary to carry out the customs and rituals performed over generations. Grandparents are powerful models for their grandchildren and their actions often speak louder than their words.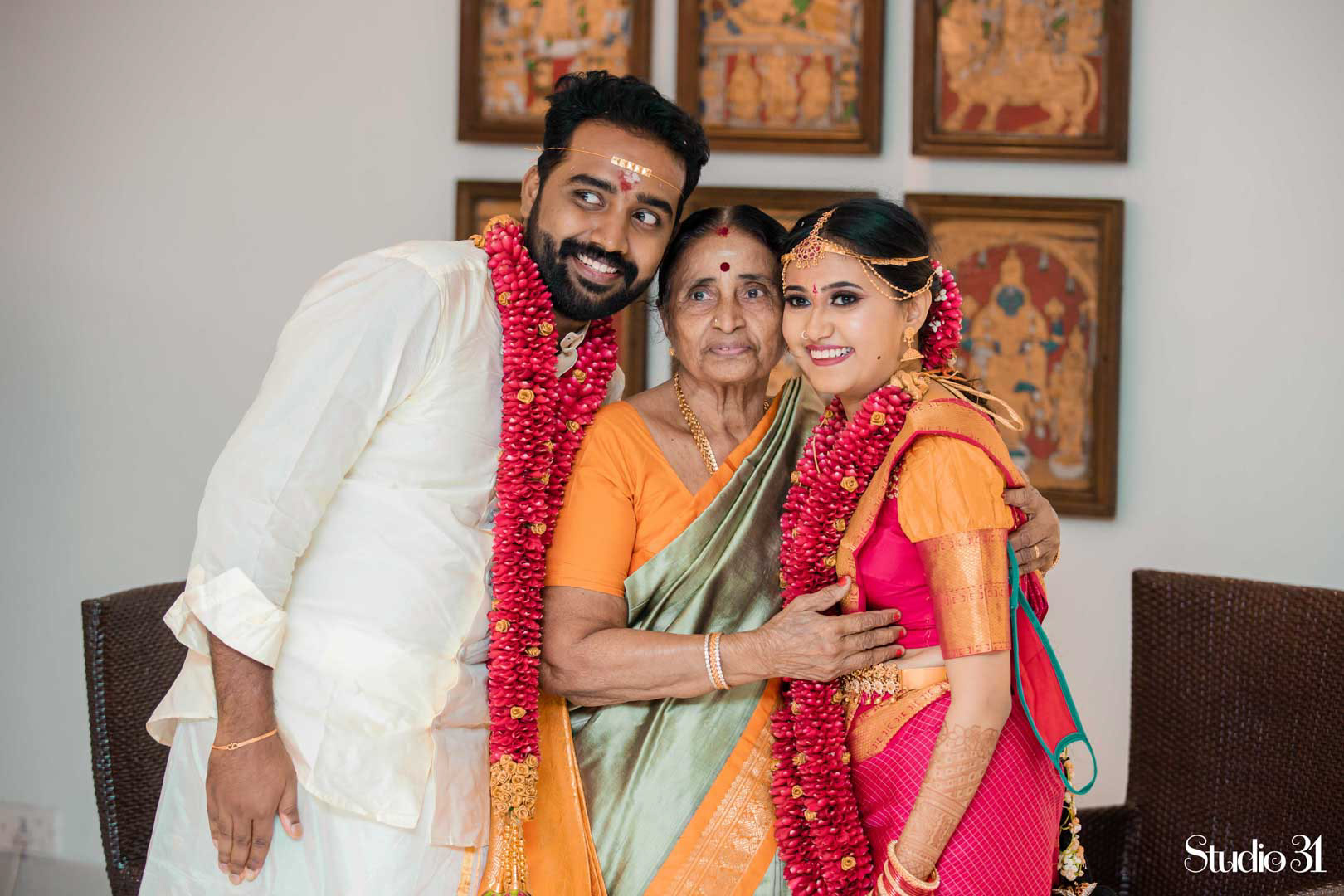 They groom the children to be good citizens, they are witnesses to their faith and they are models for aging. Grandparents are ideal memory makers and create valuable memories that will last for a lifetime. Even today, we are able to witness grandparents guiding and supporting the entire family during rituals. The tradition of incorporating grandparents with their kind advice and useful tips gives a direction to their life and children develop better insights into their lives in the future.
4. SPECIAL ROLE OF GRANDPARENTS
Most immediate family members have traditional roles to play on a wedding day. The bride's and groom's parents are engaged in welcoming the guests, the siblings are often found as bridesmaid/groomsmen, uncle and aunty manage the events throughout the wedding. Similarly, there are customary roles for grandparents. For a bride, a grandmother is a wonderful person to ask for something old which has been carried over generations. Grandmother's saree or veil, wedding bands, or even a piece of jewelry adds value and gives a sense of belonging.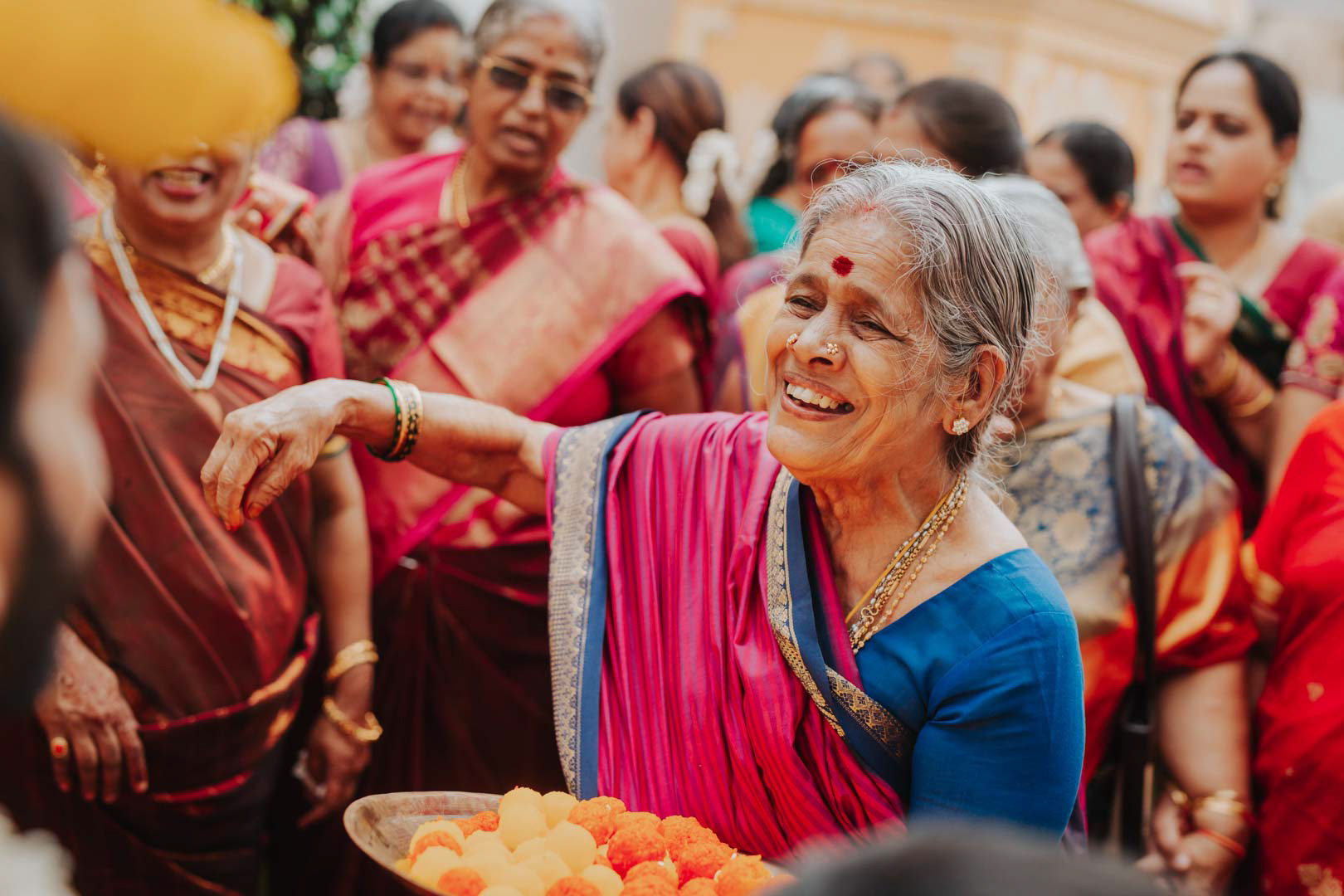 Grandparents are the roots of a family whom we firmly hold onto for strength and support. Their presence brightens up the event as they are escorted by the bride and groom. In conclusion, inviting grandparents who have been married for decades to give a toast or recount a humorous story about the key to a successful, happy and lasting marriage!
The wedding season is a time of excitement for the bride's/groom's parents and grandparents to exchange the joyous moments of love and attachment. Grandparents sow the seed of happiness and prosperity for their children which passes on to the next generation. Marriage is a lifelong commitment and it certainly requires blessings from our elders to lead a healthy and happy life. Acknowledging the grandparents union at a wedding is a way to illustrate the meaning of the occasion. It's important to recognize their commitment. And in doing so will bring good luck to any marriage.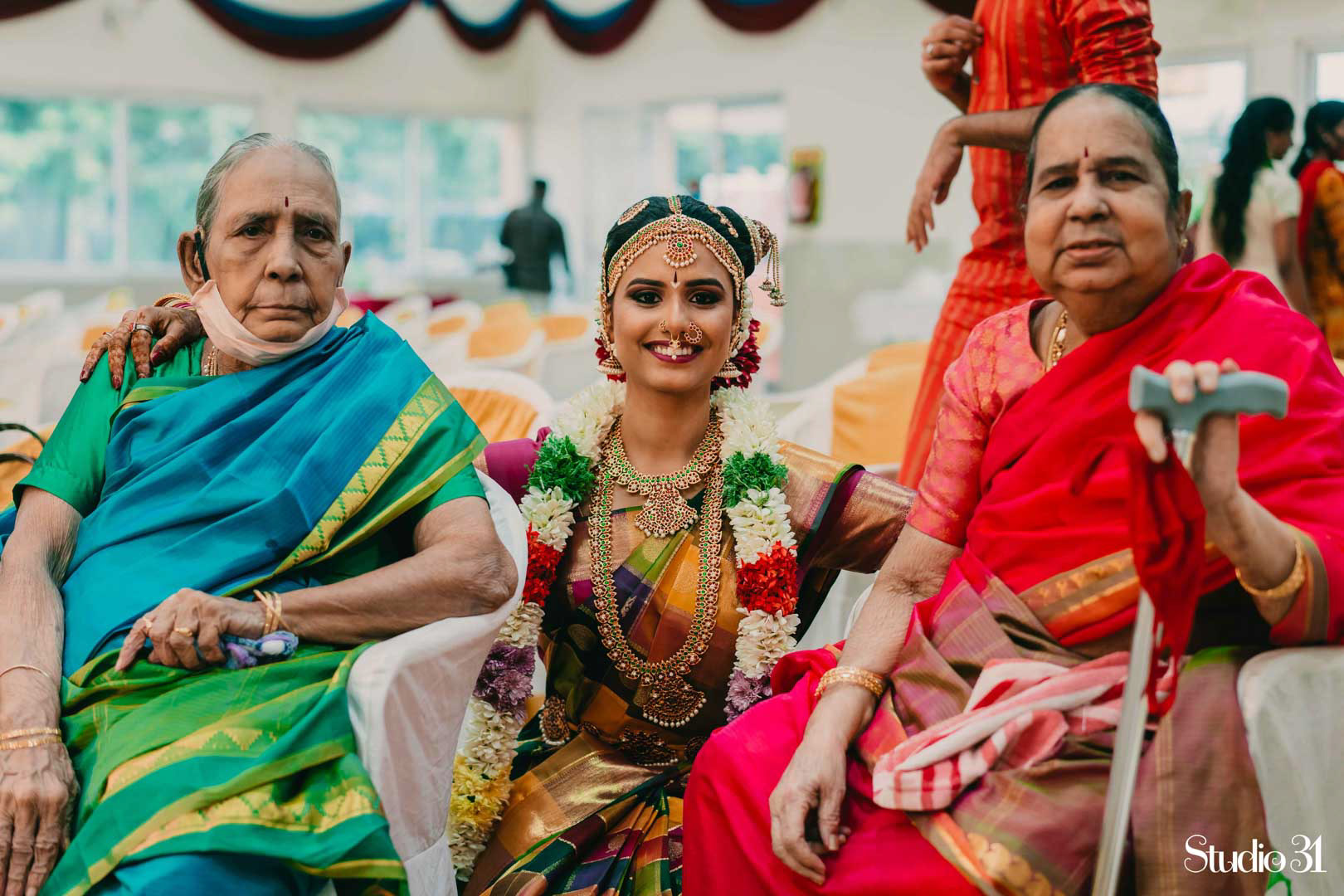 Grandparents are so special, and if they are around, we should make sure to include them at weddings and make them feel special! Acknowledging their presence and cherishing the sweet memories of togetherness are moments that will always stay close to their hearts.