7 Best emotions seized from weddings | Studio 31
Have you ever taken a moment to capture the emotions from weddings? If no, let's take a tour of some of the best emotions seized at weddings that we often fail to capture!
கரப்பினுங் கையிகந் தொல்லாநின் உண்கண்
உரைக்கல் உறுவதொன் றுண்டு — திருவள்ளுவர்
Thou hid'st it, yet thine eye, disdaining all restraint,
Something, I know not, what would utter of complaint
Many times we fail to practice the moral values preached by our ancient saints, one of which is Thirukkural, a collection of couplets considered as exceptional and is widely cherished in Tamil literature. Most of you might be wondering how couplets are significant to emotions? In our day-to-day lives, non-verbal communication plays a major role as it helps us in understanding each other in a more effective way. Similarly, the couplet above functions as a metaphor and quotes that,
"Even though you would conceal (your feelings), your painted eyes would not, for, transgressing (their bounds), they tell (me) something"
The emotion we feel is usually reflected through our actions and gestures. They affect the way we perceive our surroundings and how we act upon these perceptions. Emotions can be witnessed during rituals unique to each culture. Weddings are an extremely emotional affair and one can usually encounter a multitude of emotions such as love, joy, happiness, sadness, nervousness, excitement, and so on. Let's dive deep into these emotions that one can feel or experience at a wedding.
Love is unconditional and when it comes to weddings, the whole family gets together in this celebration of love and gets ready to happily kiss their girl goodbye! A sense of warmth and love overwhelms the bride and groom on the day of the wedding. Teary eyes are a natural sight at weddings, and being surrounded by family and friends always gives you a sense of warmth and love that can always be felt at moments like these. Amidst the laughter and fun, the couple takes a moment to express their gratitude to beloved ones and remembers that love was the true motive behind it all. Embrace it!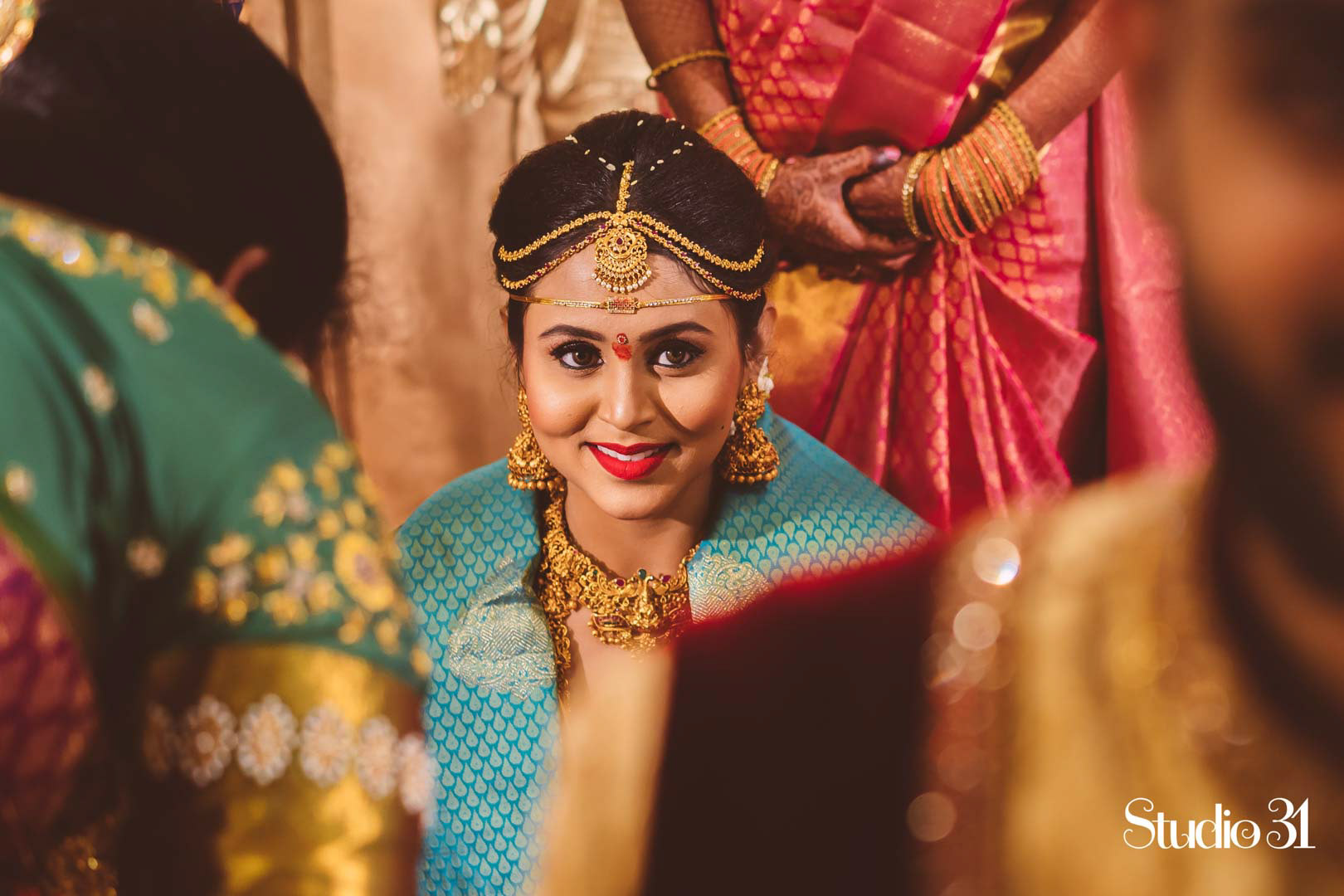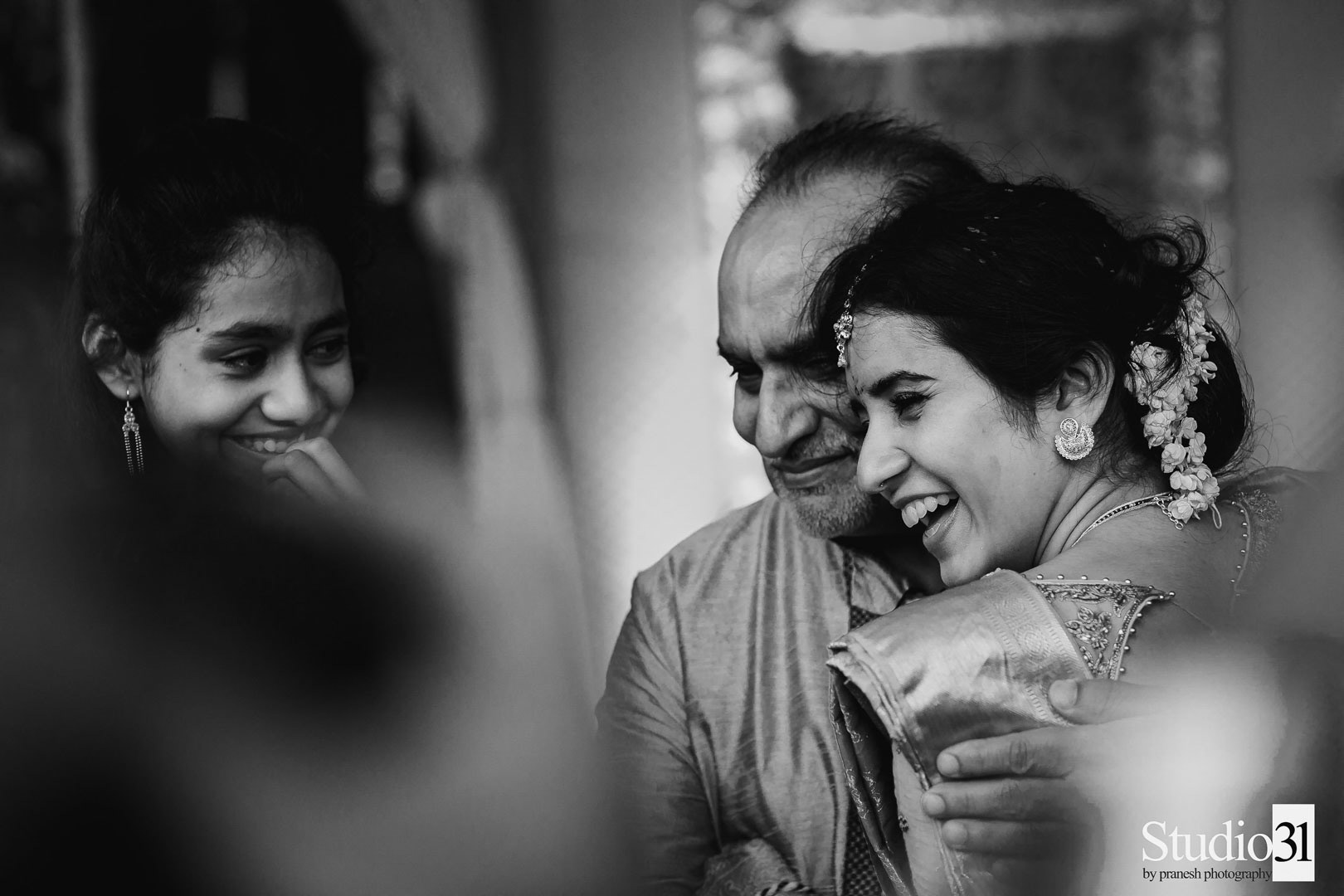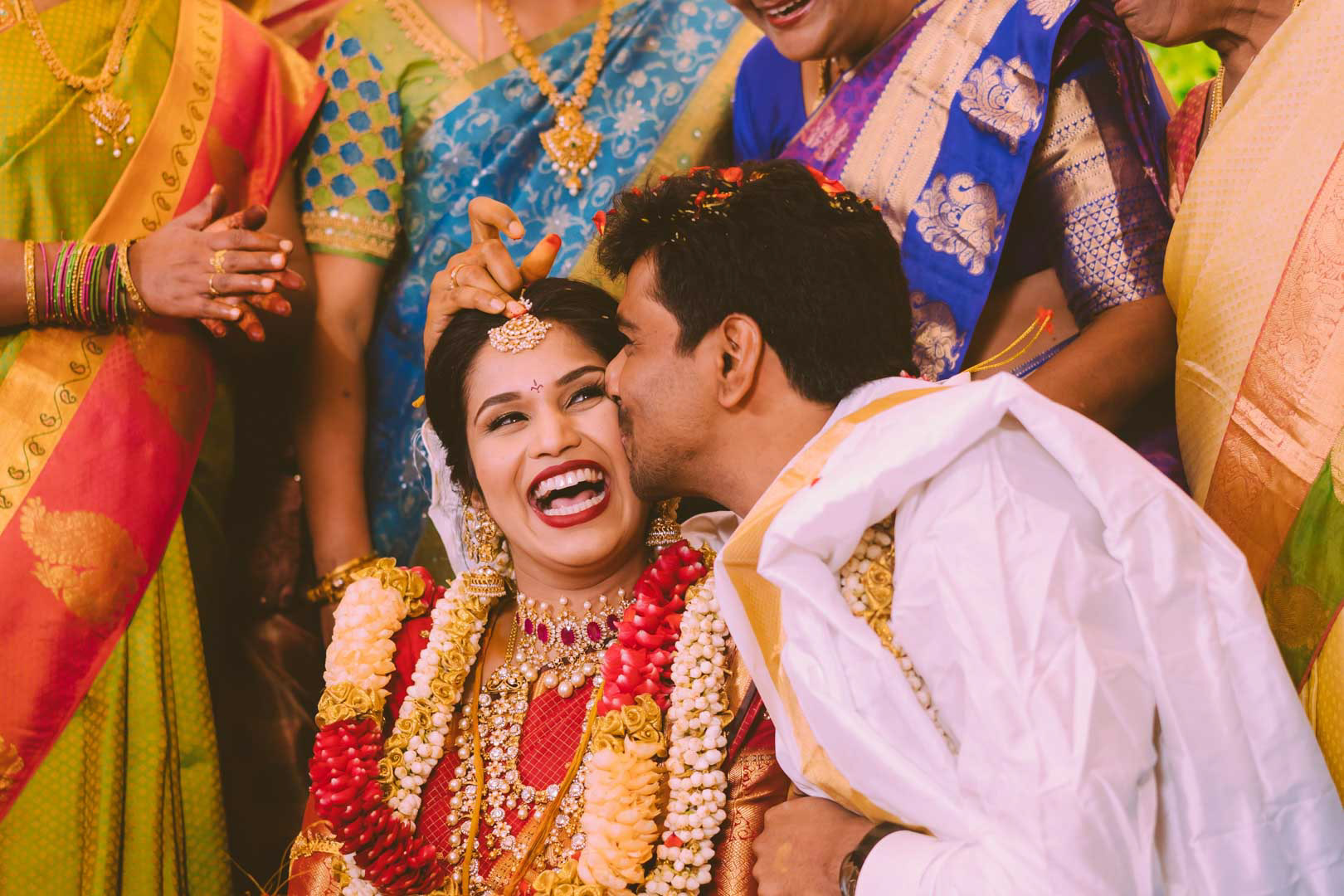 Laughter is the best medicine as it is contagious and pleasurable. The shared laughter of the guests engages the group to be cheerful which elevates the happiness of the audience rather than just being a witness. A sense of relief and satisfaction is shared among the family members after all the preparations and there will be plenty of opportunity for joy and laughter. Cherishing the fun-filled moments of laughter and enjoying the situation is something that always stays close to our hearts. Memories of togetherness are all that matters when we have a look back at the wedding.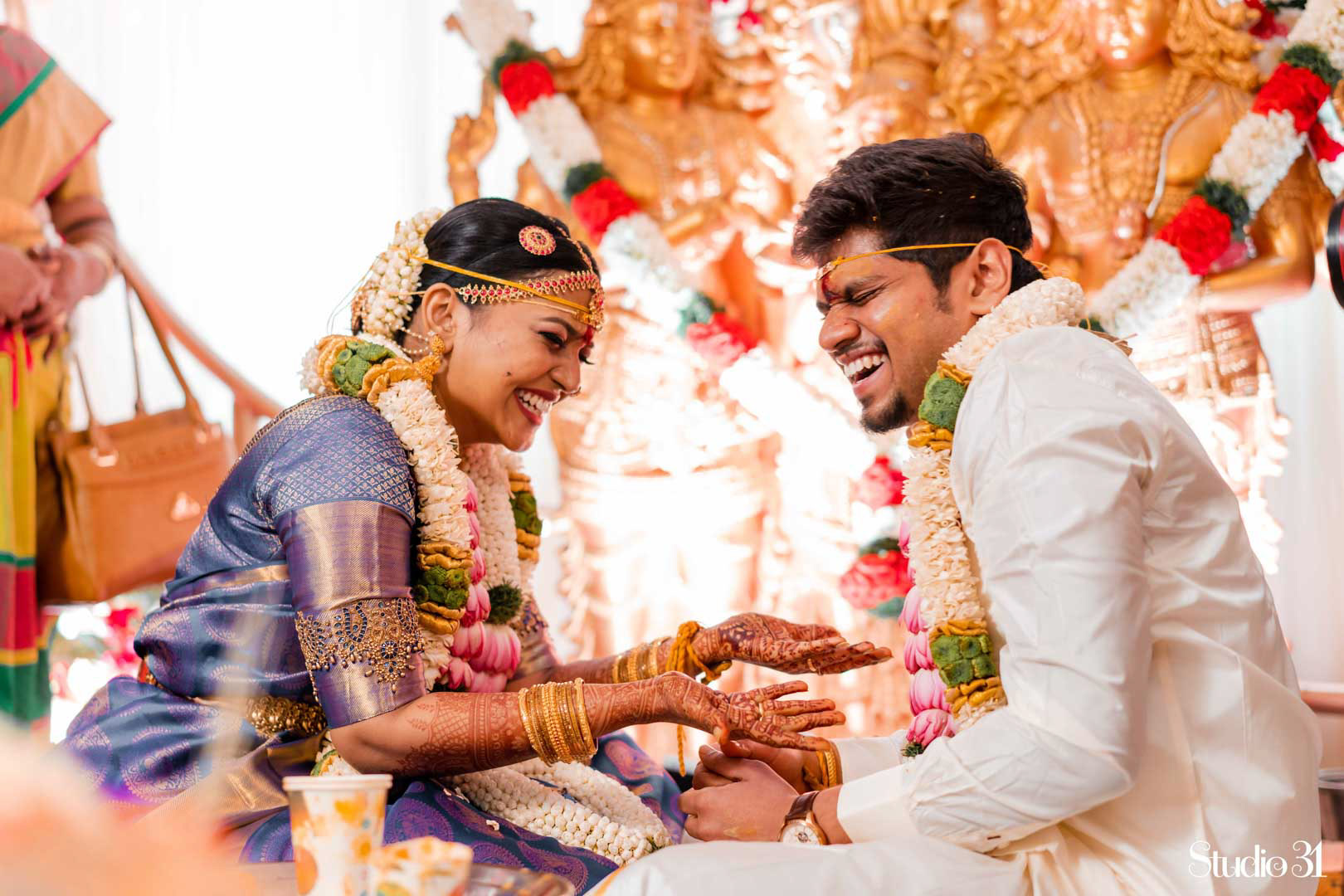 Life decisions aren't always easy, especially when an individual is getting hitched. There may be an element of sadness over letting go of your family and moving on to a new one. Accepting the reality of destiny is challenging for every bride, groom, and also the families involved, and this can be witnessed at every wedding. A bittersweet moment before stepping into a new phase of life.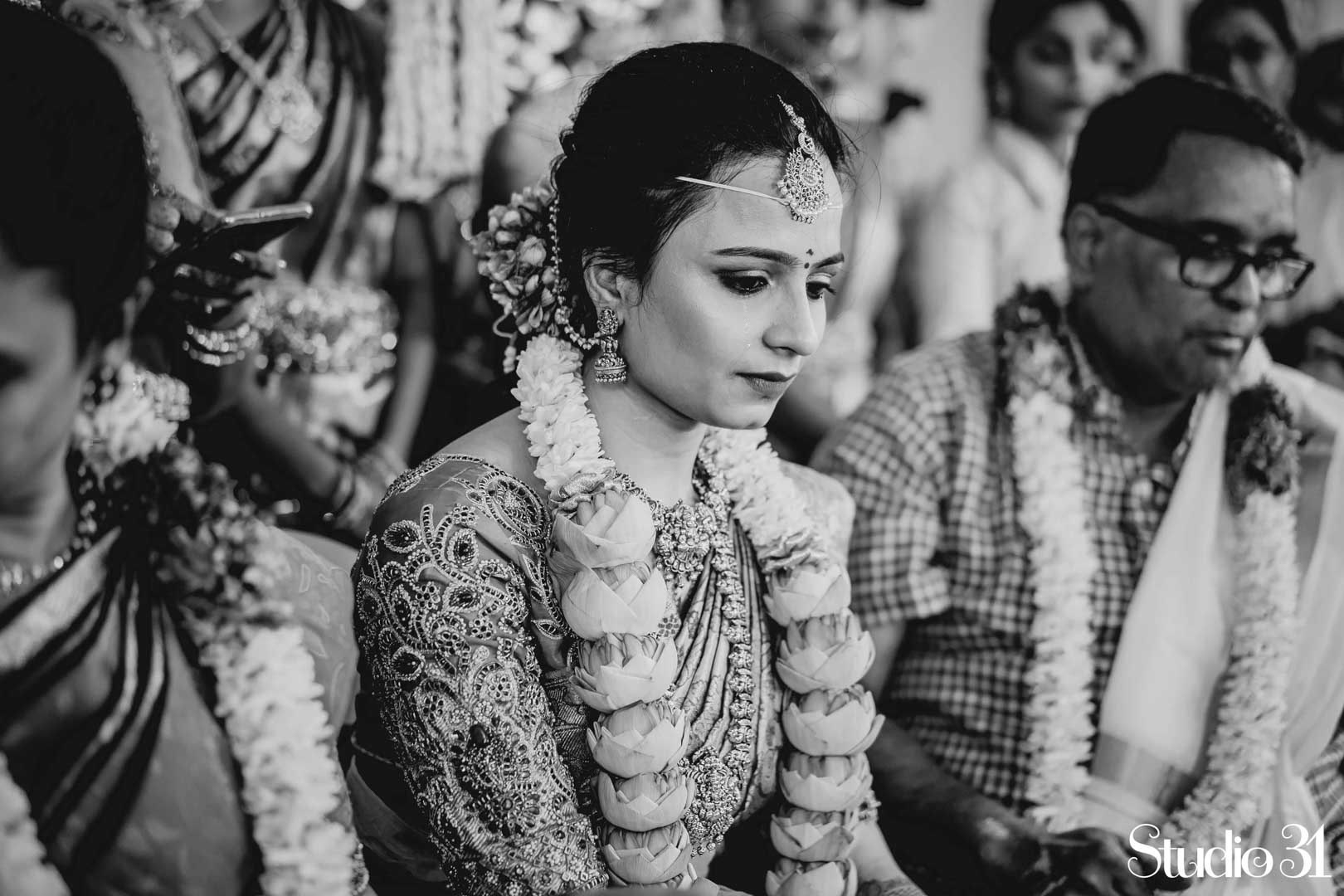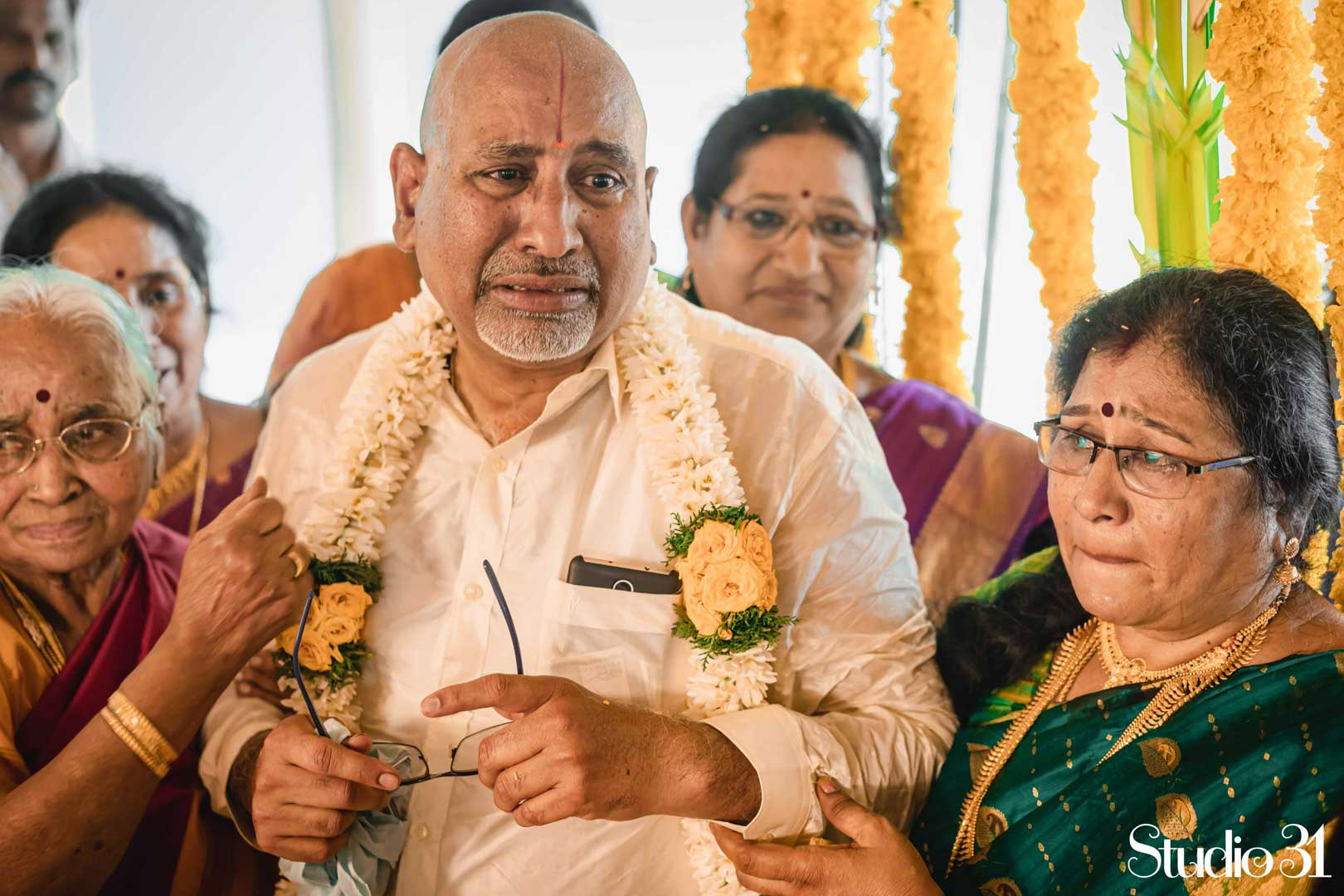 Anxiety is another common emotion that a couple is bound to experience on their big day. From societal pressure to family drama, it is easy to get overwhelmed and feel nervous. It is unsurprisingly customary to get nervous about the wedding ceremony as every family member takes responsibility to accomplish their duties on behalf of the bride and groom. Both excitement and nervousness go hand in hand and it has to be dealt with patience and tranquillity.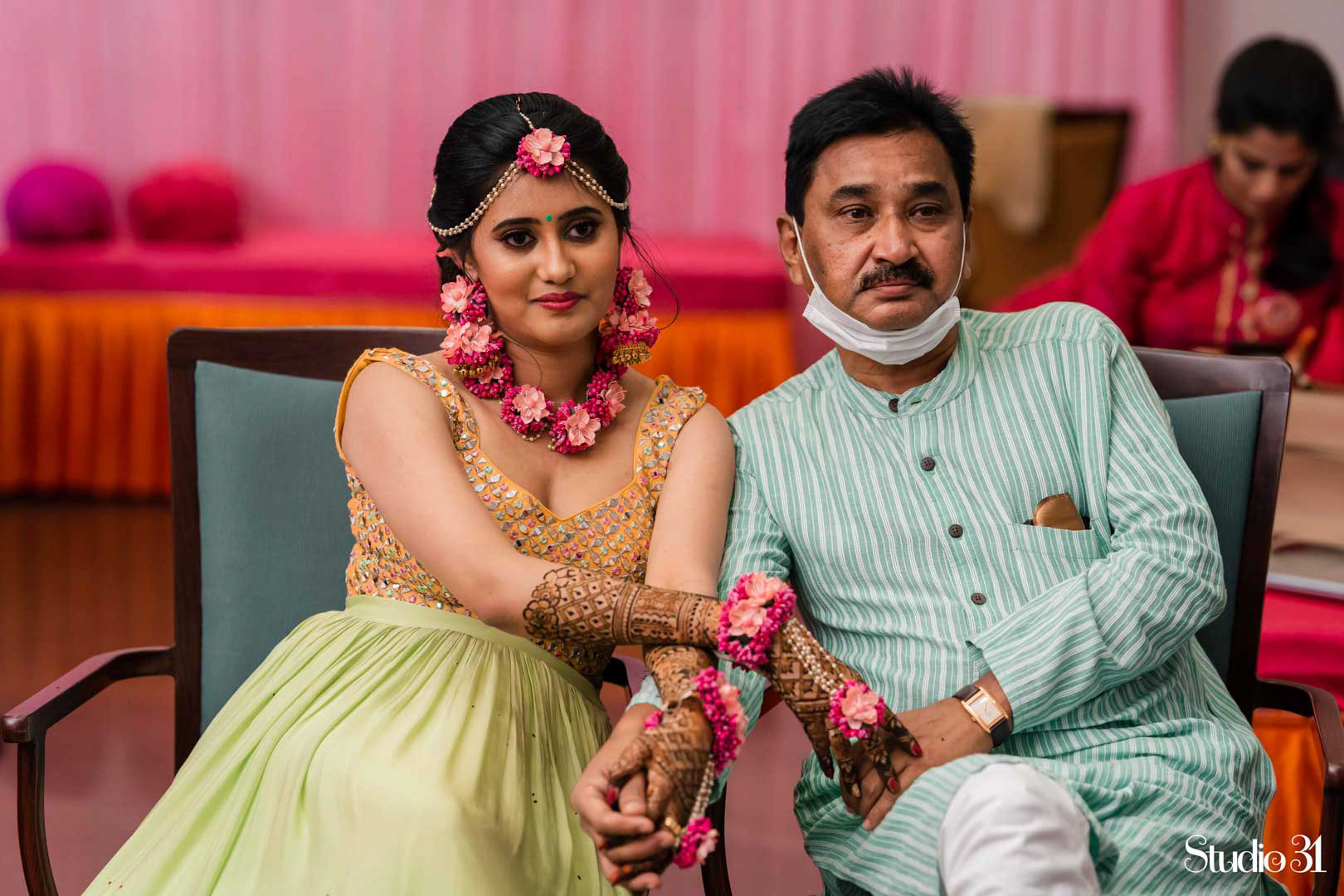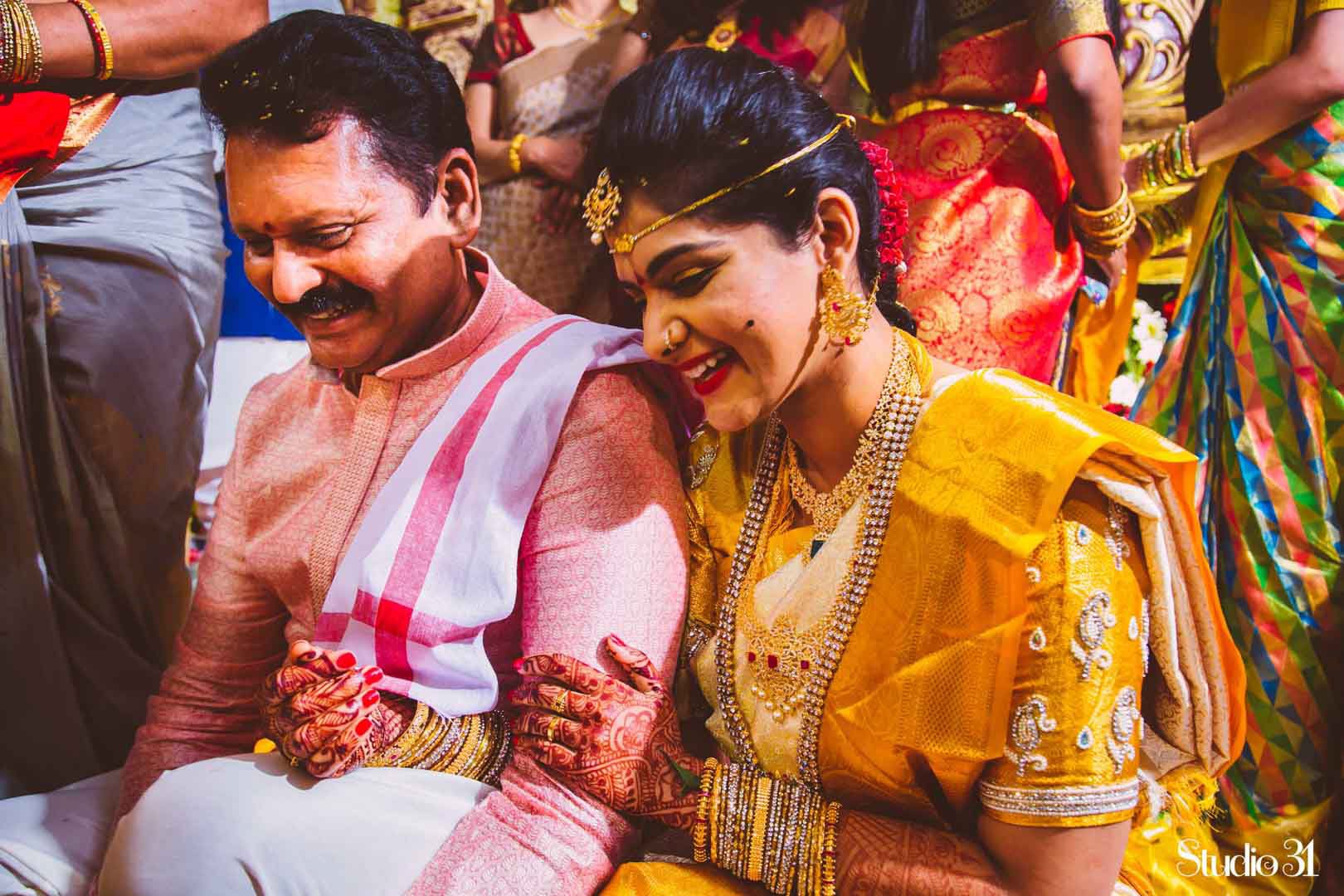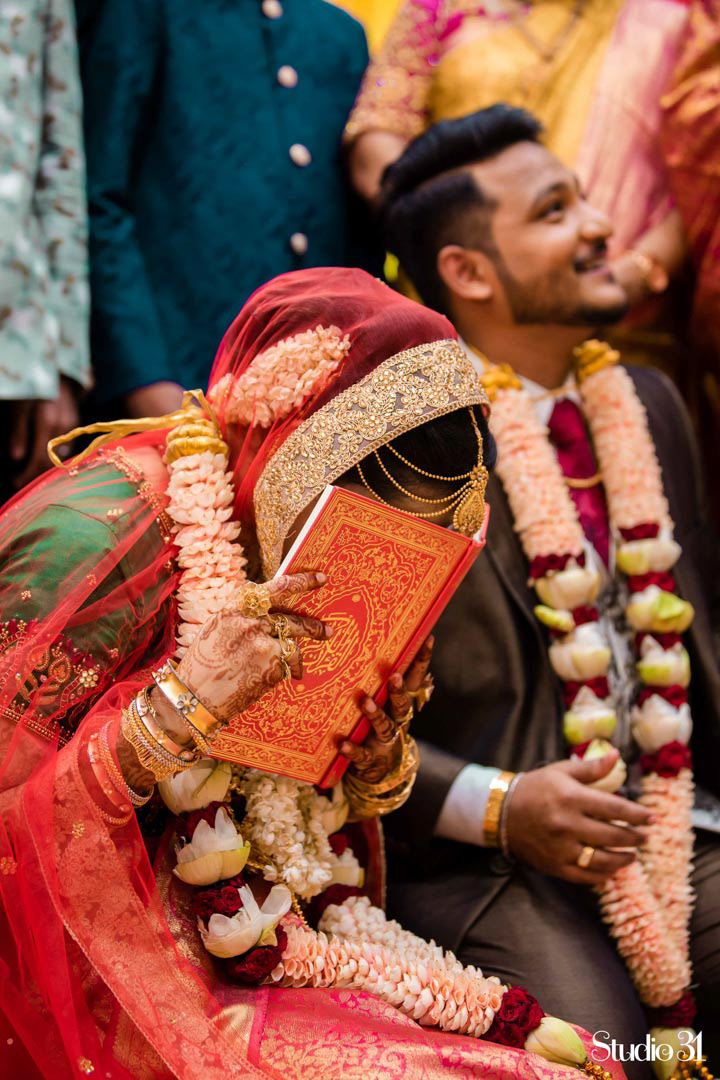 The feeling of having butterflies in your stomach, waking up early, performing rituals, getting drenched in colours, and the flurry of the wedding party brings nothing but excitement. The happiness of holding hands with a life partner is exciting for the bride and groom, the joy of watching the bride/groom starting a new journey is a form of excitement for parents, celebrating the bride and grooms wedding brings excitement to bridesmaid and groomsmen, kids get excited to dress up and meet their relatives and so on. However, the key is to remember to relish these little moments which will become a part of the memories. Joy and excitement are the reflection of the soul and shouldn't be suppressed. Expressing the emotions perceived at weddings lightens up the ceremony.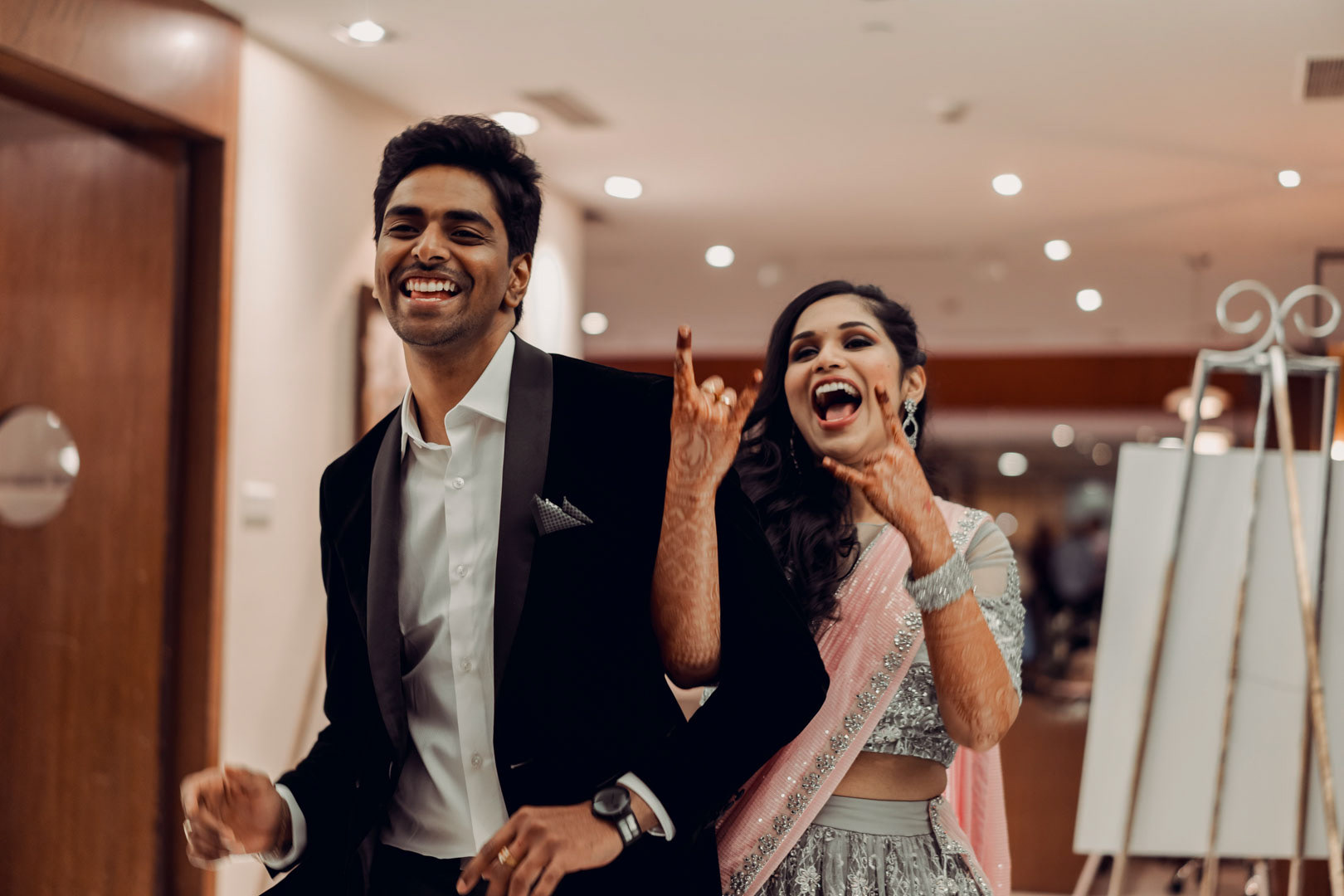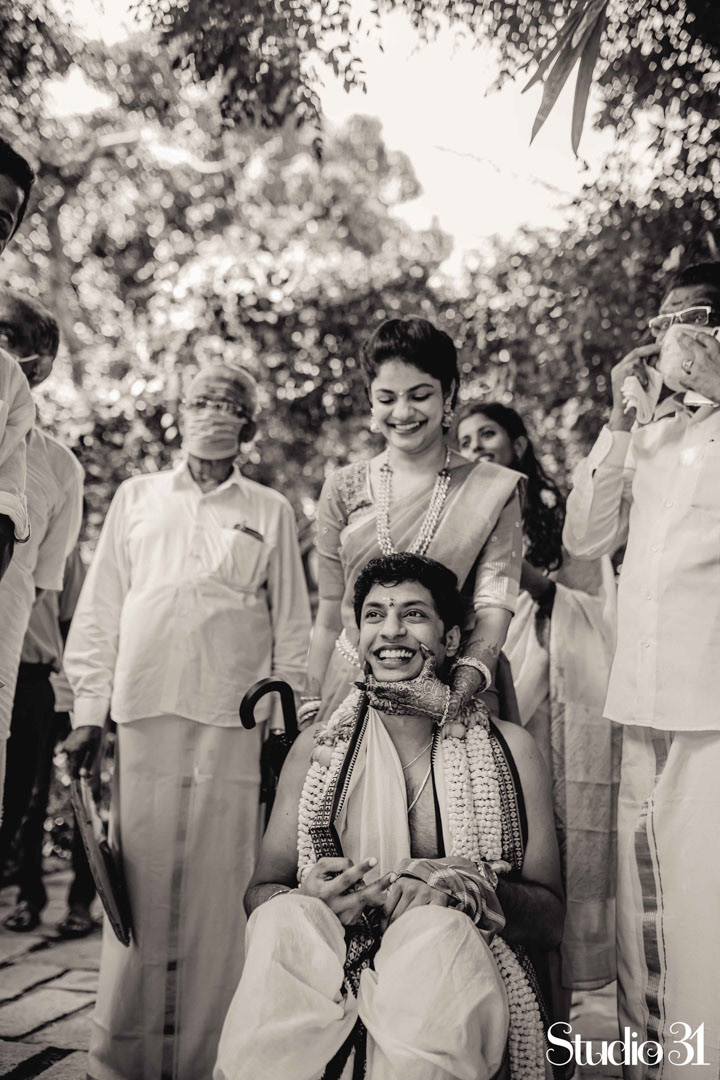 Moment of feeling Overwhelmed
As every element comes together with some strong emotions, your wedding day may feel surreal and make oneself feel like he/she is in a different reality. Surrounded by family, friends, colleagues, acquaintances, and being the centre of attraction, often being pulled in a variety of directions to talk and interact with guests can get overwhelming. The moment before tying the knot is also one where one can encounter such an emotion. But nonetheless, you will probably be amazed at all the support and love you received from family and friends a little later when things have calmed down
.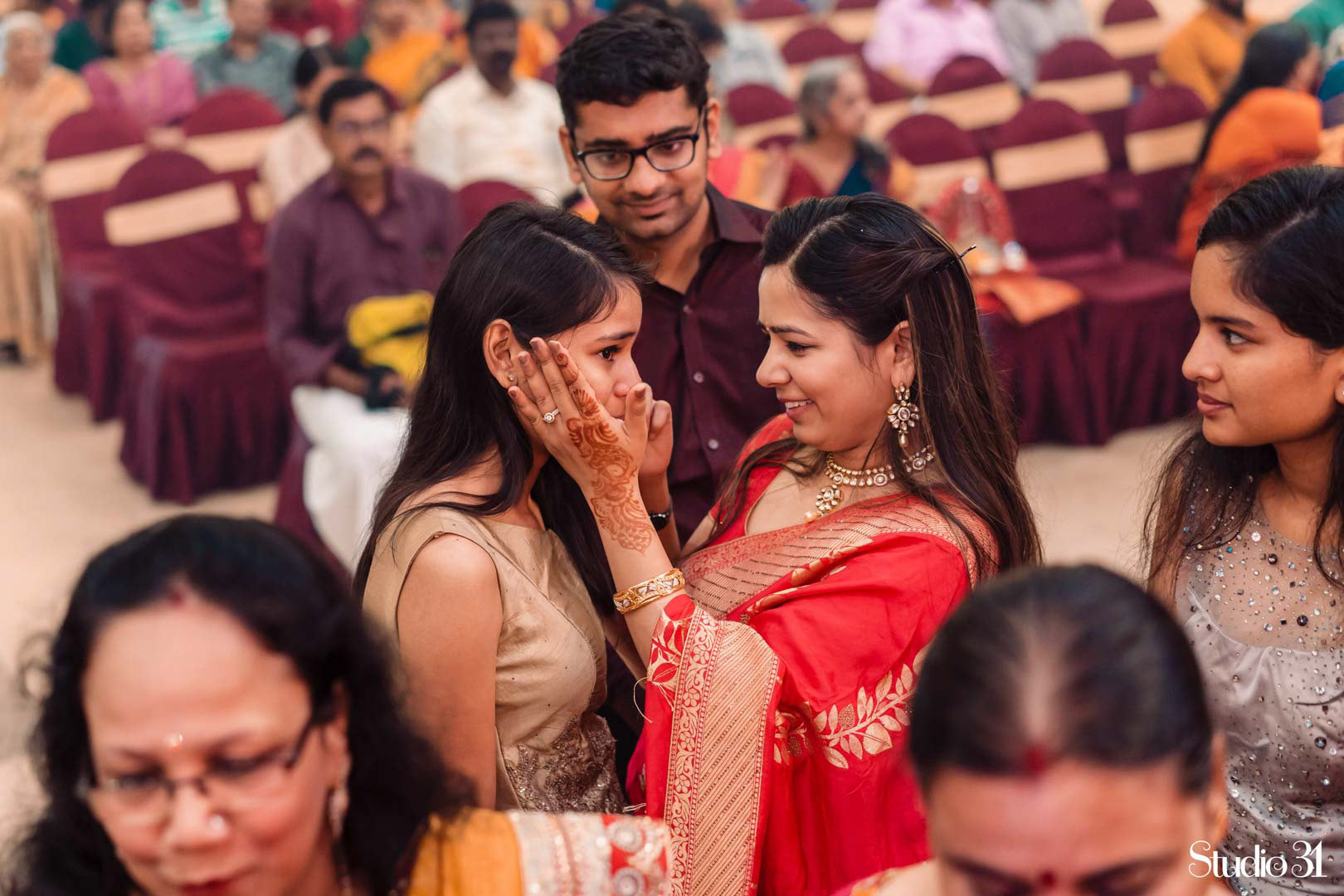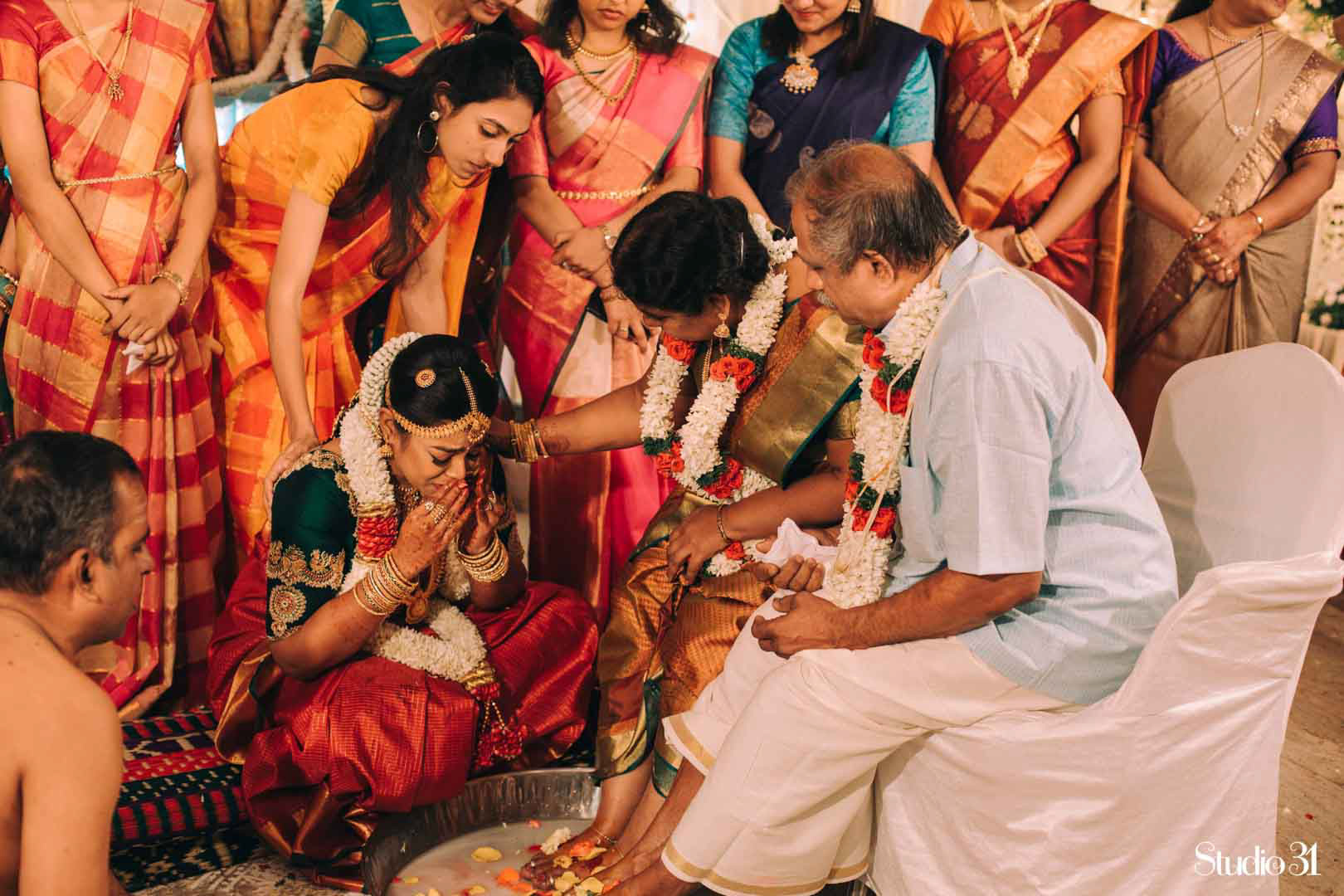 Witnessing people across the room being your cheerleaders is the best feeling at your wedding. Being able to see your truest of friends reunited at your wedding to celebrate you! Their presence is important and above all your wedding day is about the partner you choose who you will be grateful for, for the rest of your life. Any hiccups faced will only become memories worth forgetting.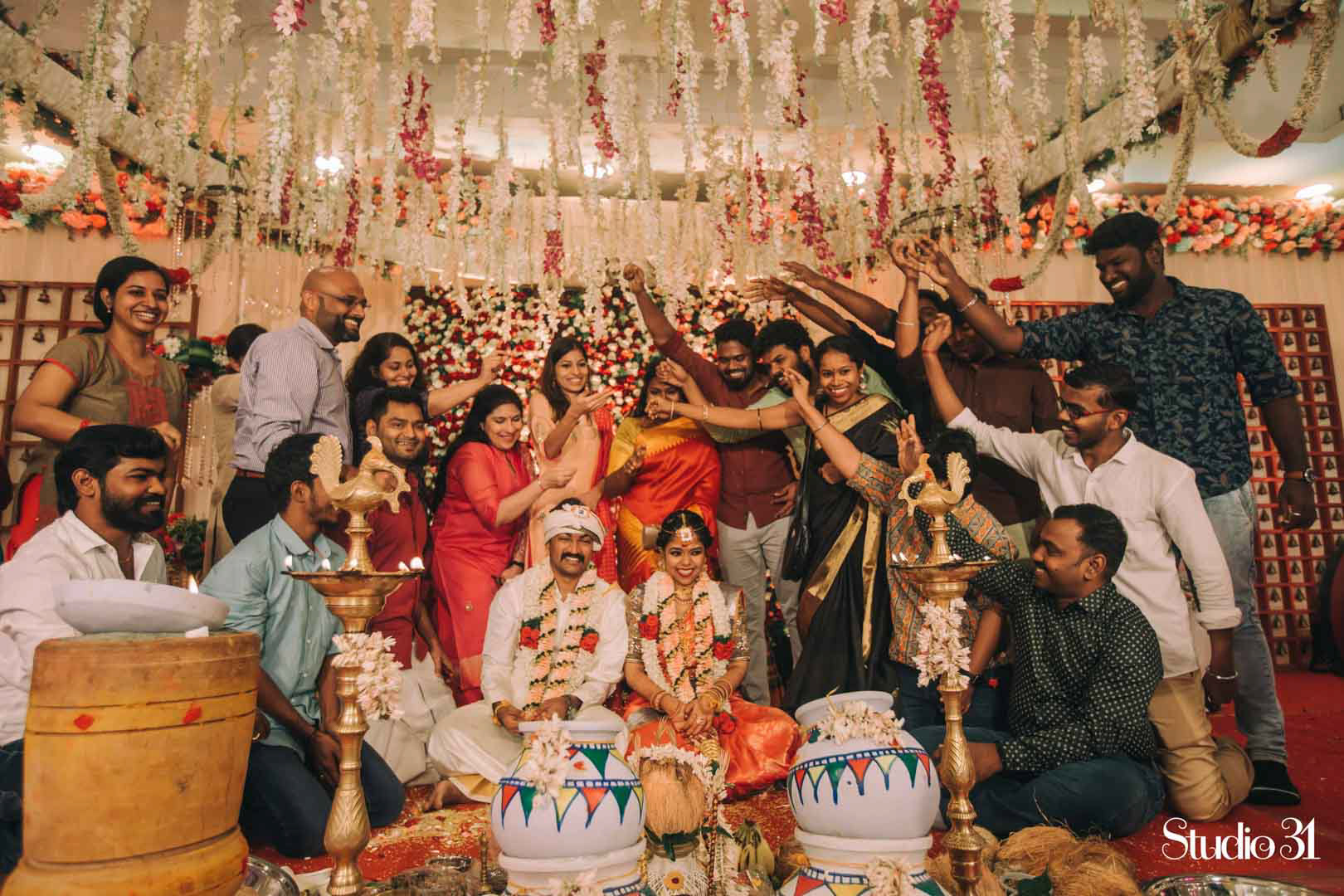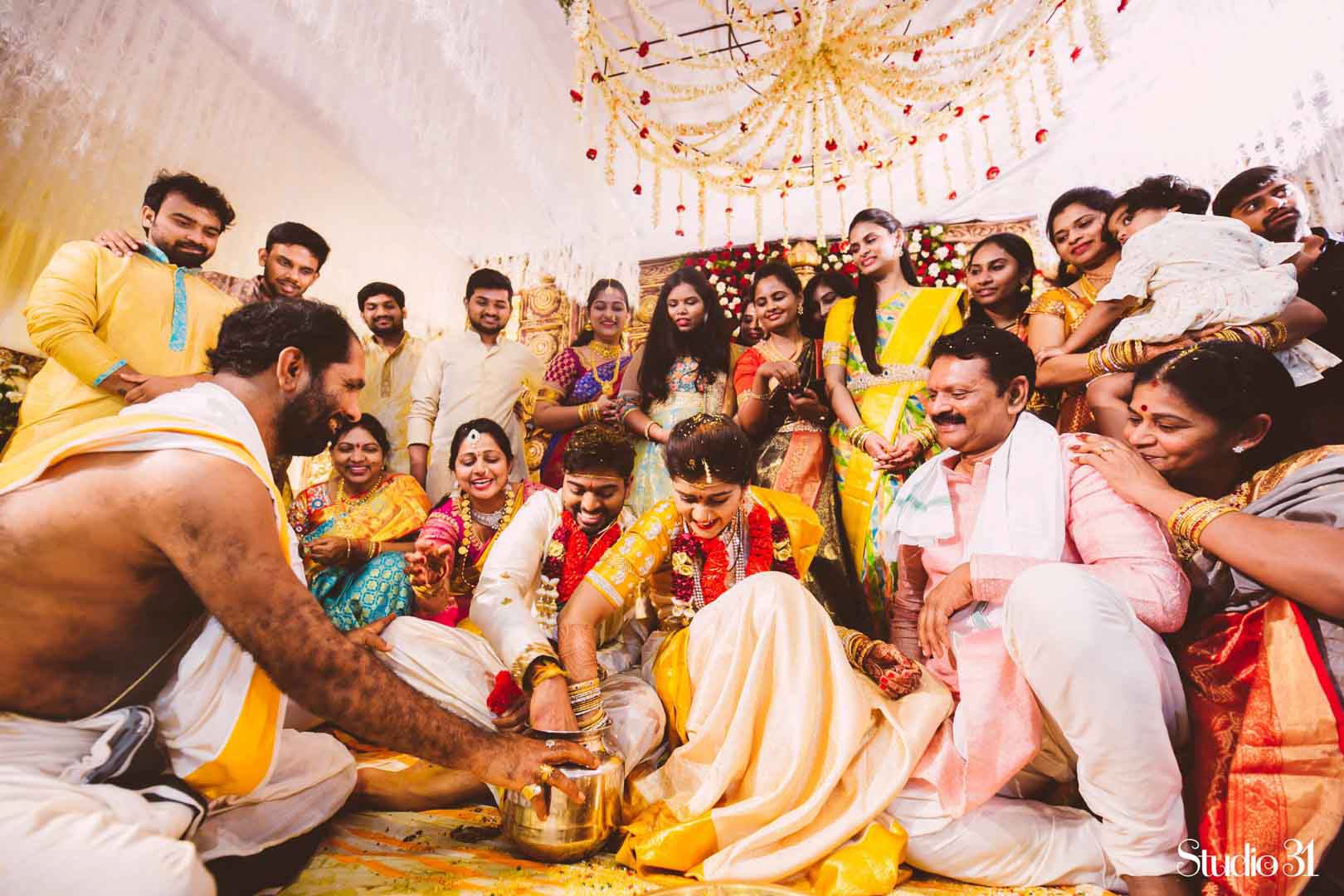 Weddings are filled with emotions from the beginning to the end, but feelings reach pinnacles in a wedding ceremony. It doesn't get more real than promising to spend the rest of your life with someone. And when those emotions are captured on camera, what could be more priceless? The best captures are the unfiltered memories of tear-inducing, swoon-worthy, and heartfelt moments. Touched by the sweet and tender moments, we also love the joyful burst of laughter, the elation of the newlyweds followed by the first kiss, or that 'just married' look they have etched across their faces. From excitement and joy to the heartfelt and compassionate, certain emotions create the magic that promises to tug on your heartstrings.