7 Best outdoor locations to plan your pre/post wedding photoshoots | Studio 31
Are you a couple hiking for outdoor locations for your pre/post wedding photoshoot? Well, we have jotted down a list of locations that would ease up the process of choosing the best location for your outdoor photoshoot!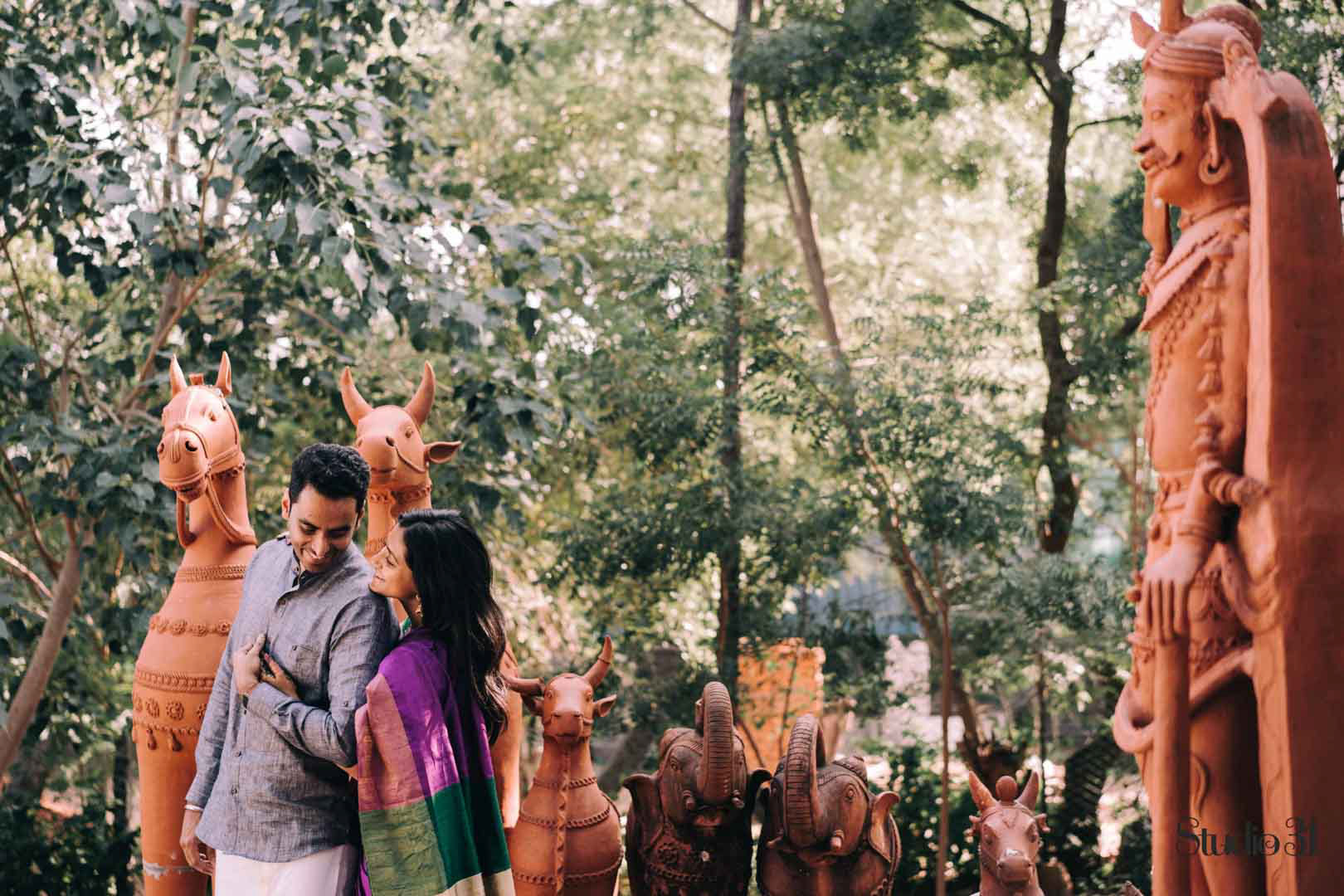 The concept of pre and post-wedding photography is a swiftly emerging trend in India, with more and more couples setting aside a day post their big event to spend time in front of the lens. Couples looking for post-wedding photoshoots are on the rise along with engagement photos, sangeet photos, Mehendi photos, and wedding photos. We all want a fairytale wedding but sometimes it just doesn't happen as planned. A post-wedding photoshoot gives a second chance to get the photos the way you wanted it. An after-wedding photo session can be modeled in a way that is the romantic representation of your relationship.
Following is a list of some pre/post-wedding photoshoot locations that you can consider if you are looking for the perfect spot to get your photoshoot done.
The most traditional form of pre/post wedding photography sessions are taken at studios with complete lighting with a variety of photo backdrop choices to choose from. A studio eliminates the need to hike to a distant or remote location. Couples can get their desired outcome and all the privacy they may need. A photo taken in a studio has a serene and timeless quality that is conducive to great artistry throughout the process with spot-on lighting. Shooting indoors is also a budget-friendly approach for couples who may want to opt for convenience and tranquility.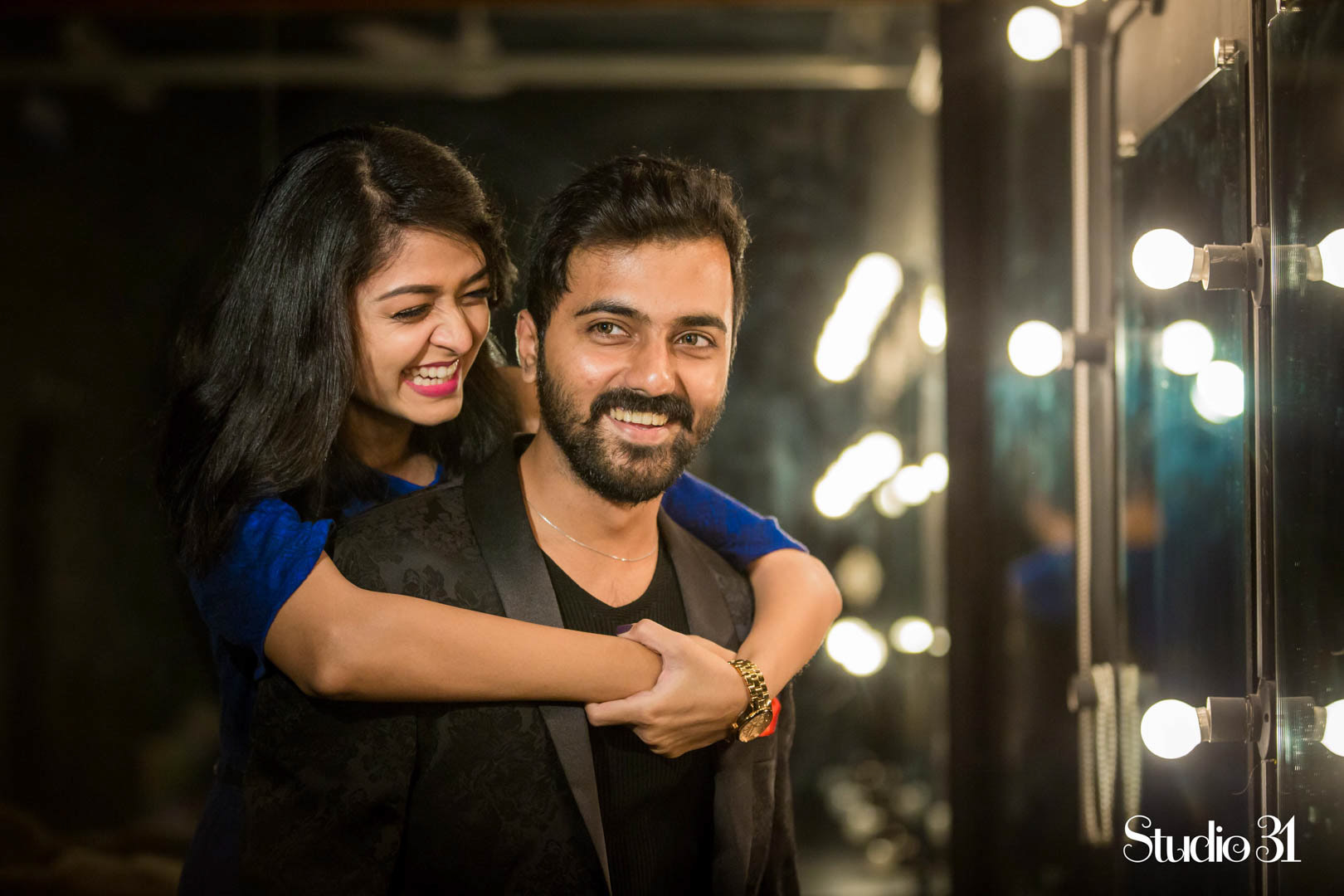 Flowers, foliage, and lush greenery create the perfect ambiance for outdoor photoshoots. Each location is unique in its own way, hence it is the responsibility of the photographers to set expectations right before the actual shoot to choose the right lighting conditions. Capturing sunrises and sunsets is another interesting theme in outdoor photoshoots and having the sun close to the horizon allows photographers to capture some incredible shots. Outdoor locations may also have elements such as bridges, water bodies, parks, etc which adds an intriguing element to the photographs. The right outfit and a cohesive colour scheme can take your photoshoot to a whole new level.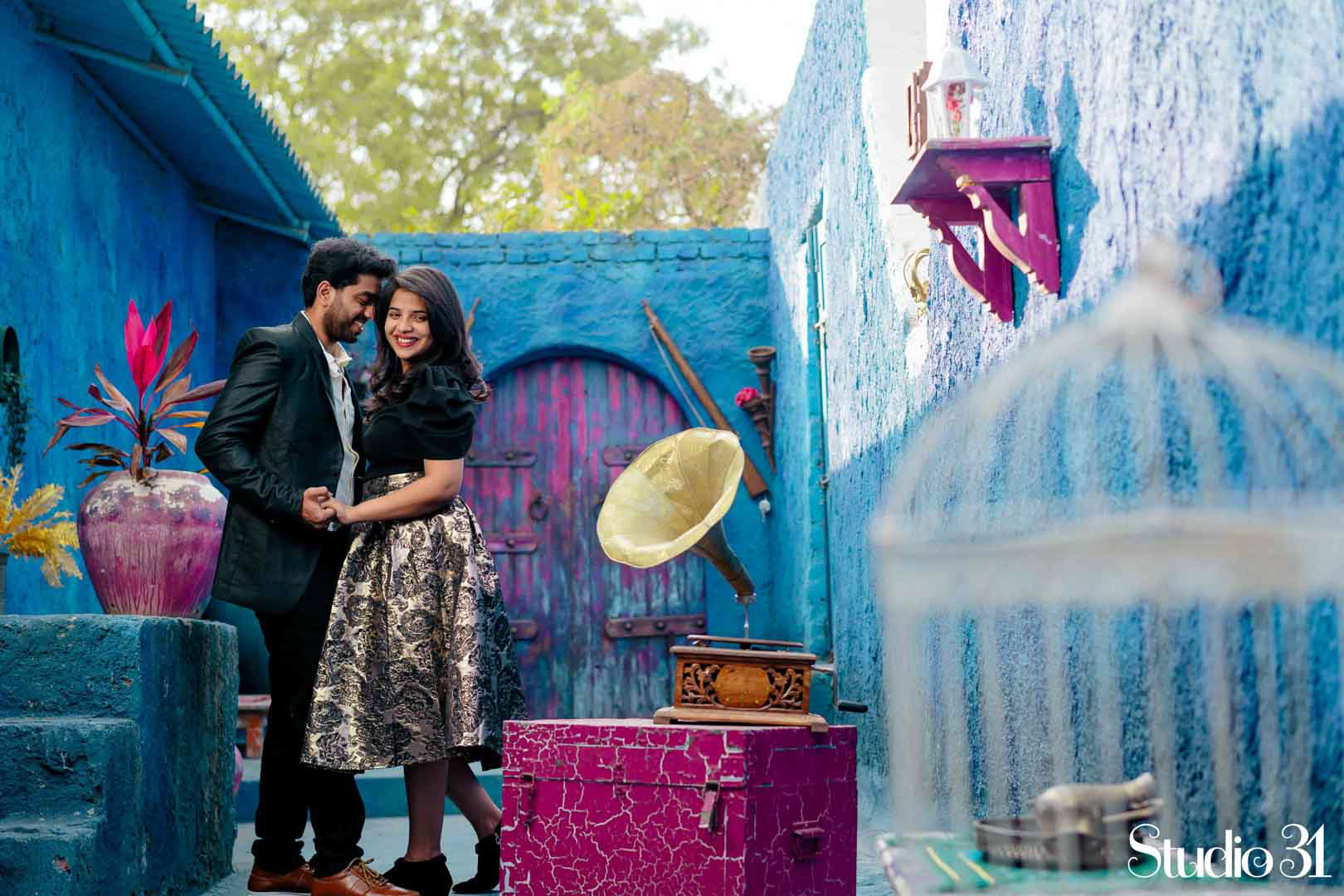 Exotic resorts filled with traditional cottages and great architecture are perfect spots for pre-wedding and post-wedding photoshoots. You can get both your portraits and candid shots photographed against their artistic villas. Resorts are unique in their own way as their design and structure are aesthetically pleasing. Some resorts are located close to beaches, some near forests, some have beautiful gardens, and so much more. These are usually some factors that attract couples to plan their outdoor shoot in resorts.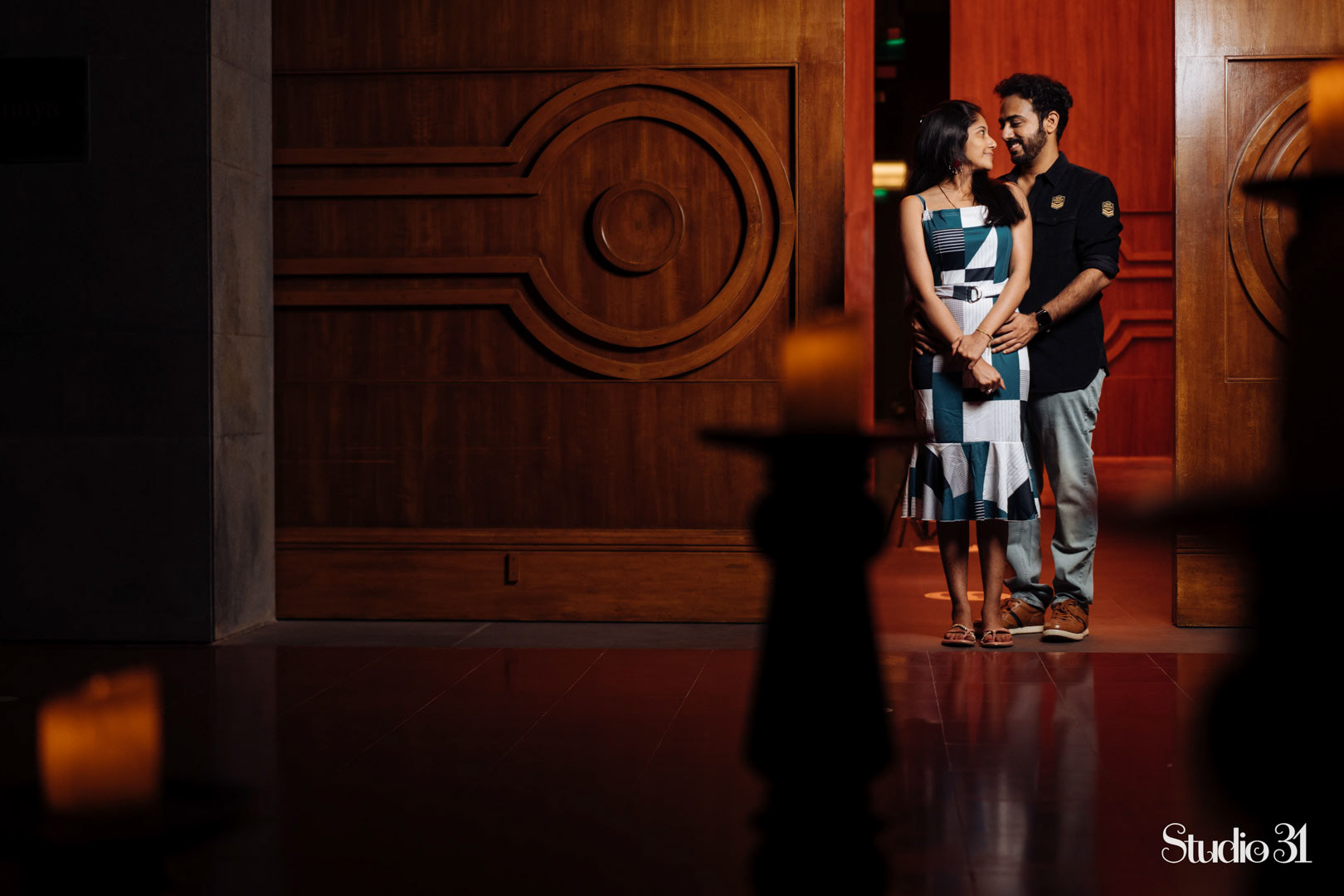 Traveling for photoshoots is also becoming somewhat popular amongst newlyweds. Couples love to have photos taken at locations that they deem as exotic. If you are looking for some element of adventure in your photoshoot, then look into finding a destination that would suit your personality and budget. Whether you plan for a shoot in Europe or Pondicherry, look for destinations that are photogenic by themselves. Pick a spot where you can walk along snow-capped mountains or just an isolated street with great wall murals and graffiti. Choose a destination that is indicative of your personality. Spots that usually come with beautiful architecture, majestic buildings, efficiently carved woodwork, and some lush greenery that showcase the heritage and culture are some factors you can consider while you pick your location. You can also choose crowded and lively locations which add an element of fun and quirk to your images.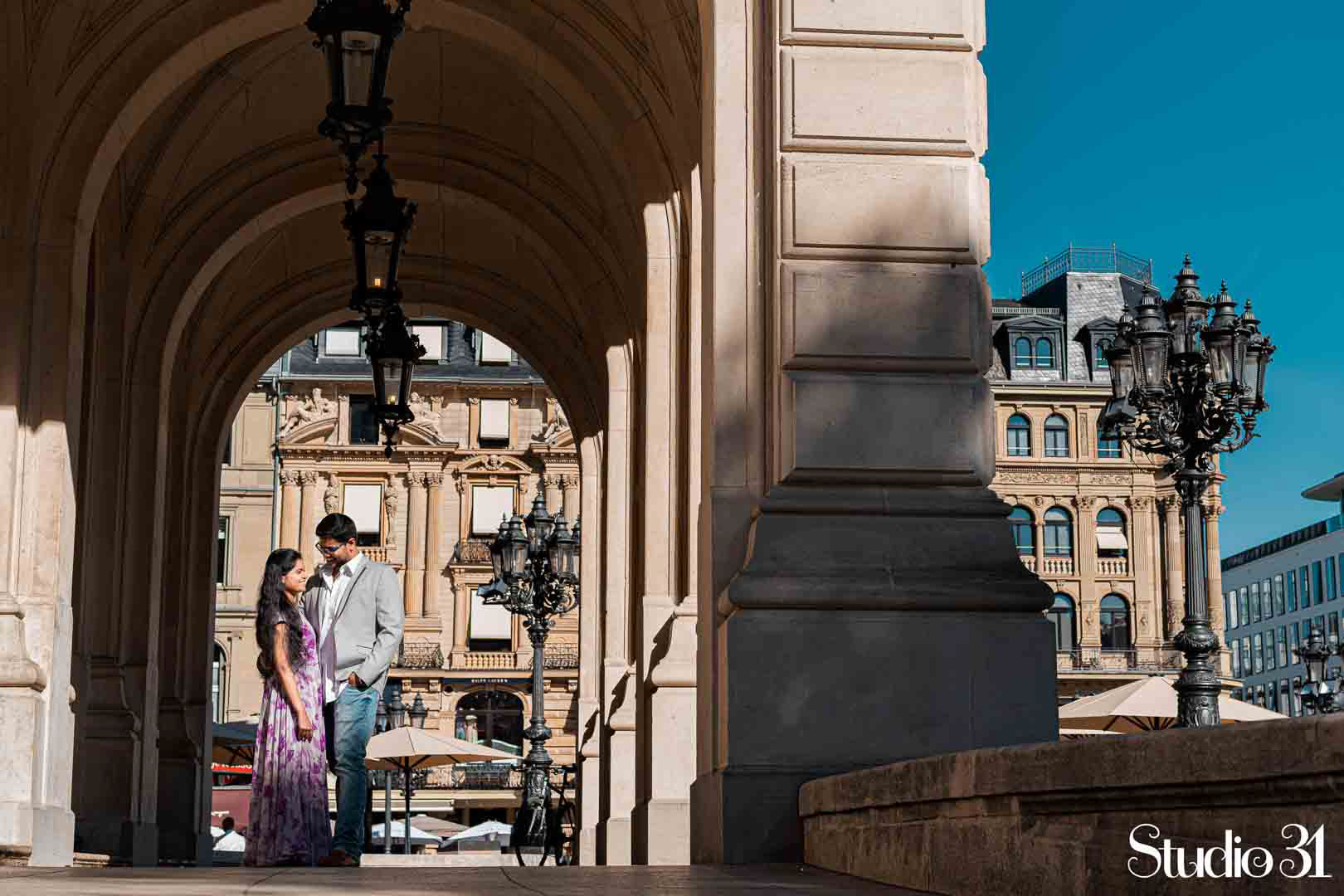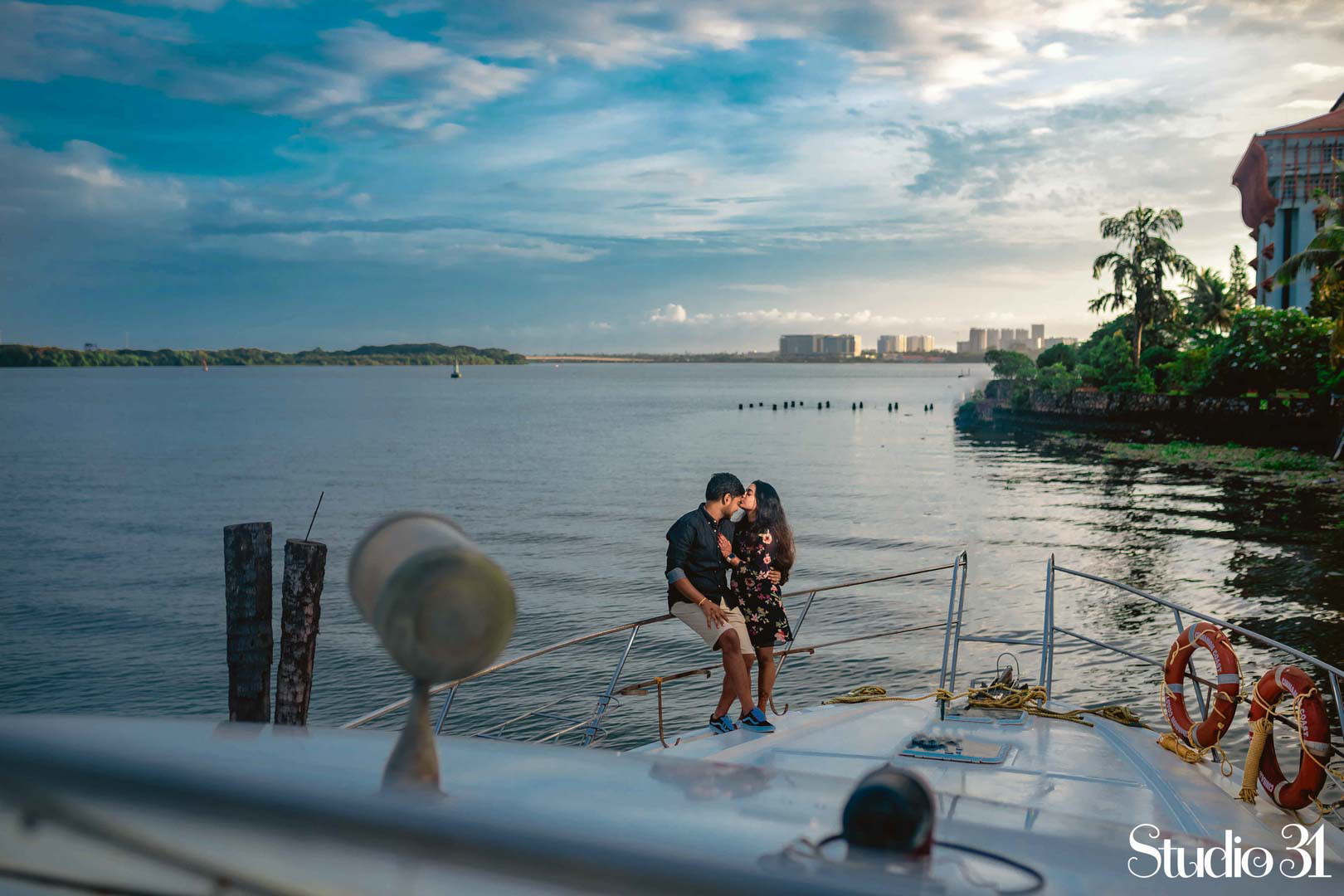 People love some sun and sand for their shoots. The beach is a perfect background for any type of portrait and we usually associate the beach with summer and good times. Beaches have a lot of open spaces that encourage photographers to experiment with different effects. The golden sand dunes and the crimson sunsets are the most romantic moments to experience at beaches. Be it a sunrise or a sunset, you can never go wrong in getting some amazing images during your couple shoot while shooting at a lovely beach.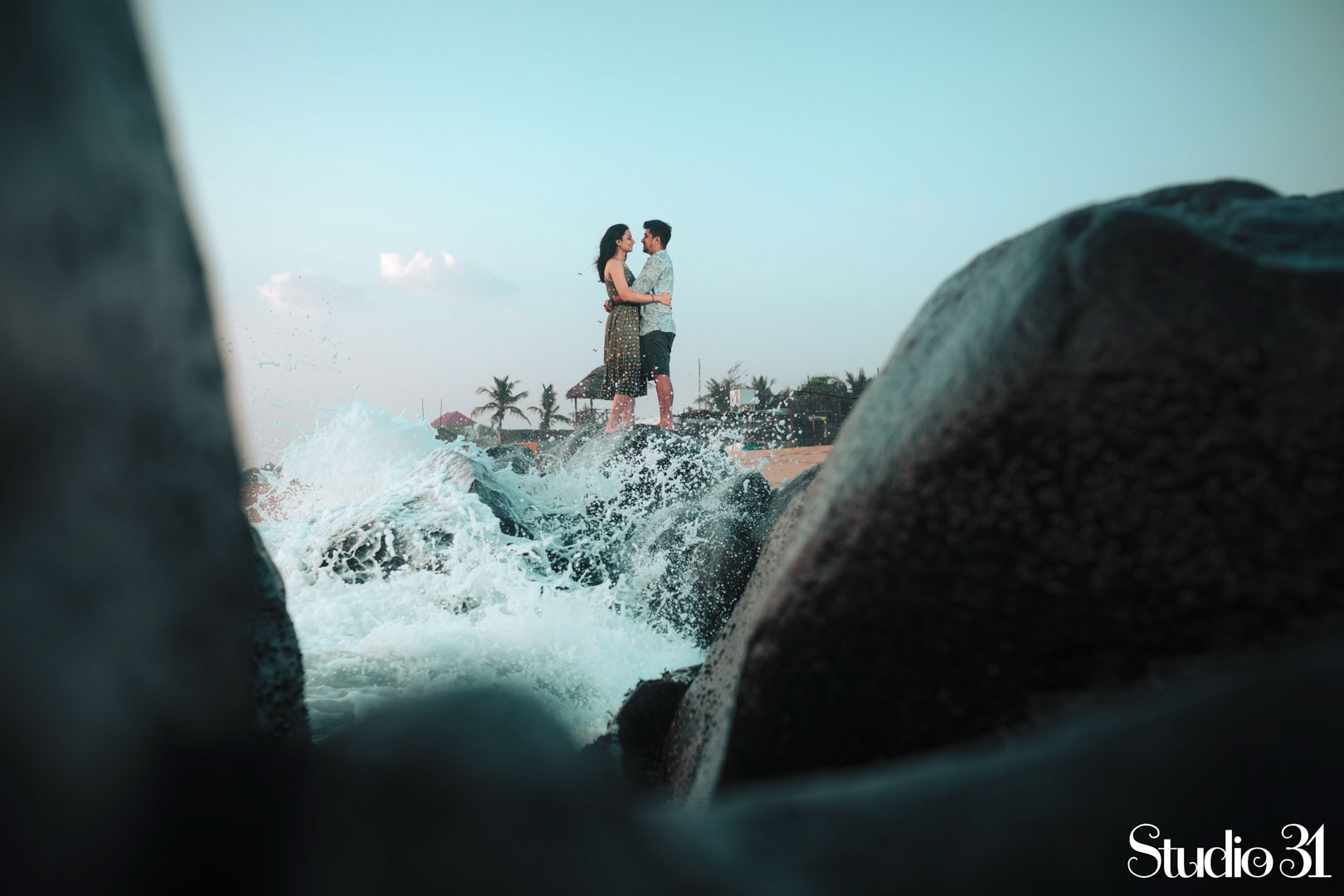 Home photoshoots are extremely convenient. By choosing home photoshoots you can be certain of the general peace of mind knowing that photos will be taken in your own surroundings, where you feel comfortable, and at ease. There will be complete privacy and the level of comfort is also really high. Another benefit is that home photoshoots are less expensive when compared to a destination or studio shoot. We highly recommend home photoshoots for couples who are planning for an intimate shoot as it allows them to be more candid and also enjoy themselves.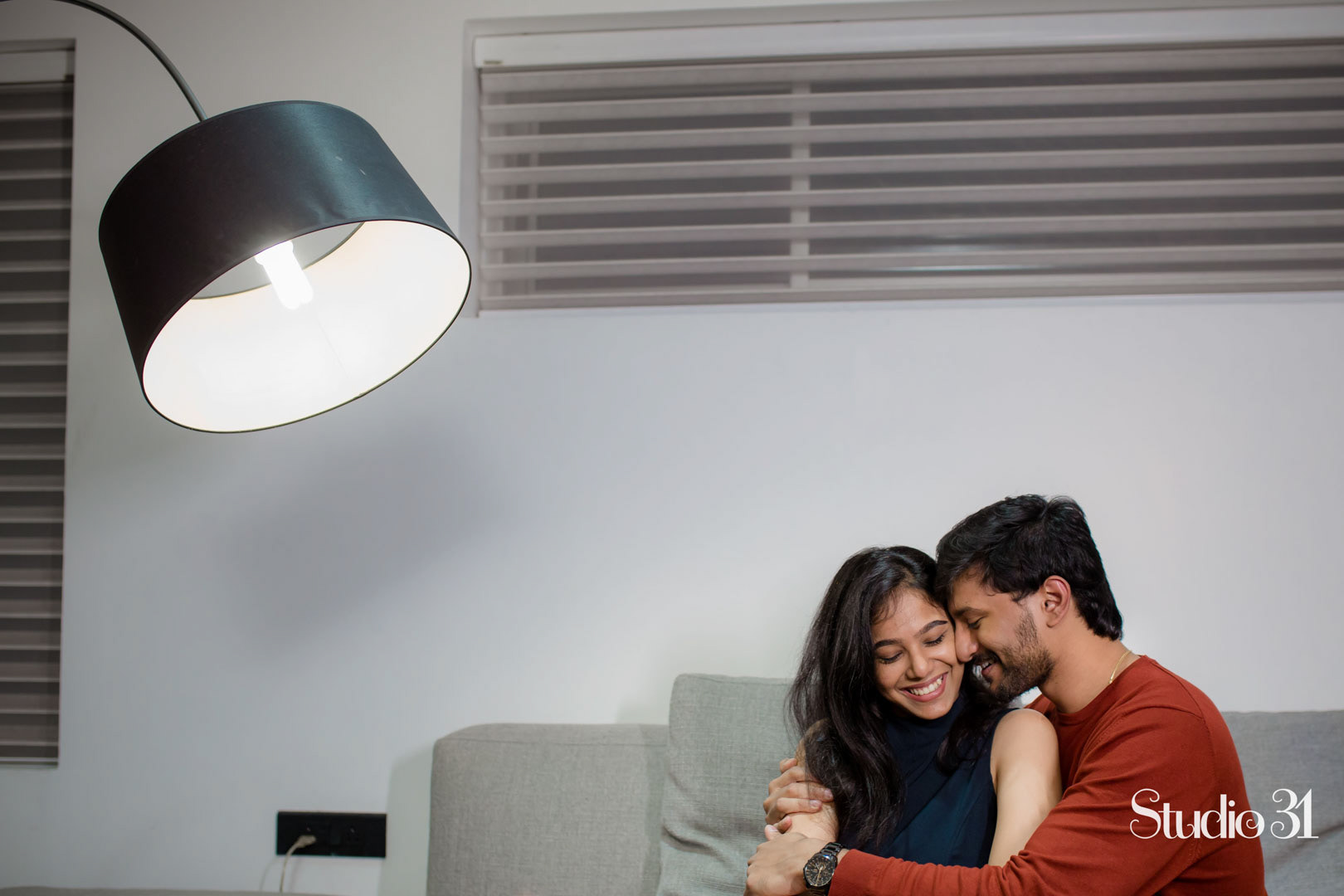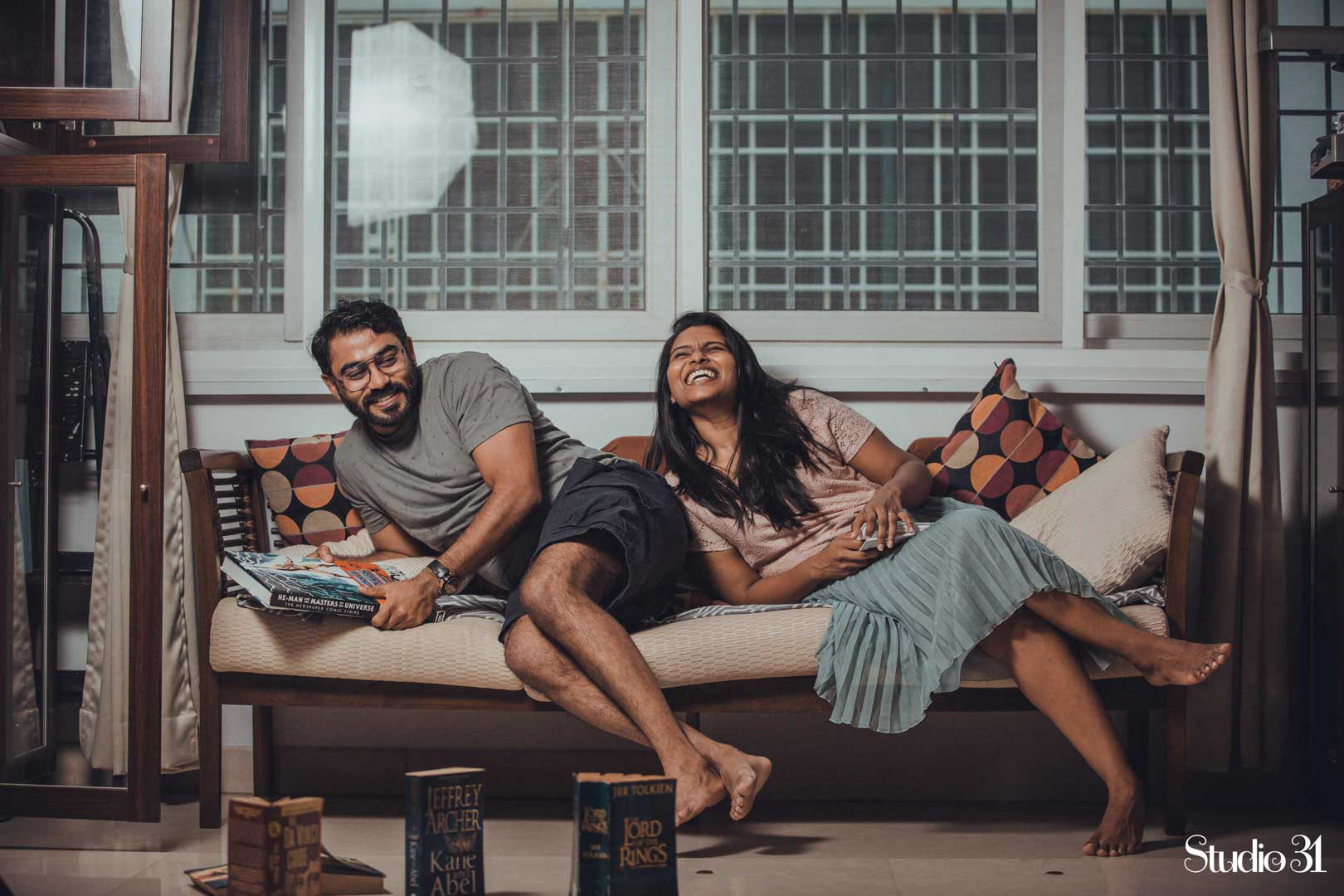 C
afes are all about ambiance and when it comes to outdoor photoshoots, there is a wide range of locations to choose from. The classy decor, vintage furniture, aromatic flavors, spacious outdoor seating, and charming elegance create the perfect atmosphere for your photoshoot. Each cafe is themed based on the cuisines varying from Continental, Italian, Thai cuisines, and many more. Cafes would be the best option for couples to have their romantic and intimate moments captured
.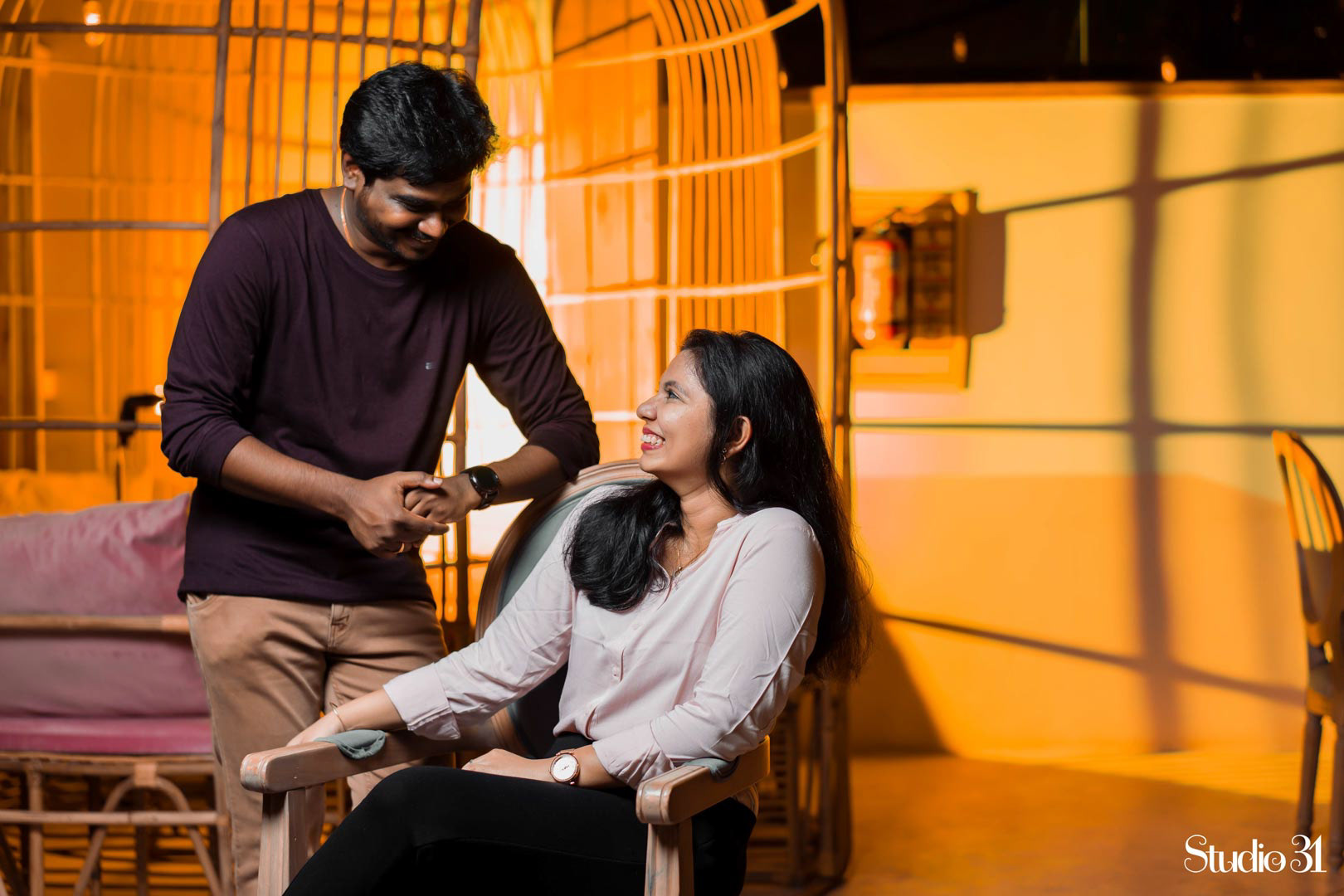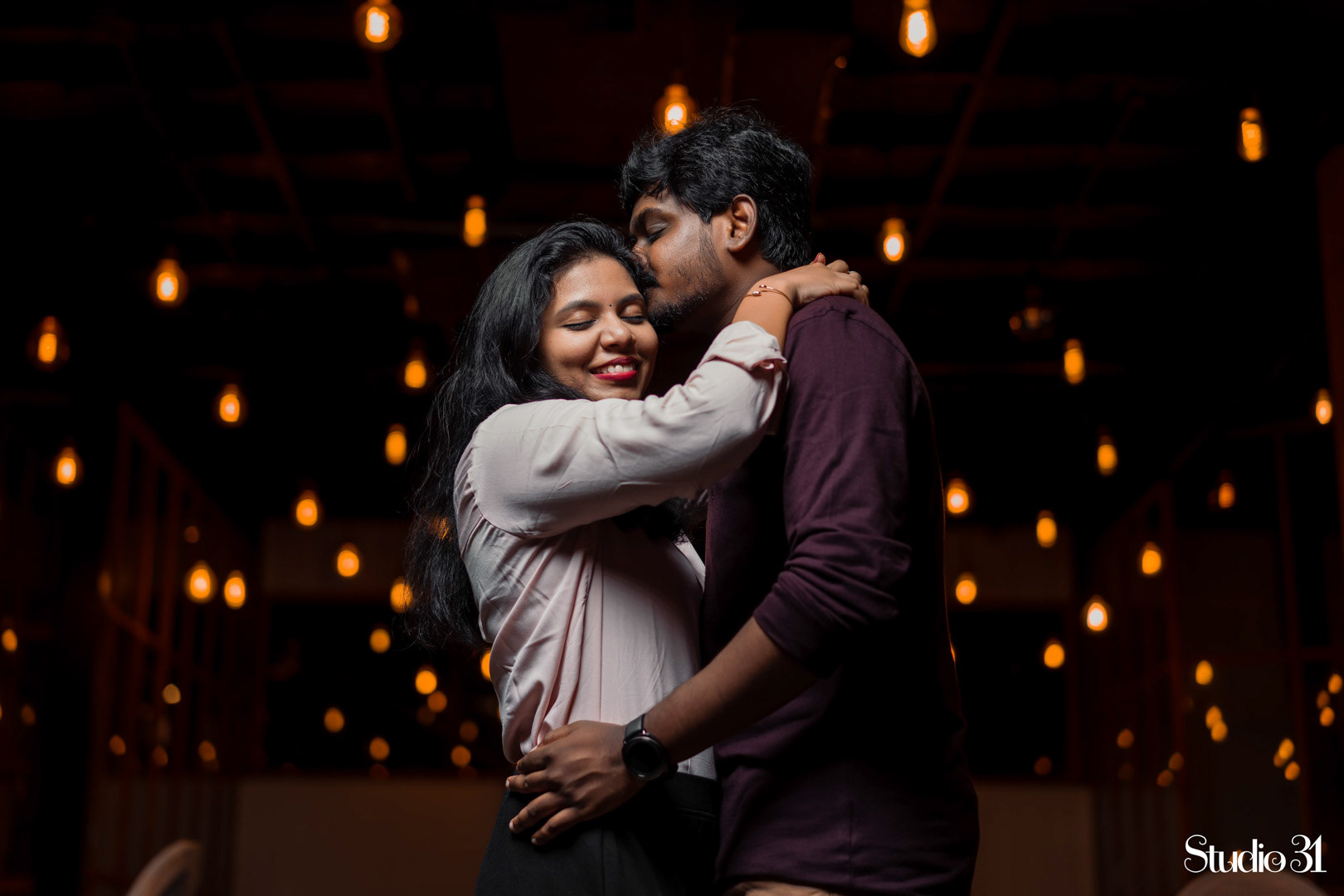 Every temple is a trove of timeless stories. The calm surroundings, soft light, and blissful mood; these factors make early mornings unbeatably the best times to shoot at temples. In the evenings, photographers could capture the temple with human elements and drama and this is also a good time to shoot when there are more people visiting the temple and the rays from the sunset is pretty magical. Surpassing all our interests are the places of worship that had stood time and seen civilizations flourish around it. As human beings, we should respect that fact and approach temples with a holistic mindset. The divinity in its architecture and the timeless stories never fail to fascinate us. So, never hesitate to experiment with your imagination and experience at temples as these usually give you a majestic look to all your photographs.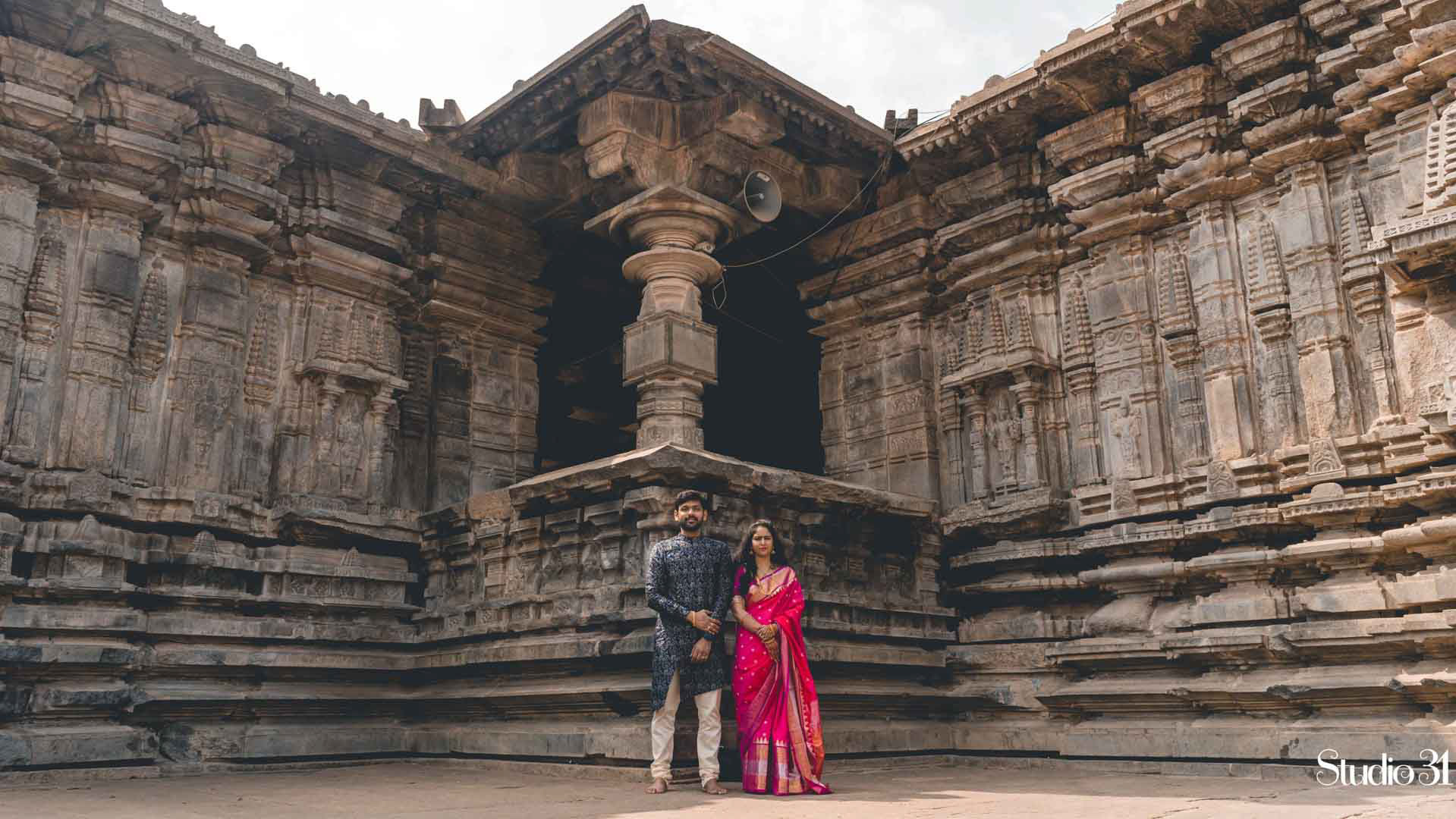 A wedding isn't complete without having a pre/post-wedding photoshoot nowadays. It is considered as important as the wedding ceremony as the bride and the groom spend a lot of time deciding the pre/post wedding shoot venue, dresses, photographers, and many more. Whether it's indoor or outdoor, all you need to keep in mind is to choose the best location that is compatible with you and your partner. So pick the perfect location and have a happy photoshoot with your loved one.