A chilly rendezvous with love in Sikkim | Studio 31
a.k.a a quick guide to planning the perfect photoshoot in Sikkim.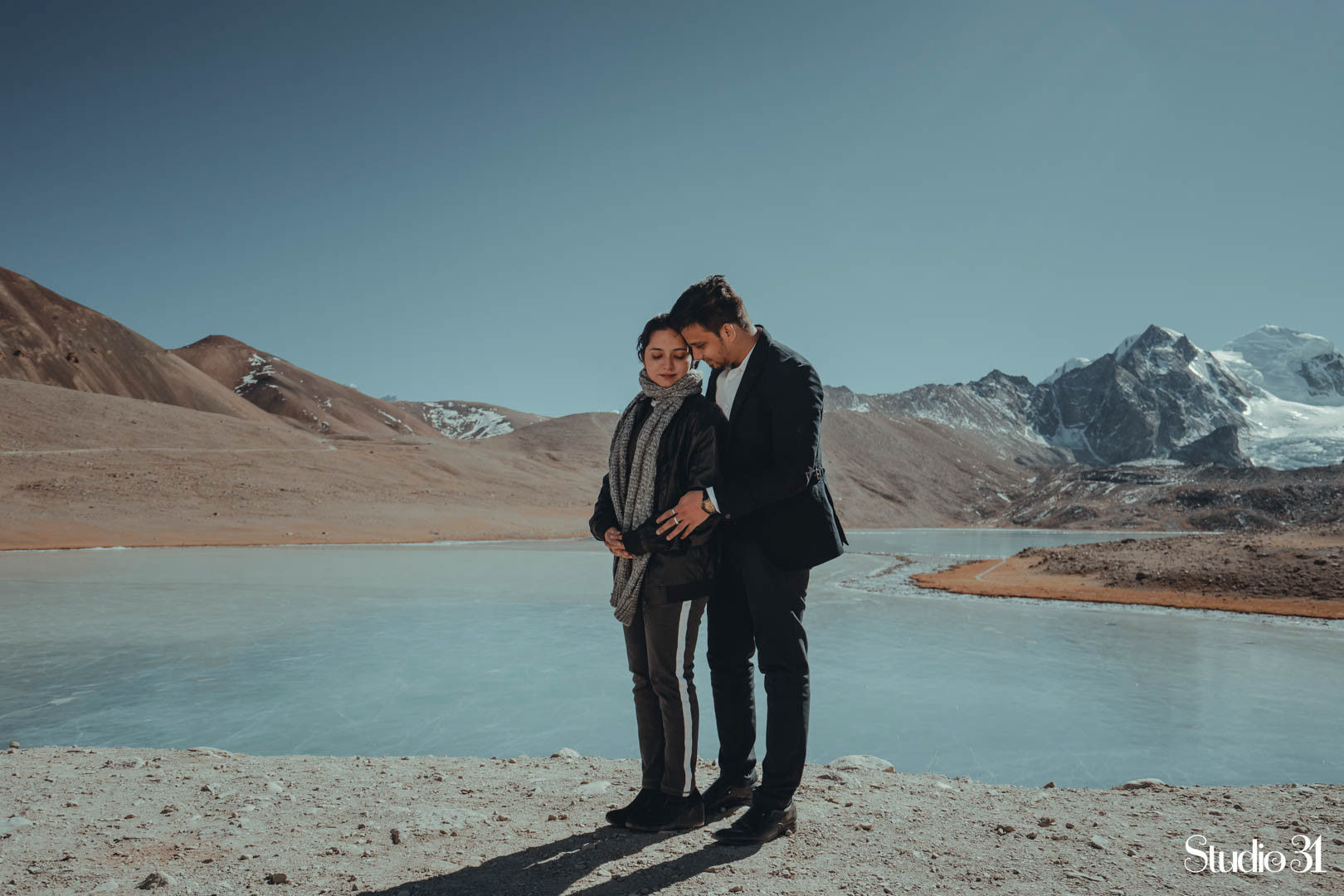 Sikkim, a place where nature truly smiles. Snow-capped mountains, lush greenery, incredible landscapes, and sunsets like you've never seen before. A perfect spot to take in all the beauty that this world has to offer. A cliche word to describe this place would be 'ROMANTIC'. It is almost every couple's dream to travel to such locations with a loved one and document memories they can hold for a lifetime. Likewise, it is definitely every photographer's dream to visit locations that are effortlessly picturesque and add an element of magic to their photographs.
Our gorgeous couple, Jasmine and Mubarak decided to pick out this breathtaking location for their post-wedding shoot and without a doubt made it one of our best shoots yet!
As these two embarked on their little love adventure, our team was ready to capture it all.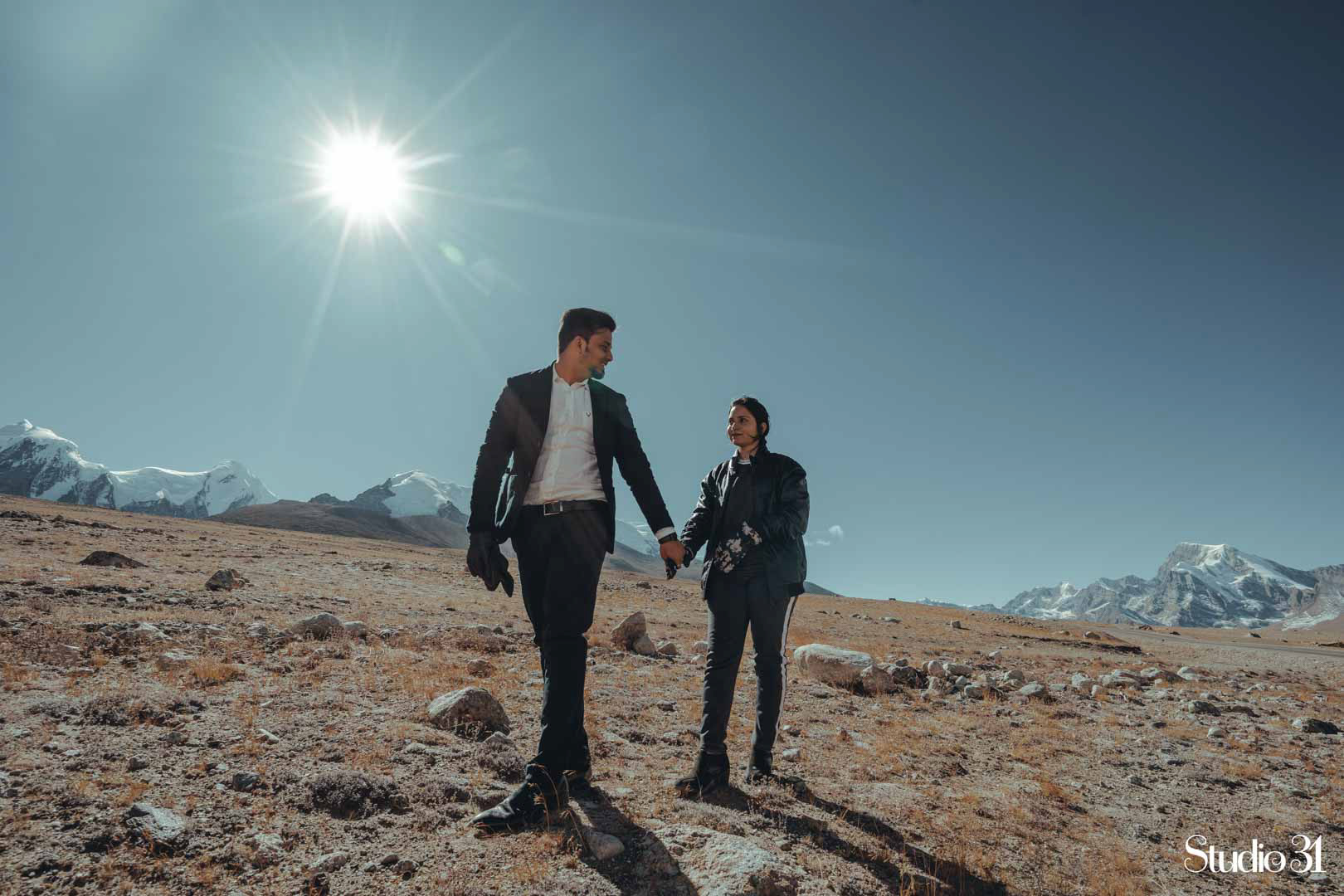 When you look at one of these photographs, you might be thinking it almost looks too simple right? We've got a beautiful couple, the best landscape, and a gorgeous frame to create that instant magic. But take it from us, this one was not easy. Behind the scenes was quite a bit of struggle. Shooting in a location that is almost too good to be true comes with a pretty huge list of pros, but it brings with it an equal amount of cons. For us, having been in Chennai all this while, heat and sweat have always been a factor we had to endure. But with 365 days of summer per year, it is practically a breeze for us at this point. The major challenge that we faced in Sikkim was having to combat the cold, dealing with the altitude that makes you light-headed, and the long hours of travel between locations.
While a pre/post wedding photoshoot in Sikkim is definitely a dreamy and recommended idea, being prepared ahead of time is important.
So if you are planning to have a destination photoshoot in Sikkim, here are some tips that you can follow for a hassle-free and fun experience.
It goes without saying that being surrounded by snow requires you to wear thermal clothes, but be sure to pack everything you might need to cover yourself completely from head to toe, as it is the only way to endure the cold.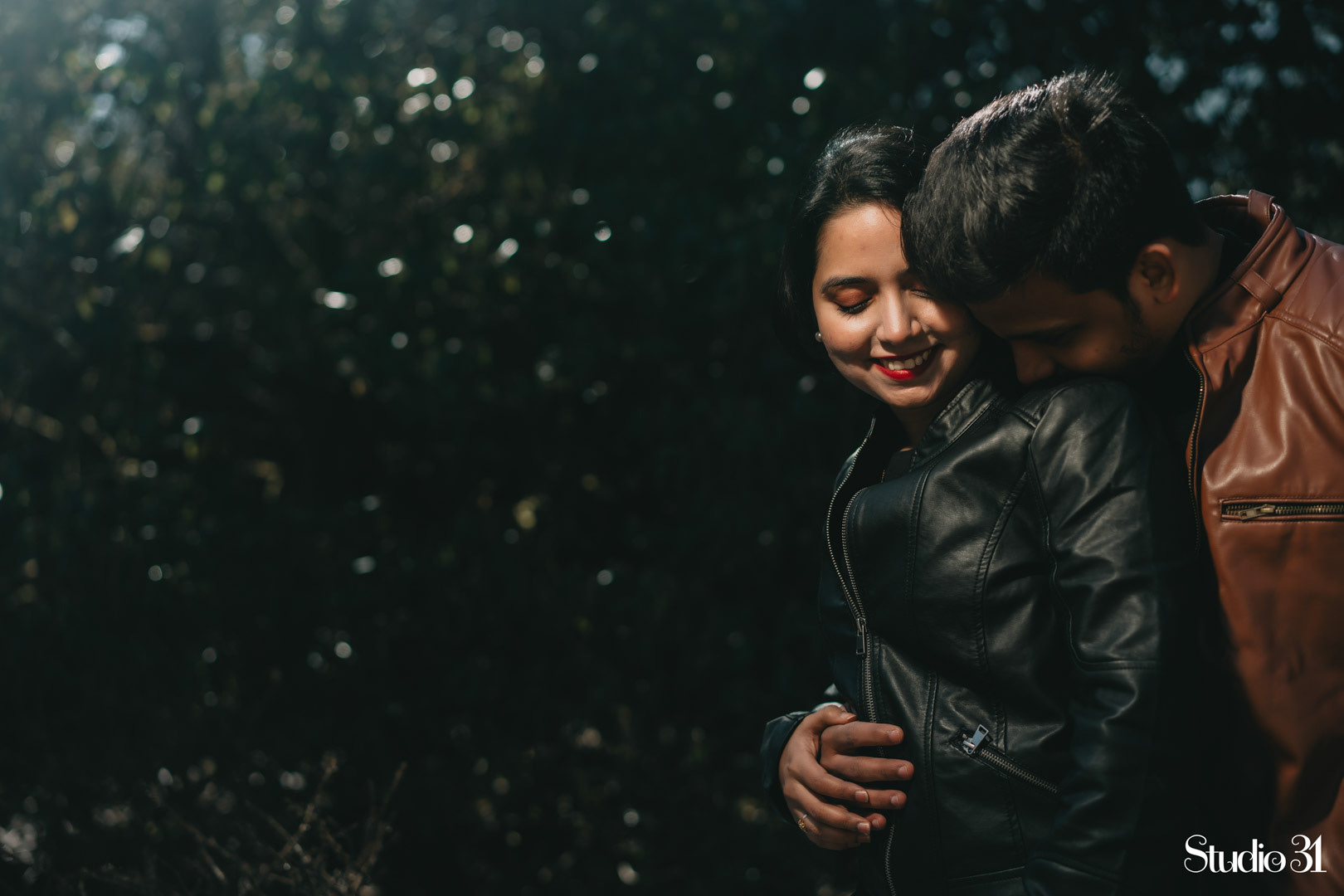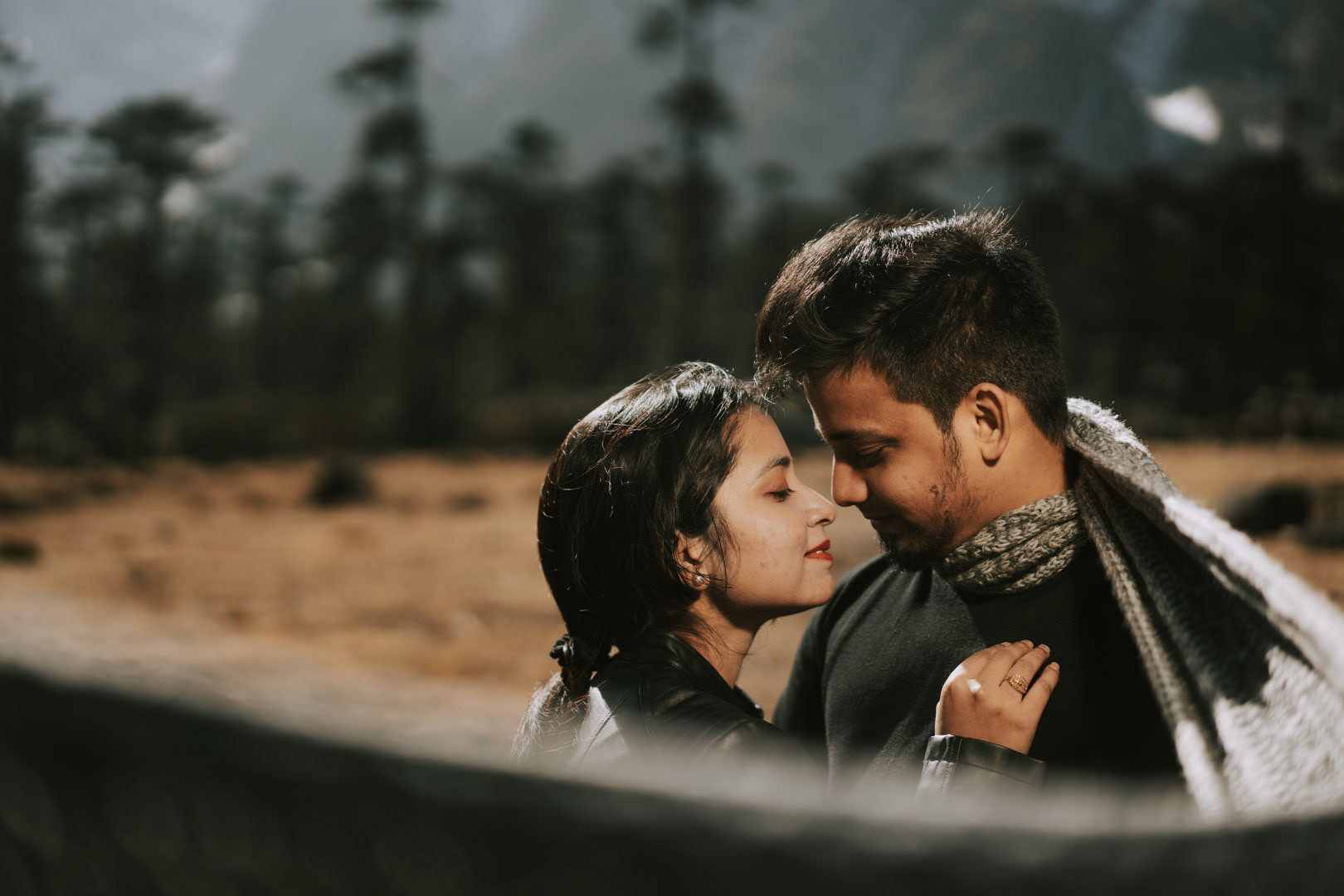 Scout ahead of time and figure out the tourist places that you might want to visit and have your photographs taken. This is essential for both photographers and couples, as you can plan ahead. Try to find a local travel guide who might be able to help you during your time there.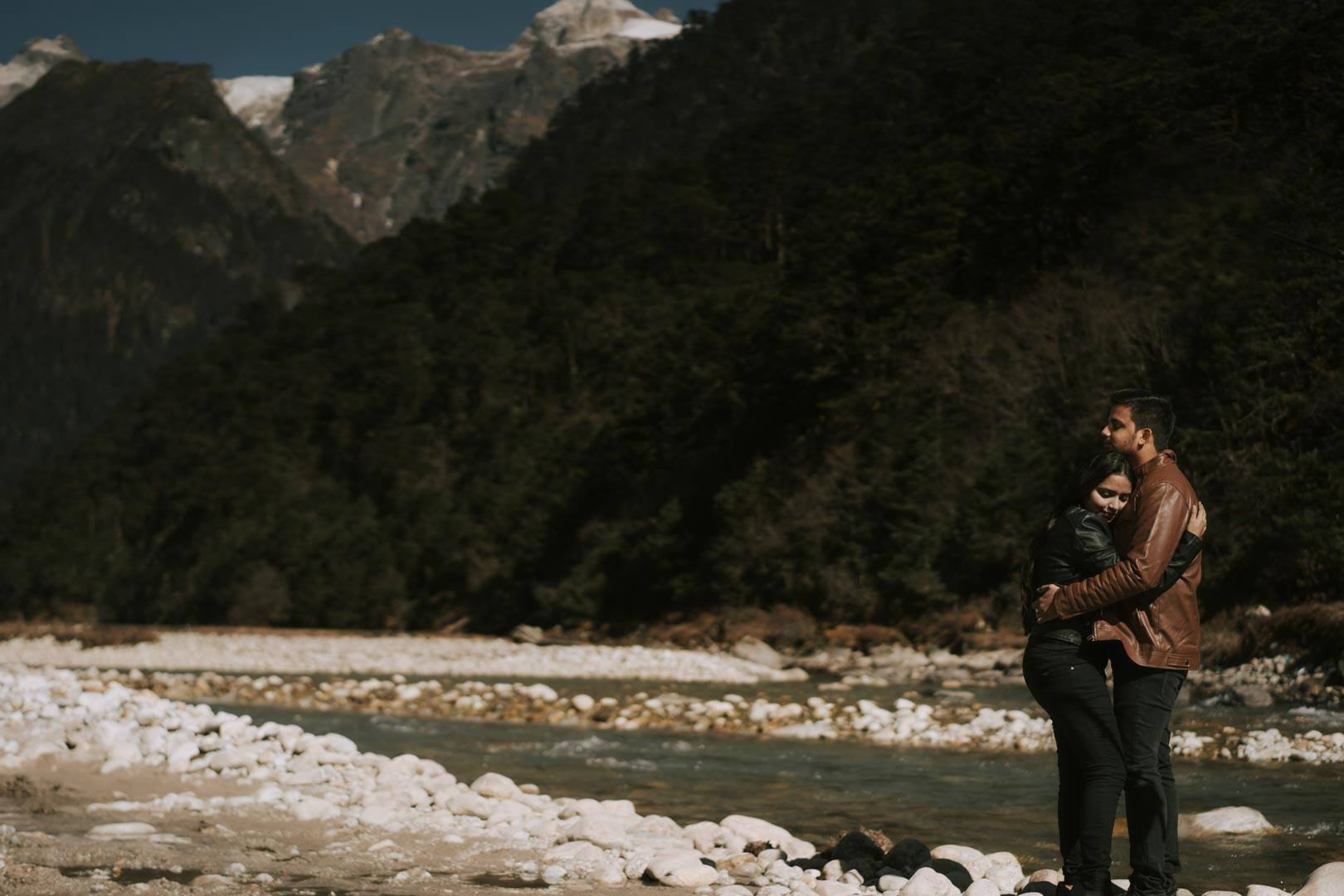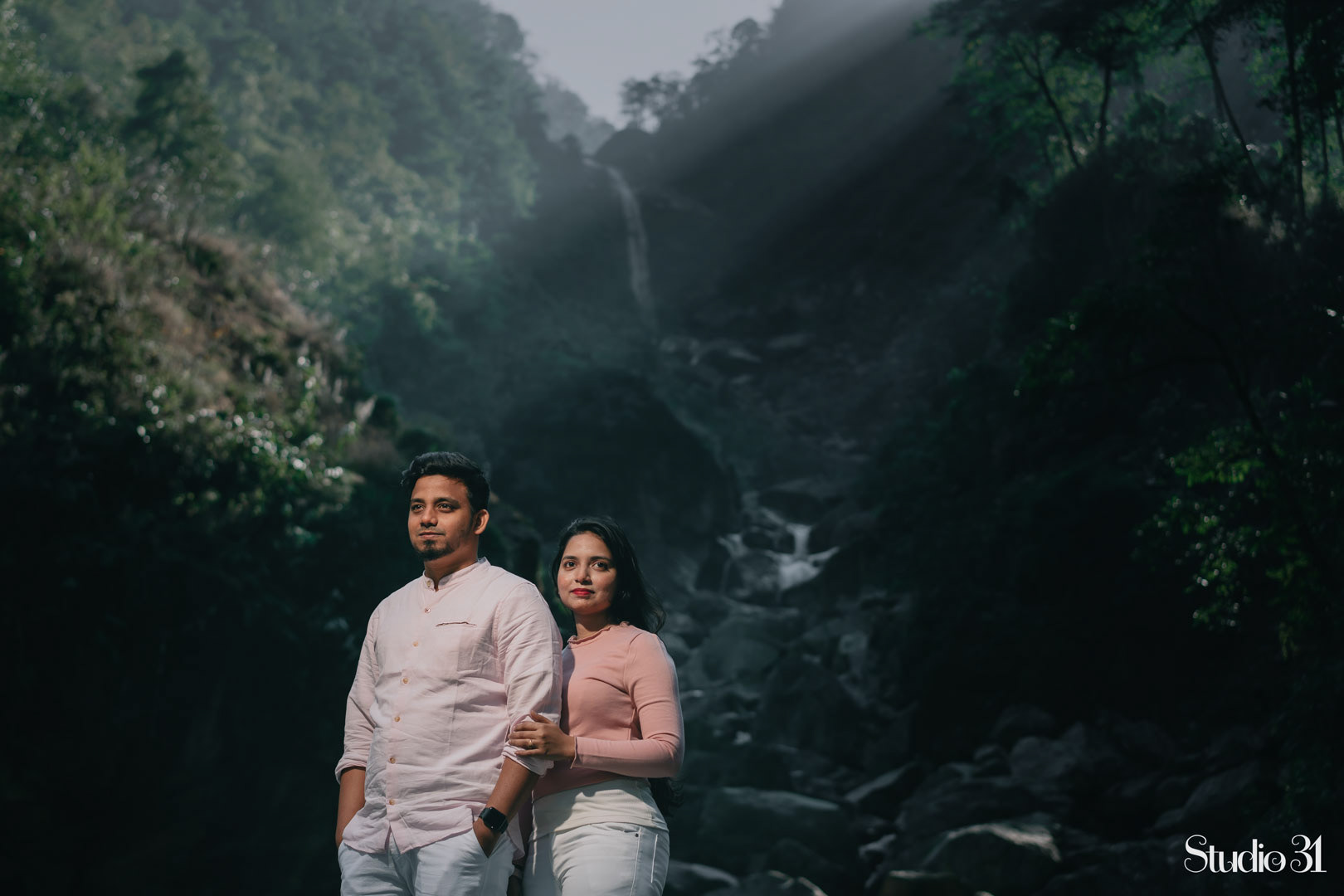 Carry only what you need, period. An extremely important tip for photographers too. Do not carry every piece of equipment you own, pack only the essentials as you might have to walk long distances to reach places and your usual strength will be affected by the climate, so remember to travel light.
> Be wary of shortness of breath
Due to high altitudes and low temperatures, shortness of breath is a common issue you'll face. Just make sure to be aware of how much energy you are exerting and avoid unnecessary movements to stay fresh all day long.
> Medicines are essential
Travel sickness is another common con you might face, take the necessary meds with you. Because being precautious is always better.
Some exclusive tips for couples:
Once you figure out the locations you want to have shots taken at, plan your outfits. Take the help of your photographer if necessary and choose outfits that will look good, be comfortable, and a little durable in extremely cold climates.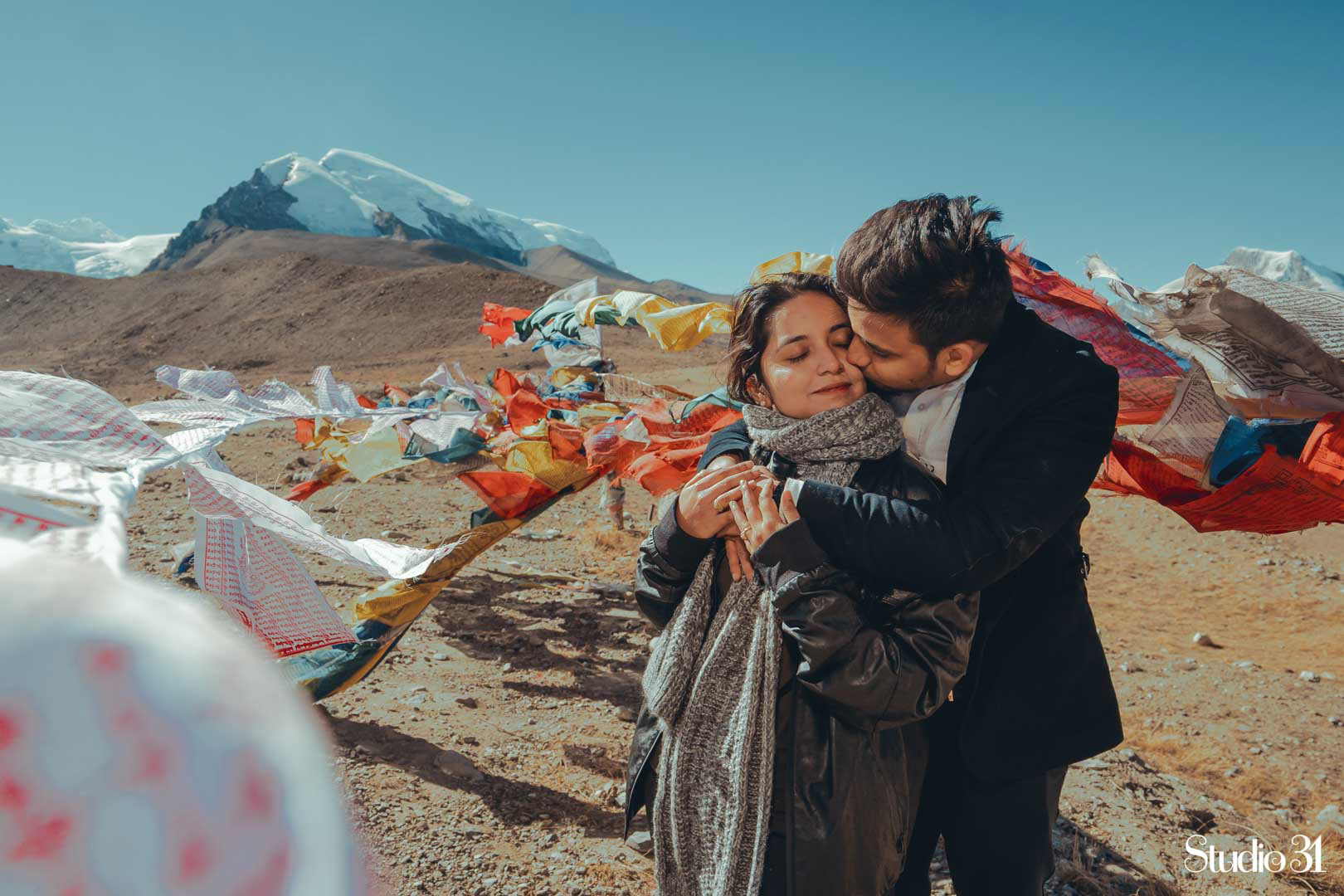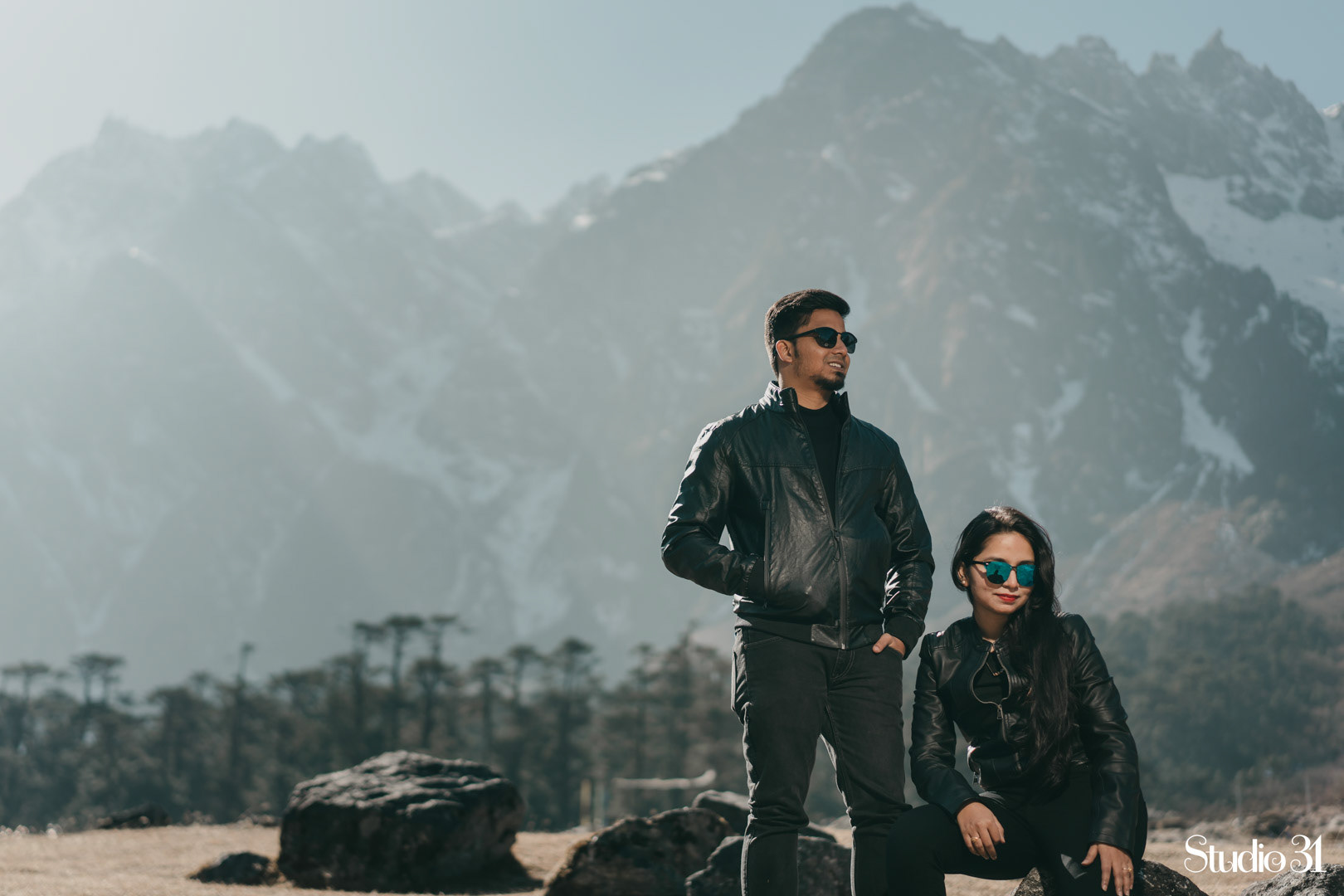 > Be aware of the travel time
Before you visit a location, be sure to check the time required to reach your destination. Most spots are quite far away from each other and you will have to endure long hours of travel. So pack what you might need for long hours of travel.
> Pre-plan with your photography team
Meet with your crew and plan a complete itinerary before you head out to the location. Put forth your expectations and figure out what is possible and what is not. This is a tip for any kind of shoot as it makes the flow of communication much easier between both parties, and the experience, enjoyable.
Some words of wisdom for photographers:
> Avoid being a daredevil
The first and most important tip is to be cautious at all times. As a photographer, you are likely to get extremely excited in locations like Sikkim which have a variety of scenic backgrounds to offer. But keep safety in mind that every step you take will be slippery and the health and safety of your couple and yourself comes first. So proceed with utmost care.
> Be prepared to shoot in thermal wear
Remember that your garments will be heavier than before and your movements will be more restricted than usual. Small things like removing your gloves are definitely not an option due to the climate as you might get hit with frostbite.
> Figure out the time of sunset before you go
The sunsets hours before it usually does in low altitude regions, and once the sun sets visibility is almost nil. So plan your schedule accordingly and speak to locals to get more information on the same.
Spending hours in the same location is a bit of a long shot, so manage your time, plan your shots ahead, and be quick on your feet.
>Travel with an assistant
Having someone who can help you is surely an added advantage. The work can be split and done in a more efficient manner.
Having said all this, take time to truly enjoy the experience and embrace the culture that Sikkim has to offer. Overall, a 10/10 recommendation for Sikkim from Team Studio 31 if you do decide to have a destination photoshoot. You will definitely make memories in the snow that you'll never forget.
Planning for an exotic shoot and looking to get in touch with our team?