With every couple, we write a story explaining the beauty in their story and the love we can see in their eyes. This couple is no different but something about their story has an unique factor of being hopeful too. Shweta and Vivek met nine years ago at college and they found an affliction for each other. After a bunch of mutual lecture breaks later, they knew they were made for each other. Once college ended they figured out how distance does make the heart grow fonder. When they both got back to the same city, they wasted no time in getting married.
Like every big fat Indian wedding, this one began with a sparkling ceremony too. The gleeful songs, the mouth-watering food and drinks, the insatiable need to never stop dancing - you guessed it right! The Sangeet, of course!
Our couple radiated joy and cheer throughout the event. The duo rocked the ceremony, from the vigorously unmissable decors, beautiful attires to family and friends dancing like they have no care in the world, it was an unforgettable event.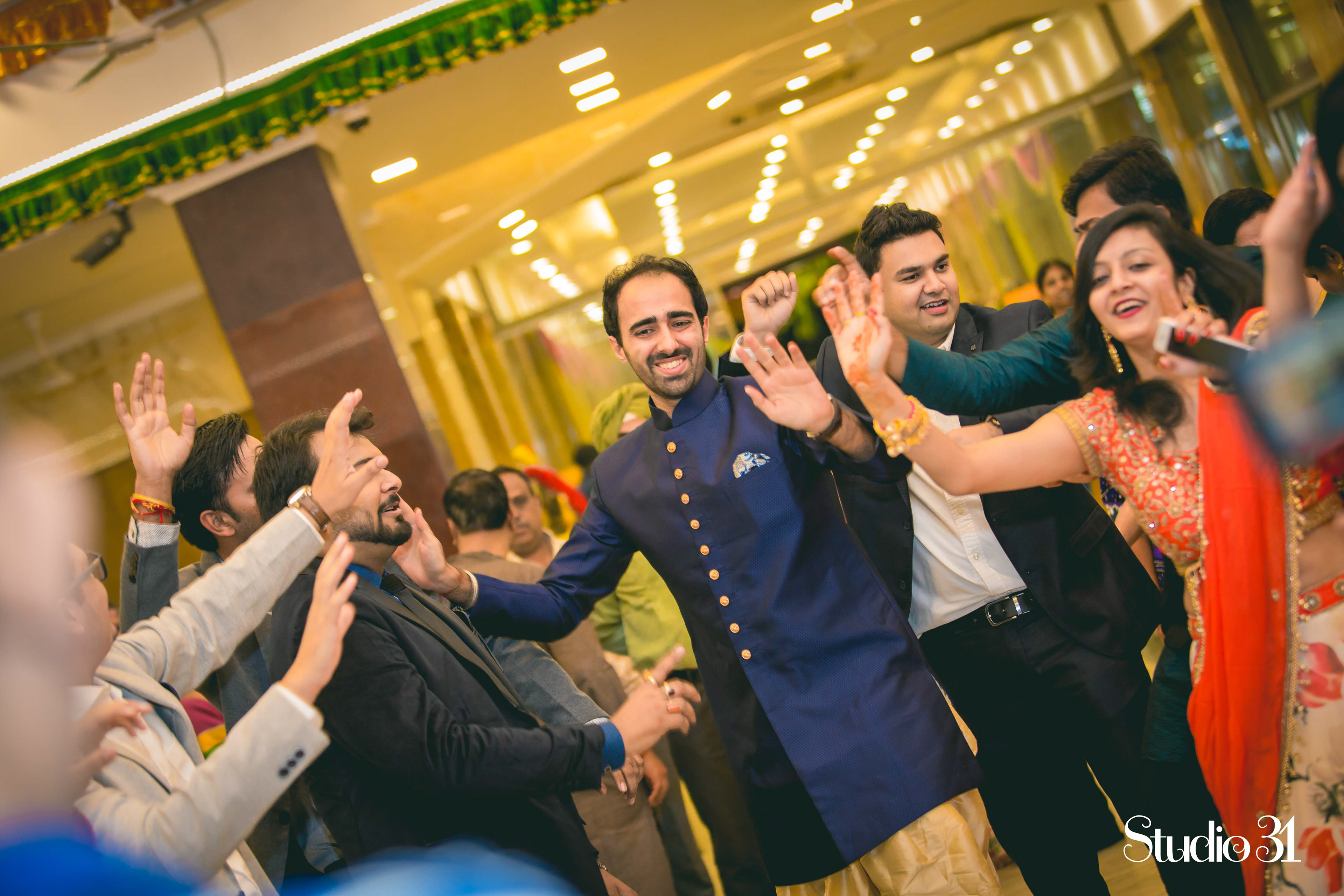 Shwetha and Vivek seemed bewitched by the amount of effort their loved ones had put into to make the Sangeet vivid and distinctive. The duo succeeded in making an impression as they hit the dance floor themselves. The couple were even put under a fun test to show how well they know each other and they passed with flying colors. Everyone watched in happiness as the couple twirled around, serene in their sweet and endearing dance.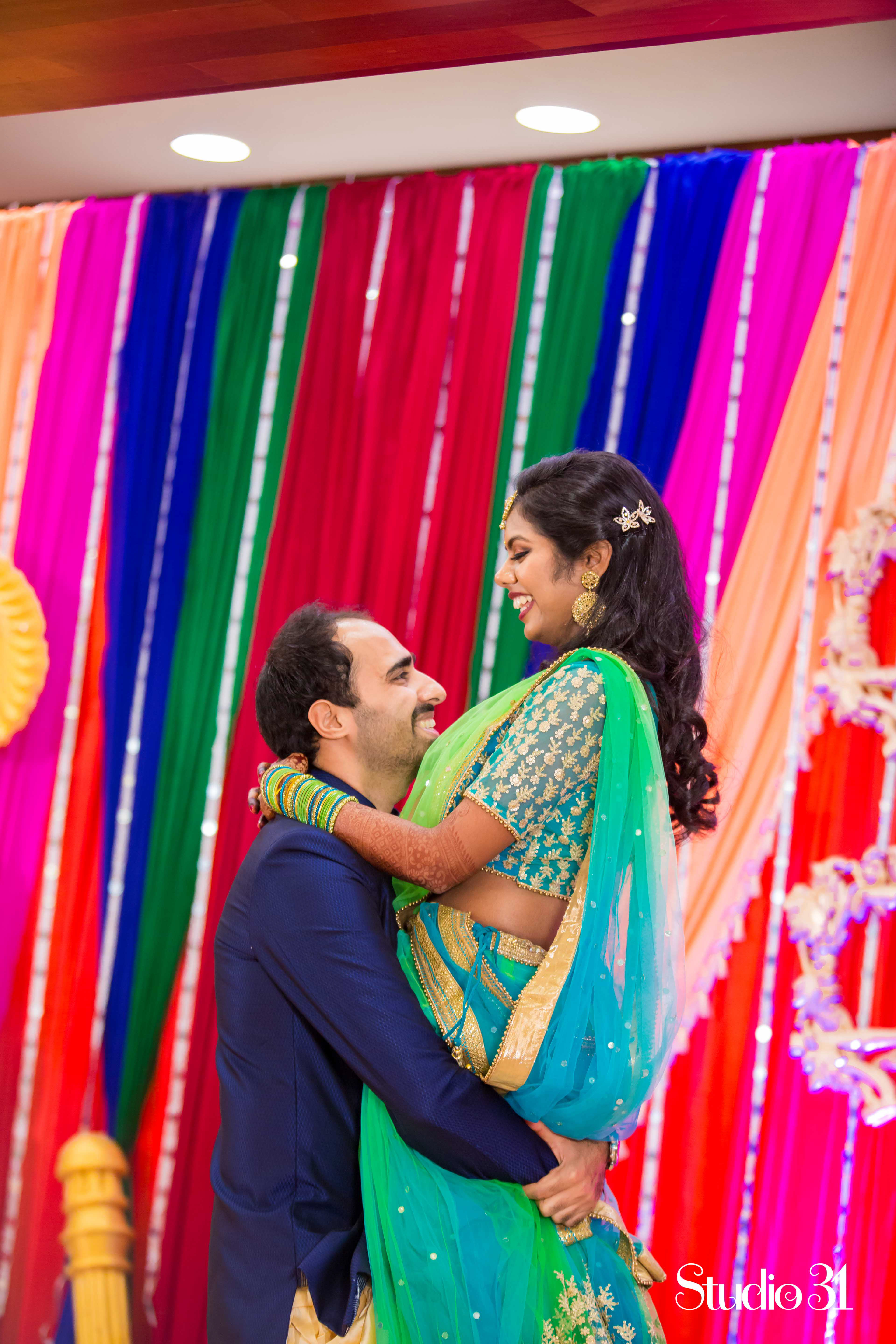 All things considered, it was an epic night and the pictures are a testament to it!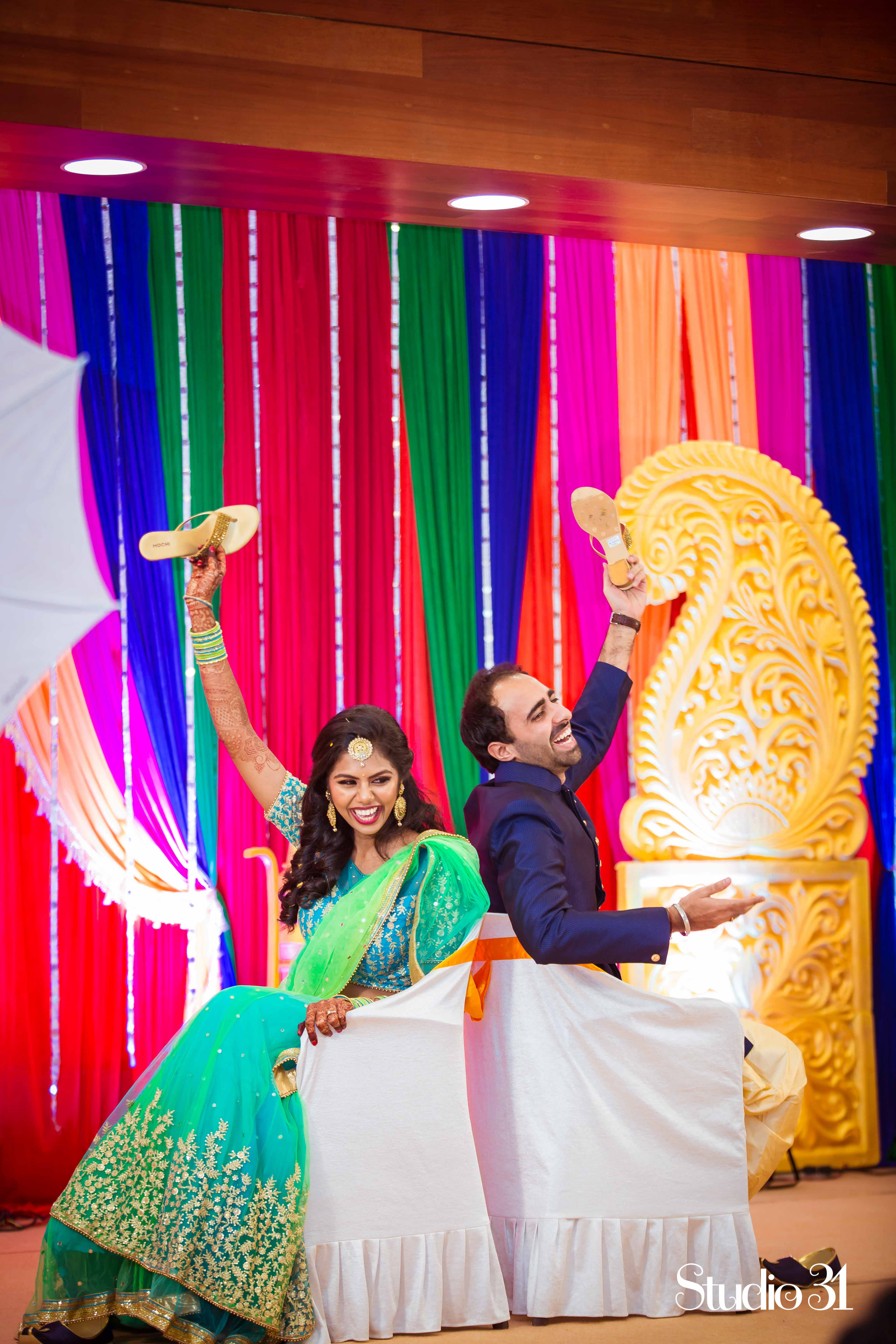 Now, moving onto the wedding ceremony, naturally it was a celebration of adorable smiles, undying love and promises of forever.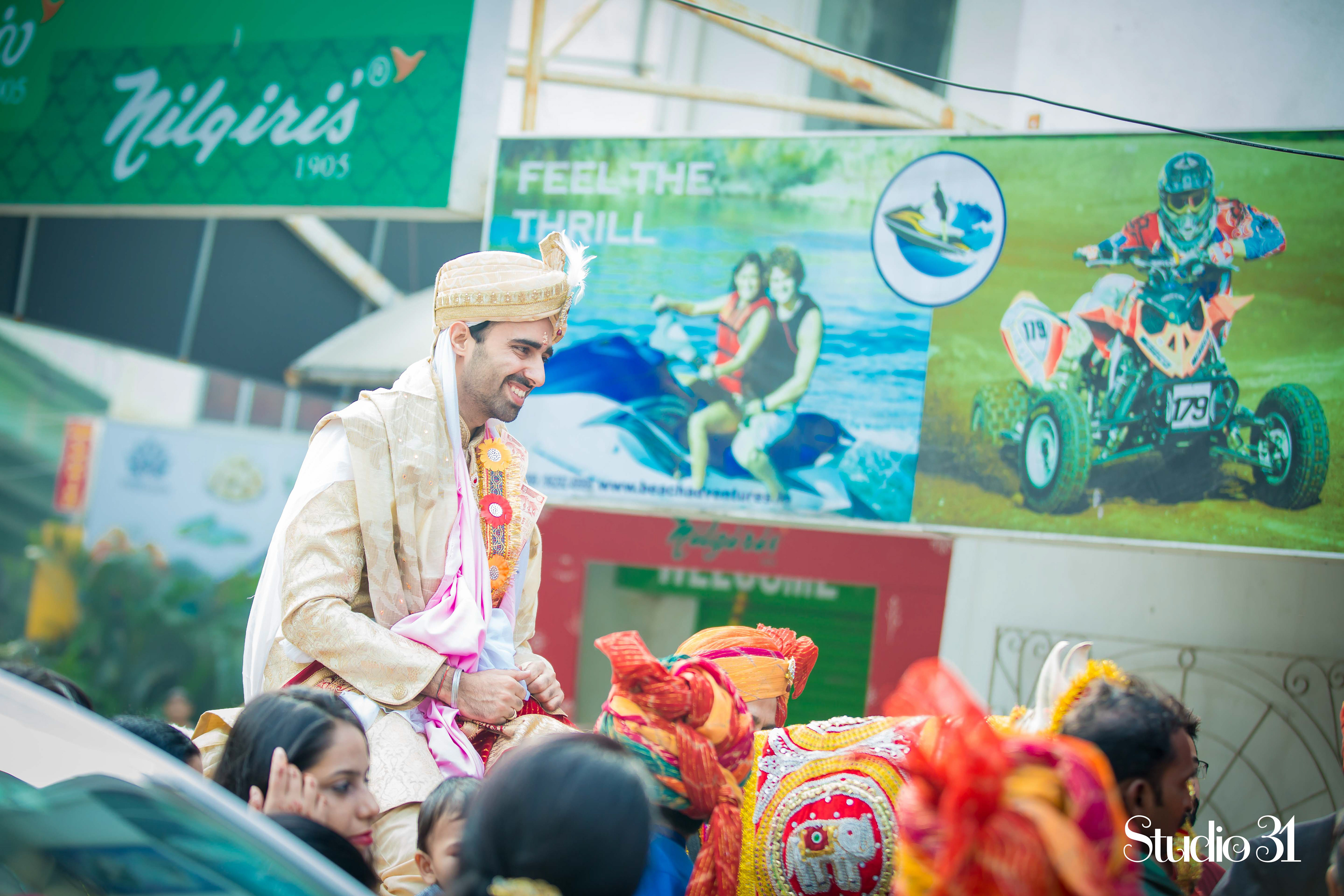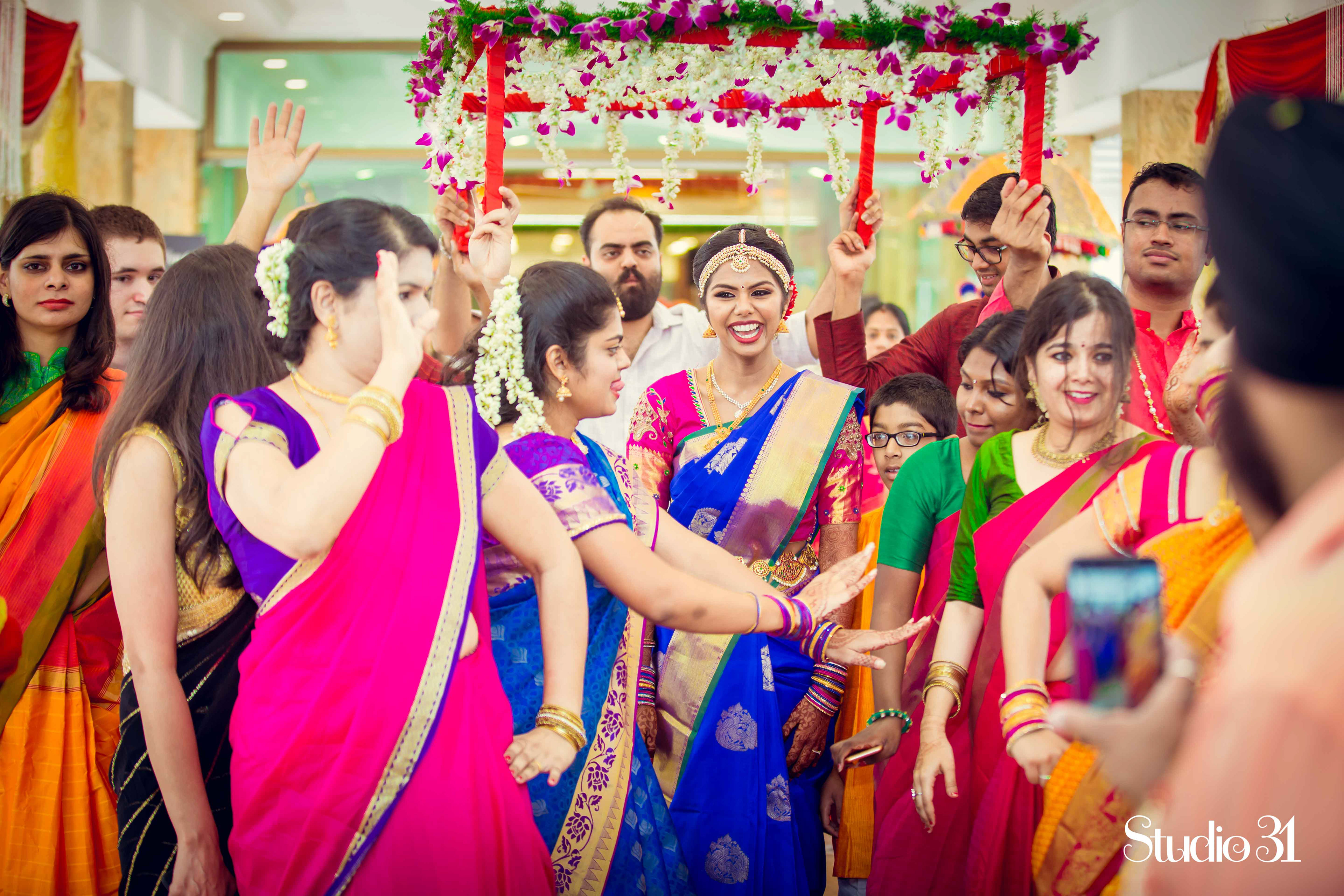 Their wedding was beautiful with a blend of two cultures. Shweta being from the Southern part of India and Vivek from the Northern part, the ceremony was mesmerising with vibrant colors, grand traditional sarees and lehengas, dhotis and turbans, melodious music in the background, and of course, the scrumptious food.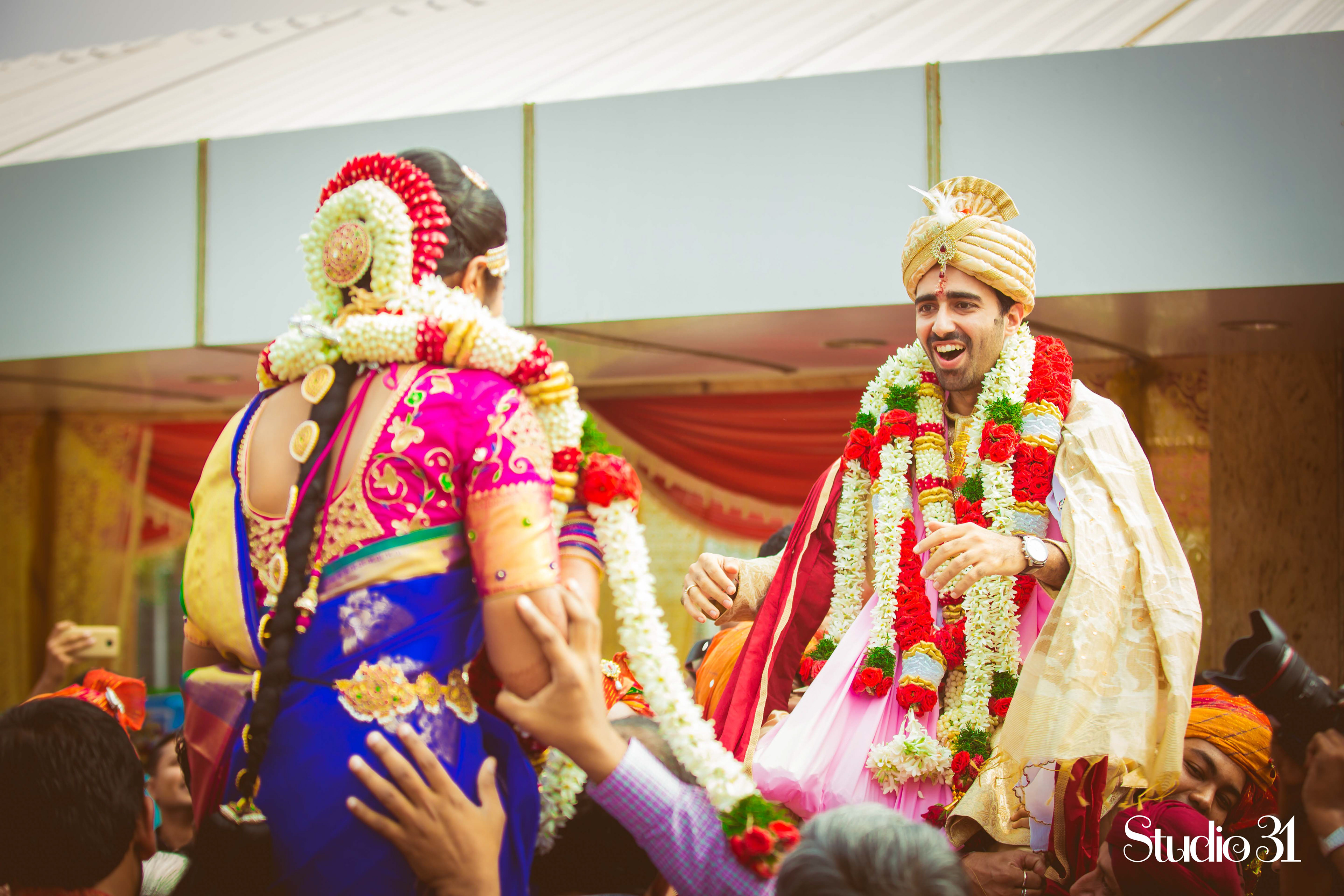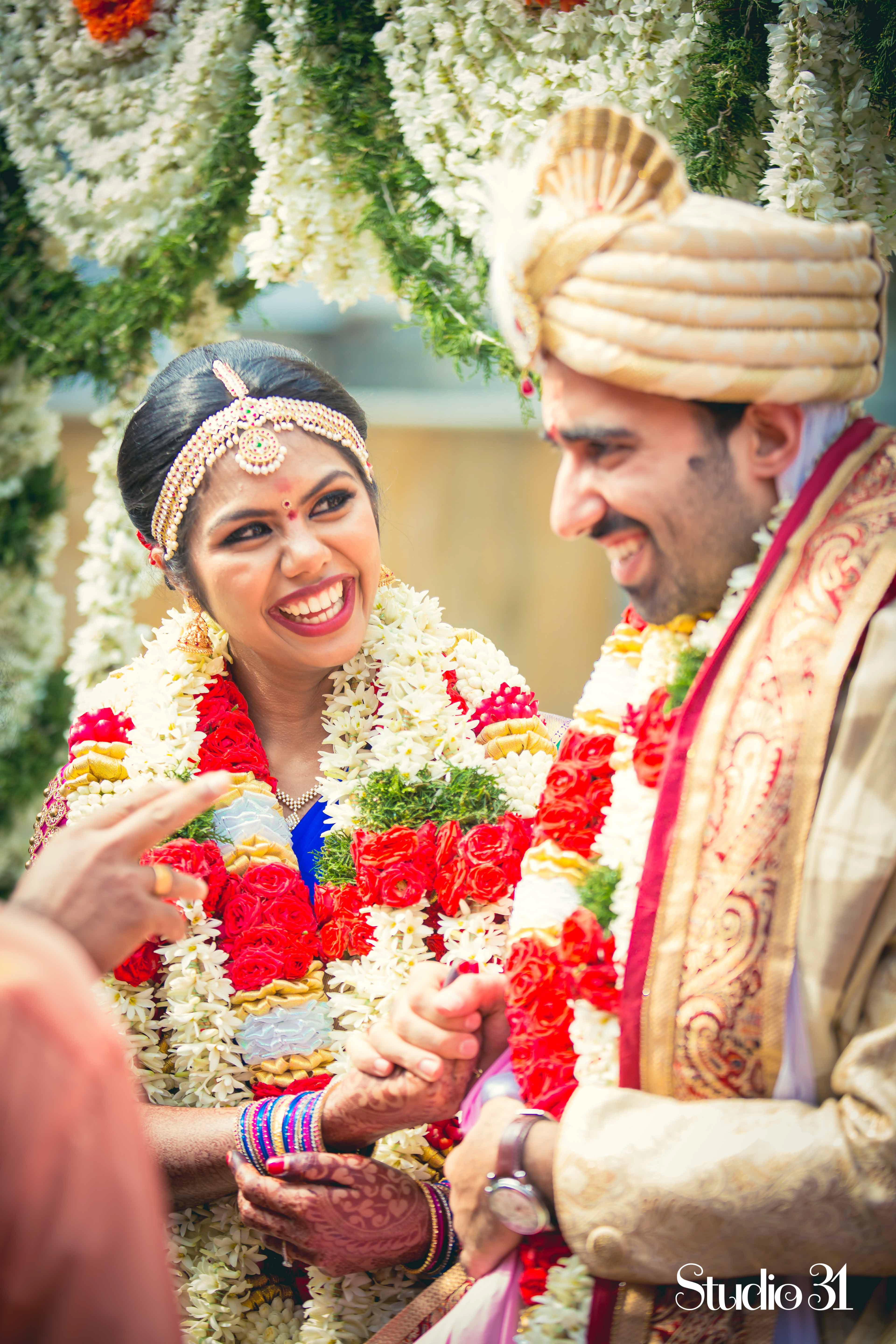 It was evident how during the wedding they had eyes for no one but each other. It's apparent that they are best friends who fell in love, a duo who knows everything about each other and braved years of long distance relationship. They've been each other's strength and pillars of support. They radiate hope that makes you believe that everyone can find a love like this too.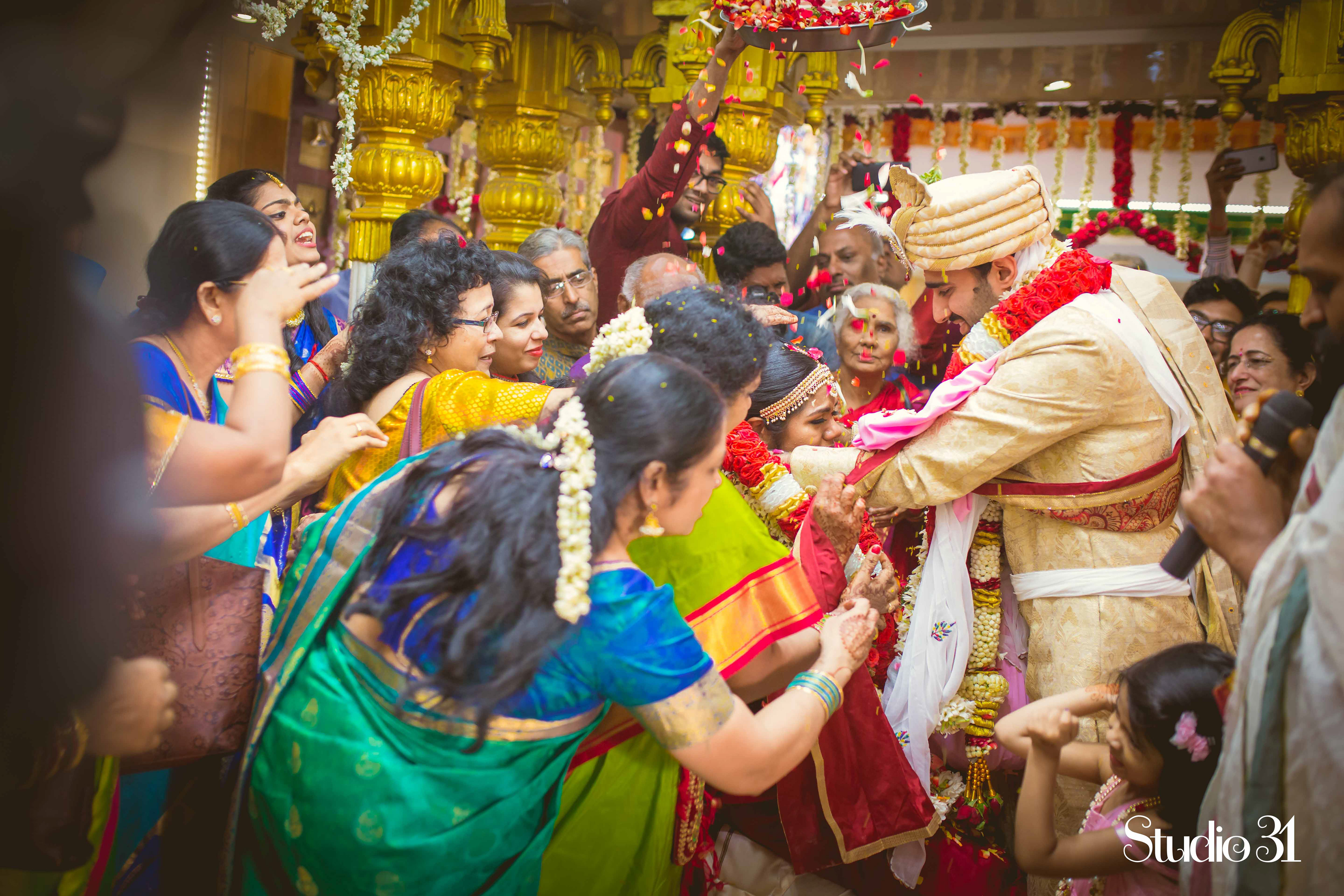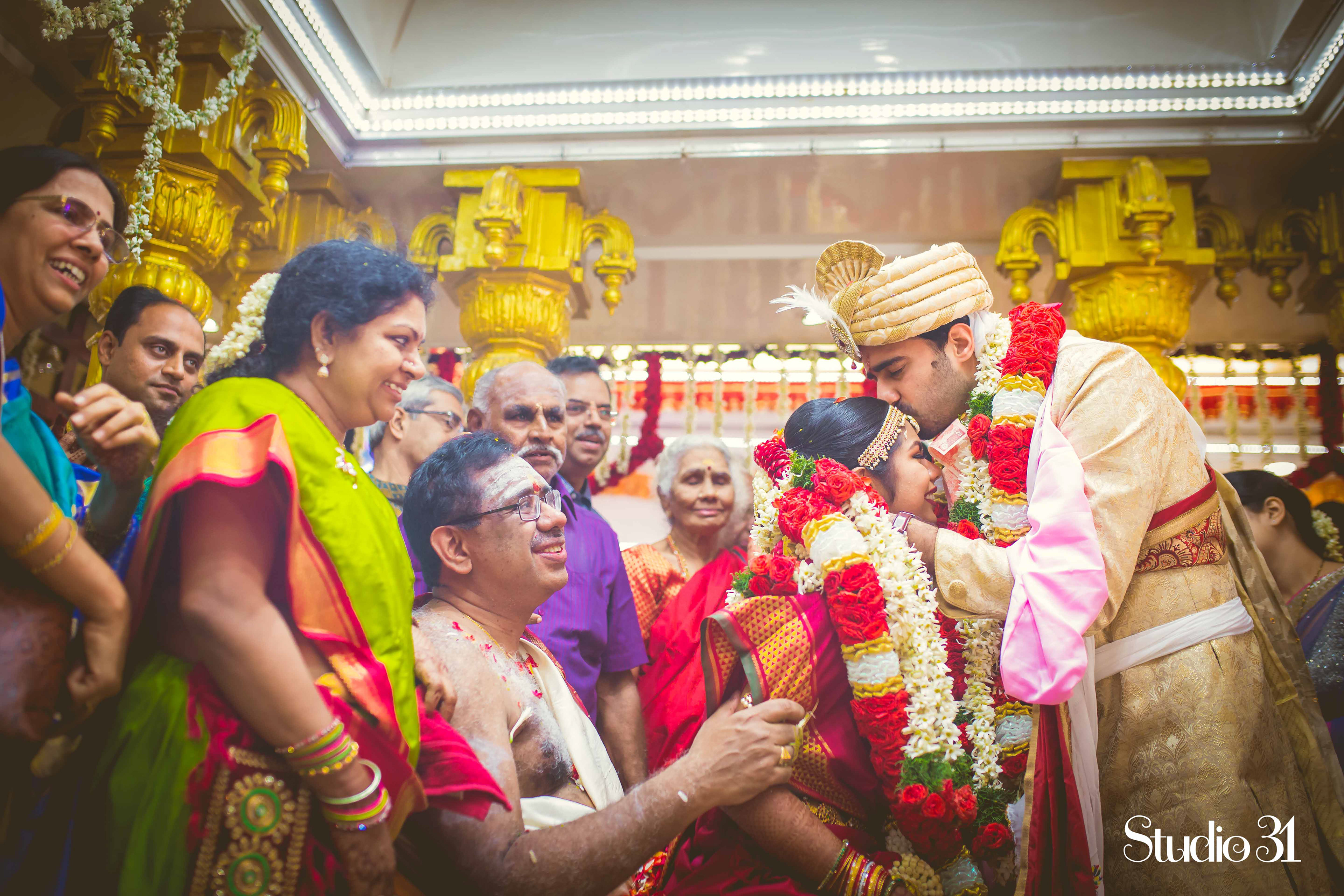 We strongly believe that the zeitgeist of this era will be defined by love stories like these and that is why we are unmistakably so in love with an art form that could create something that would outlive us.