FAQs - Weddings during COVID-19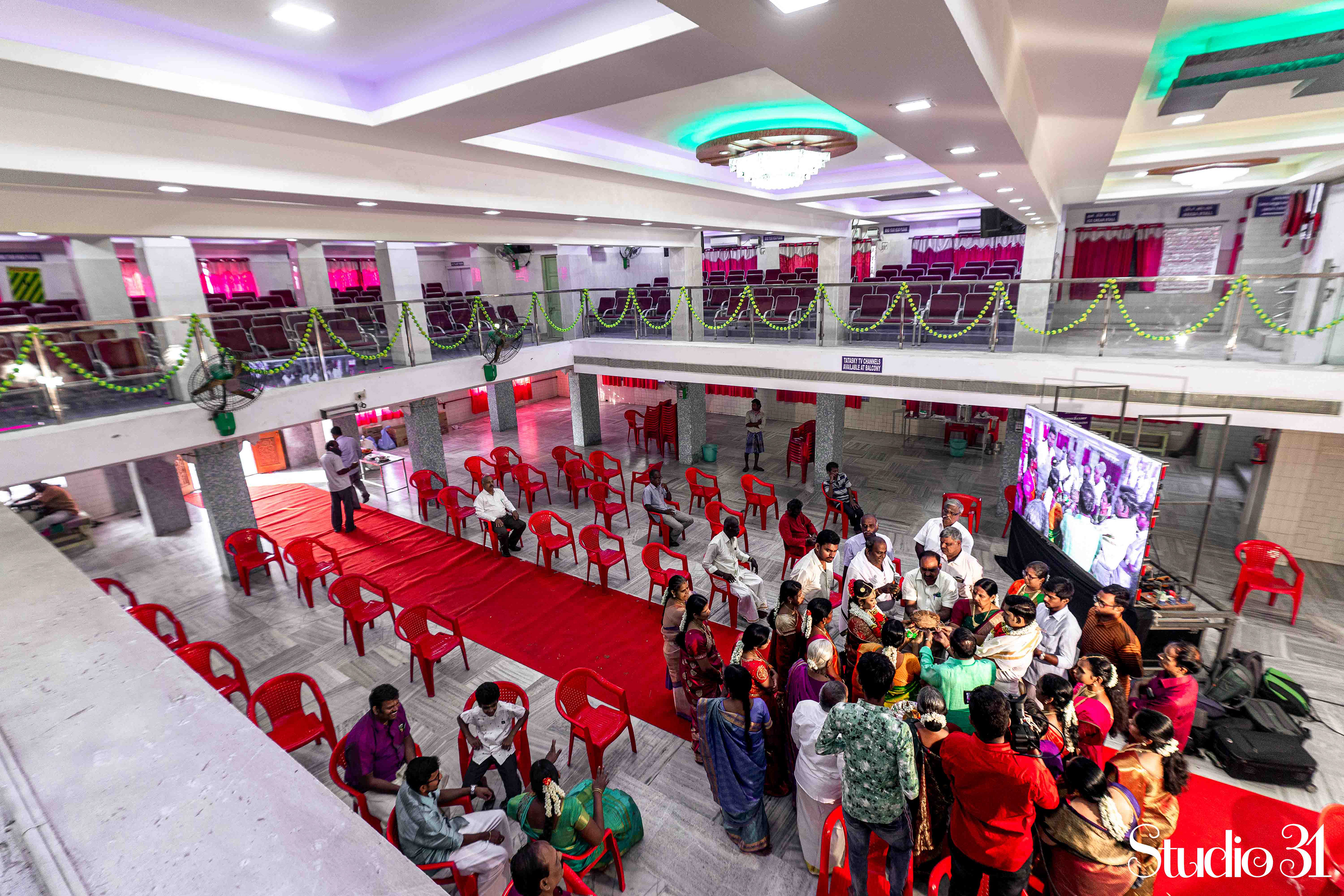 More than 95% of our clients who've already booked their wedding with us have rescheduled their event to a later date. 
However, we also understand that you may not be able to reschedule your wedding due to personal reasons. We've come up with some FAQs that may be useful for you to organise your wedding with minimal hassles.
1. Are there any guest limitations?
Yes. A maximum of 30 guests including the bride and groom will be permitted to organise and attend the wedding.
2. There is curfew everywhere. How can we travel to the wedding venue without hassles?
The Tamilnadu government will be issuing special passes for the public to travel for weddings. In some districts, a permission from the district collectorate is mandatory. ​​​​​​​
Also, you could get in touch with the Tamilnadu Police for availing special passes and enquiring more about this,
If your event is taking place outside Tamil Nadu, please refer to the government website of your state for similar information. 
3. How should I plan travel for the vendors? (Caterers, decorators, photographers, live streaming company etc.)
Regarding Studio 31, you'll have to make the following arrangements
    a. Private car pick-up and drop from all crew member homes (separate cars)
    b. Emergency passes for all of them to be got at-least 10 days prior to the event
    c. Fill the following declaration form
4. What are some best practices I should follow to organise the event smoothly?
a.
Plan well ahead of time and strictly adhere to government regulations and get passes, permission letters.
b.
Book cars / cabs/ drivers well in advance and have backup plans if they fail to turn-up.
c.
Ensure all guests including the bride and groom wear good quality N95 masks throughout the event.
d.
Do not encourage any sick people to attend the event. Use the power of technology and livestream your event.
e.
Take extra care to protect the elders attending the event
f.
Strictly adhere to WHO guidelines and practice social distancing during the event.
g. 
Serve plated meals rather than a buffet. 
h.
Place alcohol based sanitizers in all touch points across the venue. 
5. I'm planning to reschedule my wedding. What should I do?
With Studio 31, you can reschedule the wedding to a future date. There will not be any additional cost if the date falls within 365 days from the actual wedding date.
Regarding other vendors, please revisit the contract you signed with them and get in touch with them as soon as possible.
6. I'm planning to cancel my wedding. What should I do?
With Studio 31, we do not offer a refund for the events being cancelled from your end. However, you can transfer the order booked to your friend or relative and you can get the advance you paid to use reimbursed from them.
Regarding other vendors, please revisit the contract you signed with them and get in touch with them as soon as possible.
7. What would be ideal size of the photography team given all the restrictions on numbers?
The size of the team depends on what kind of coverage you're looking at. While we'd not want to miss any of the beautiful emotions on your big day, we'd recommend you to have at-least one crew member from each service ; candid photography, candid film, traditional photography & traditional film. 

However, executing this is subject to you informing us this at-least 3-4 weeks in prior and only if all the government regulations are followed.

8. Can  Live webcasting service be arranged for the guests to tune in, if so what are the additional set up/ persons required?
Yes, an additional setup would be required. We could arrange that for you if we're given a 3-4 week notice. There would be 2 members for the same.

9. How do we know the visiting crew is not a potential carrier, what is the assurance provided, since we do not want to take any risk.

We're taking all the precautions from our side and we've been following WHO and the government's guidelines for our on-ground staff / crew members who will be capturing your event. 
This is the reason why we ask you to give us a 3-4 week notice regarding your event. Once you give us the final confirmation, our team ensures that the assigned crew members are in quarantine until the date of your event and medical check-ups are done to ensure they are all healthy.
Watch this space for more updates