Finding your soulmate and marrying them is a tale as old as time - a tale that we are told all throughout our lives. Keerthana and Shashank are living one such tale. And stories this real, remind us of the unparalleled possibility that fairy tales do come true and deserve to be re-told. This story that is so endearing, that it took me back to my childhood house where my mother would read those tales to me.
Much to my delight, they say that when you meet your soulmate, you just know. There isn't a light switching on at the top of your head or bells going off inside your mind. But there's something indefinable that makes you realise that you have found the one. Keerthana and Shashank felt the jolt when they saw each other for the very first time and the rest is, as they say, history.
The duo married each other in a gorgeous Hindu Konkani wedding and it was a sight. The event began with the Ghade Udda - a ritual specific for the bride to fill a pot with water, followed by Udida Mahurat which is basically a ritual where the bride and the groom grind the udidu (the black gram) using a stone grinder. Udidu - the black gram- is a staple for Konkanis and is also considered auspicious for a lot of occasions.
​​​​​​​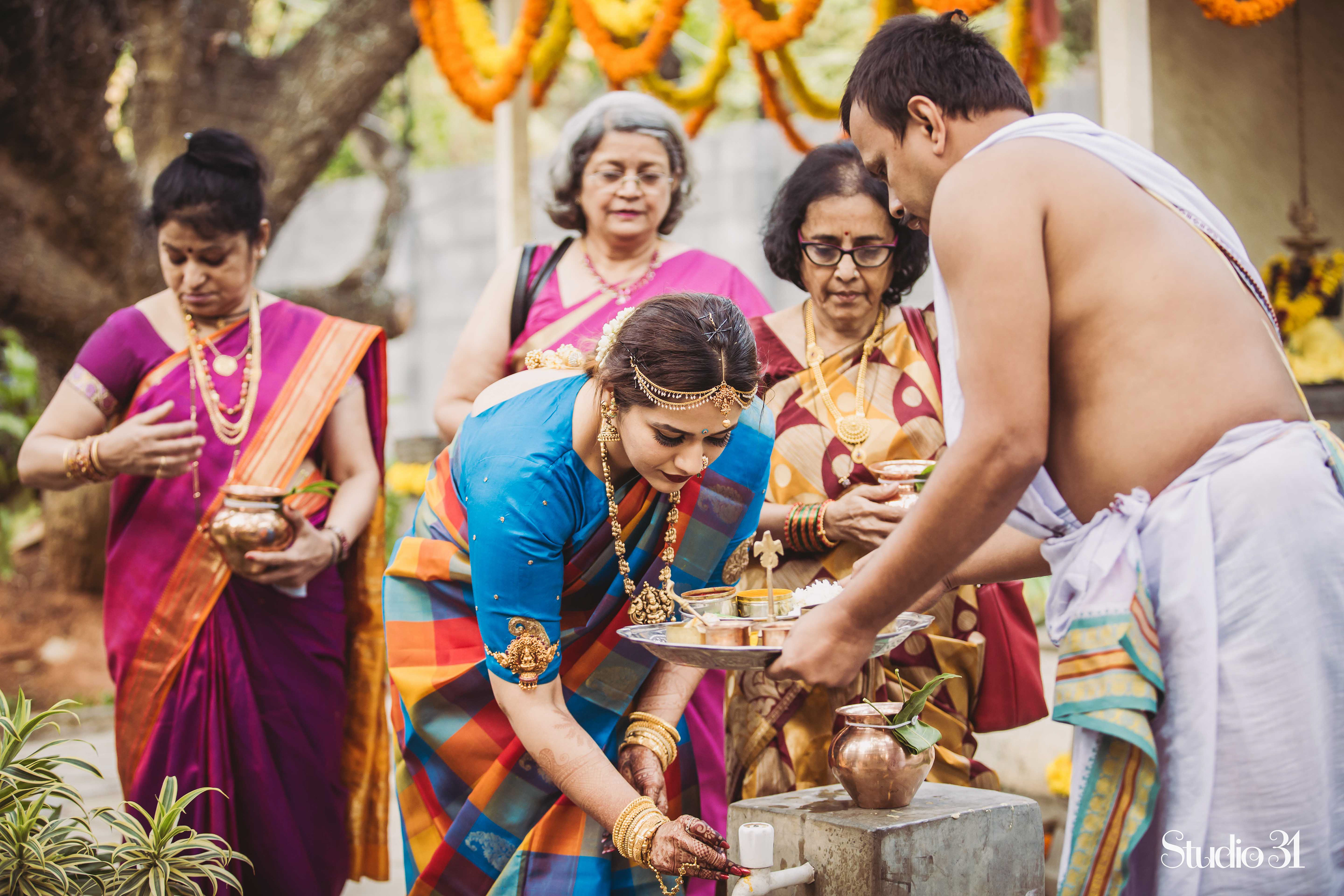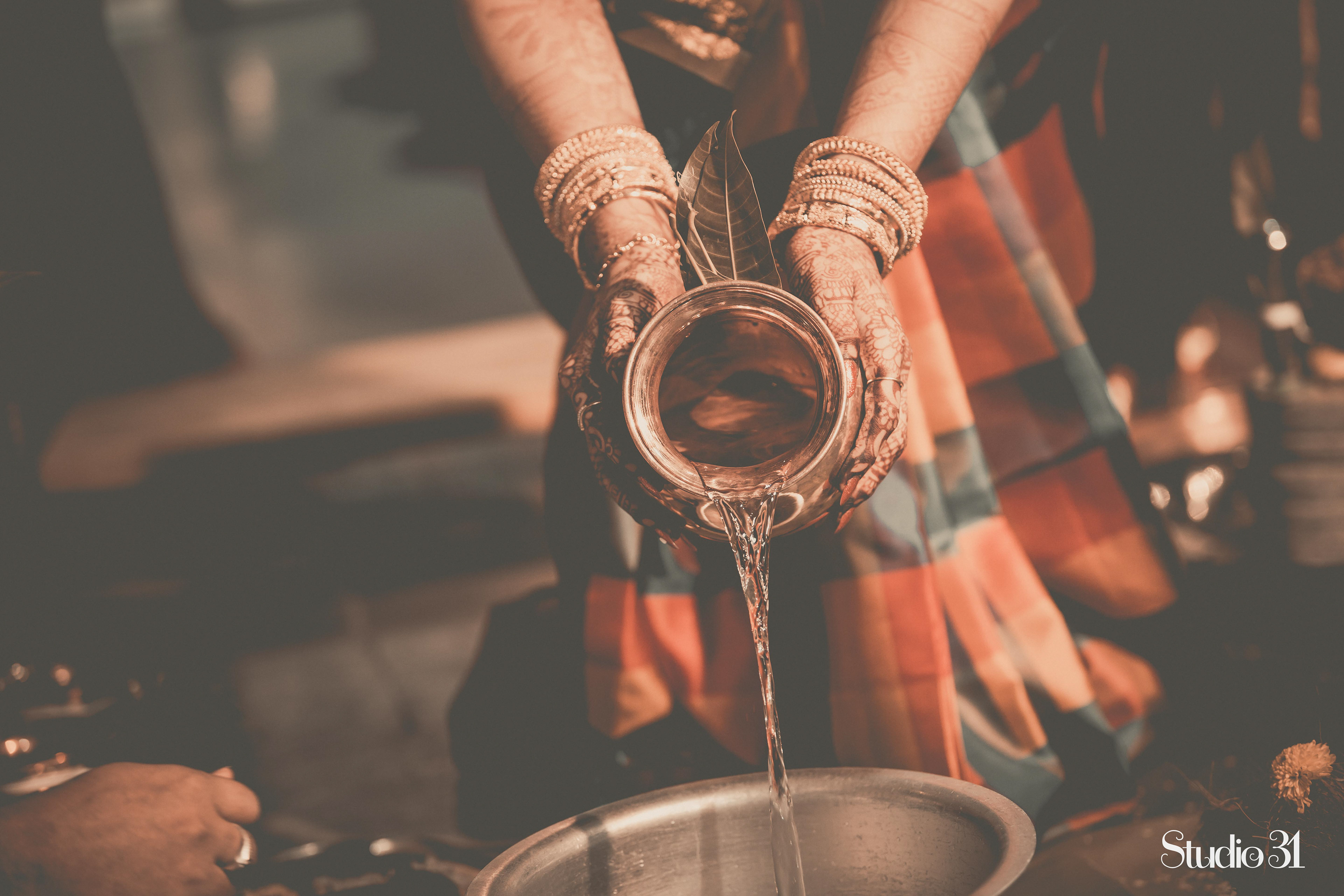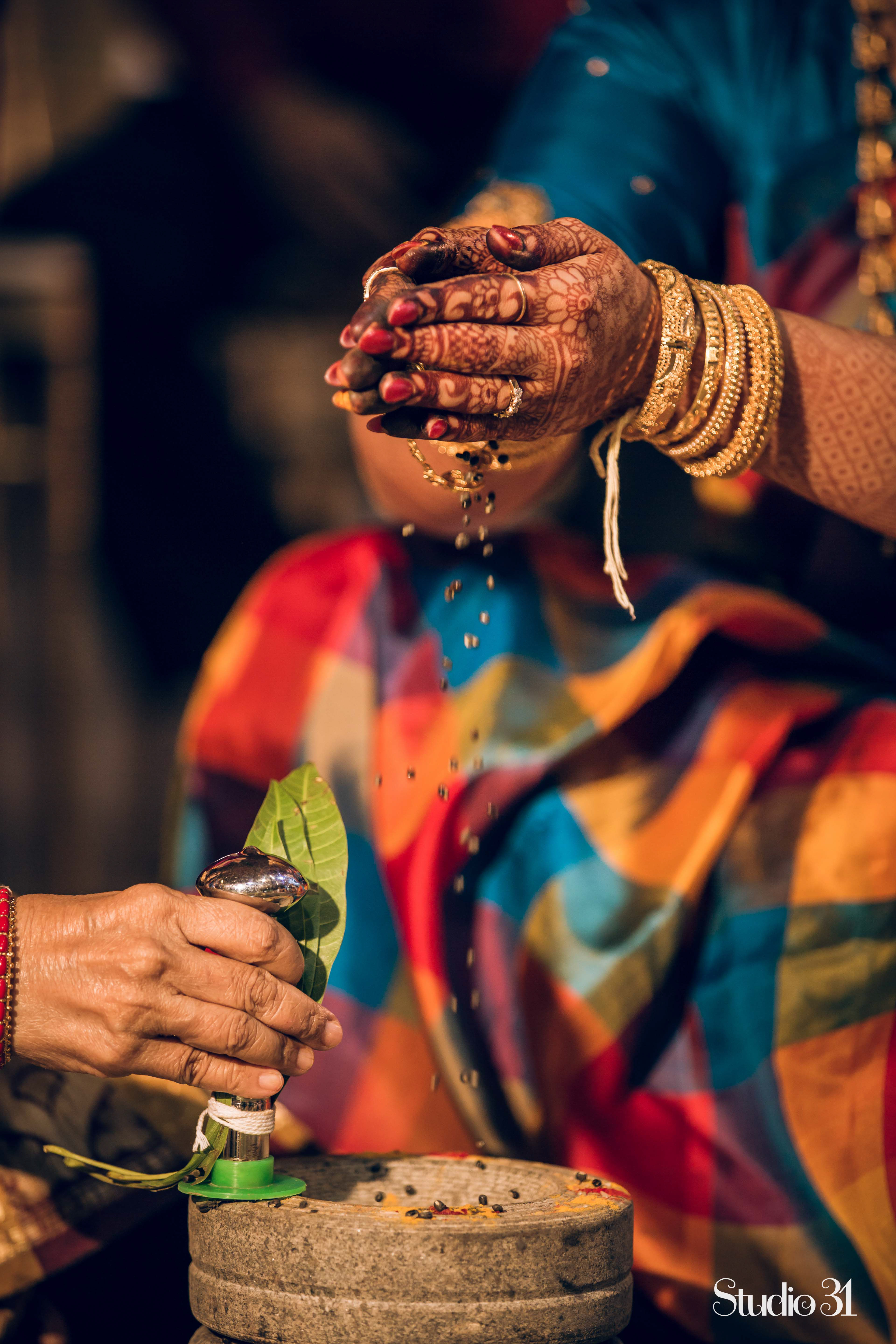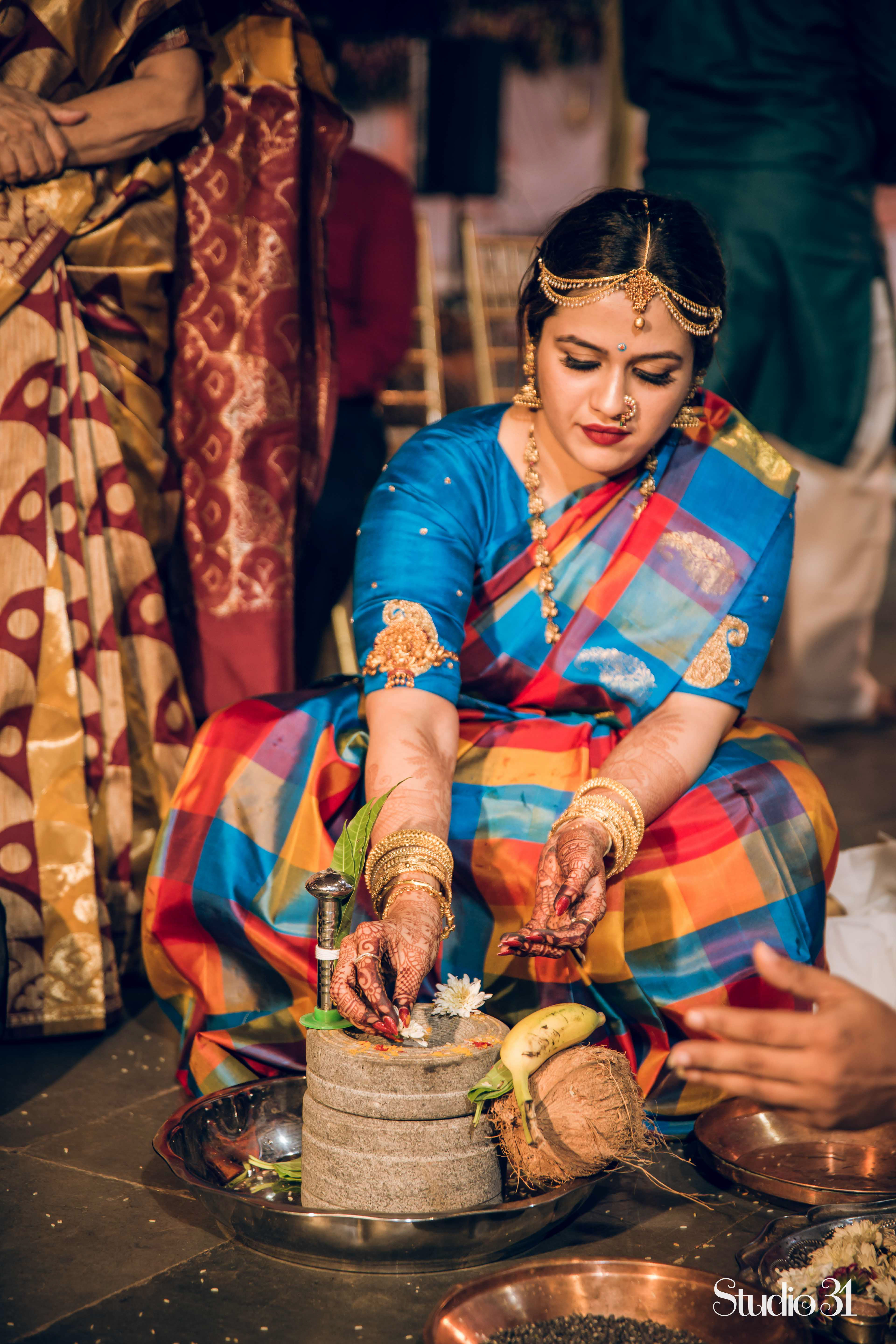 Here's to some fun parts that are a usual in almost every Hindu wedding - Konkani wedding have the groom pretend to tire from the day long rituals and start for Kashi to lead a life of solitude. Here, Shashank needed almost next to no persuasion from his soon-to-be father-in-law to stay, which was incredibly cute to witness.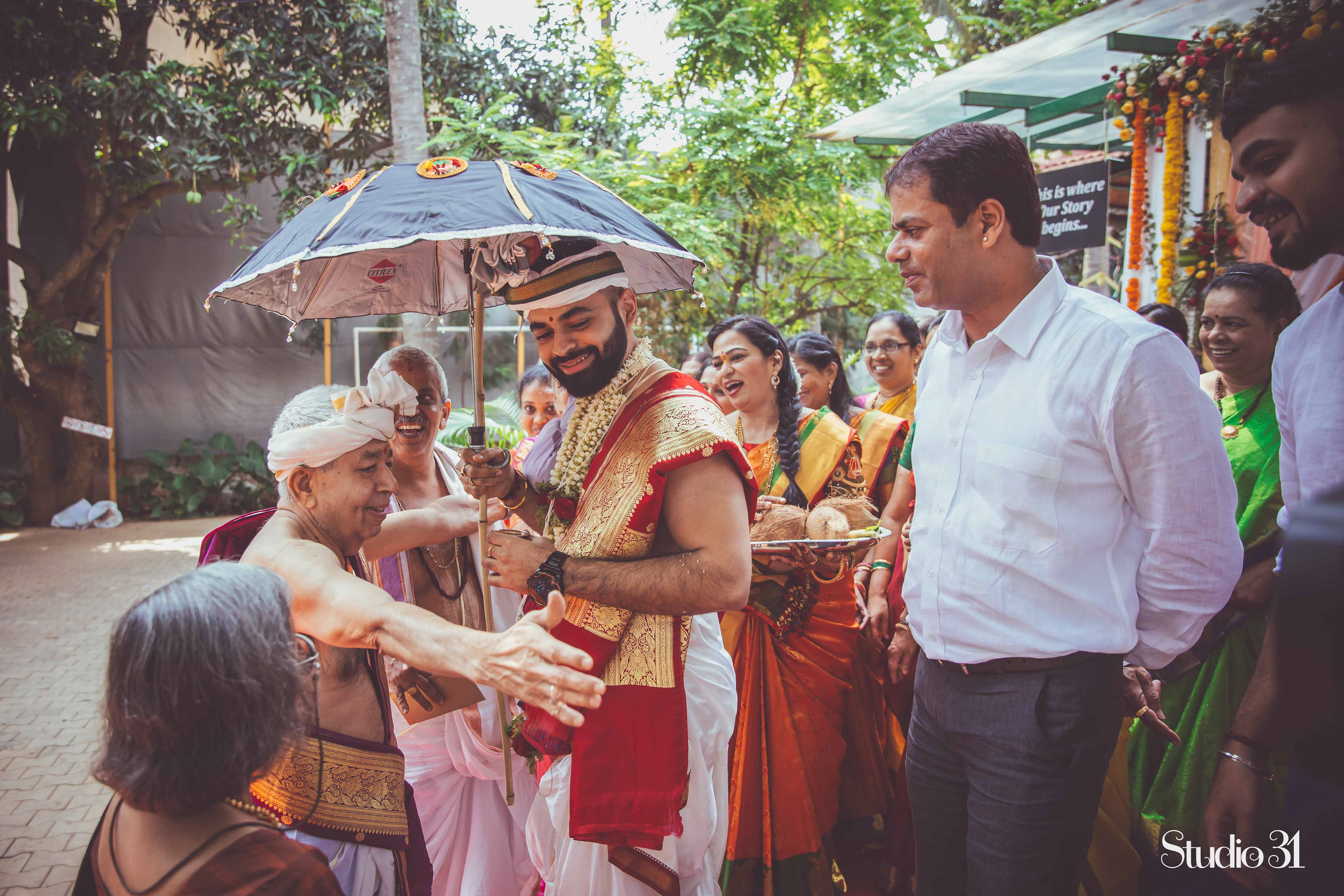 The duo went on to change into their stunning wedding attire and re-enter the hall. They couldn't have looked more like a match made in heaven. Shashank could barely look away from Keertana and Keertana, from her beau.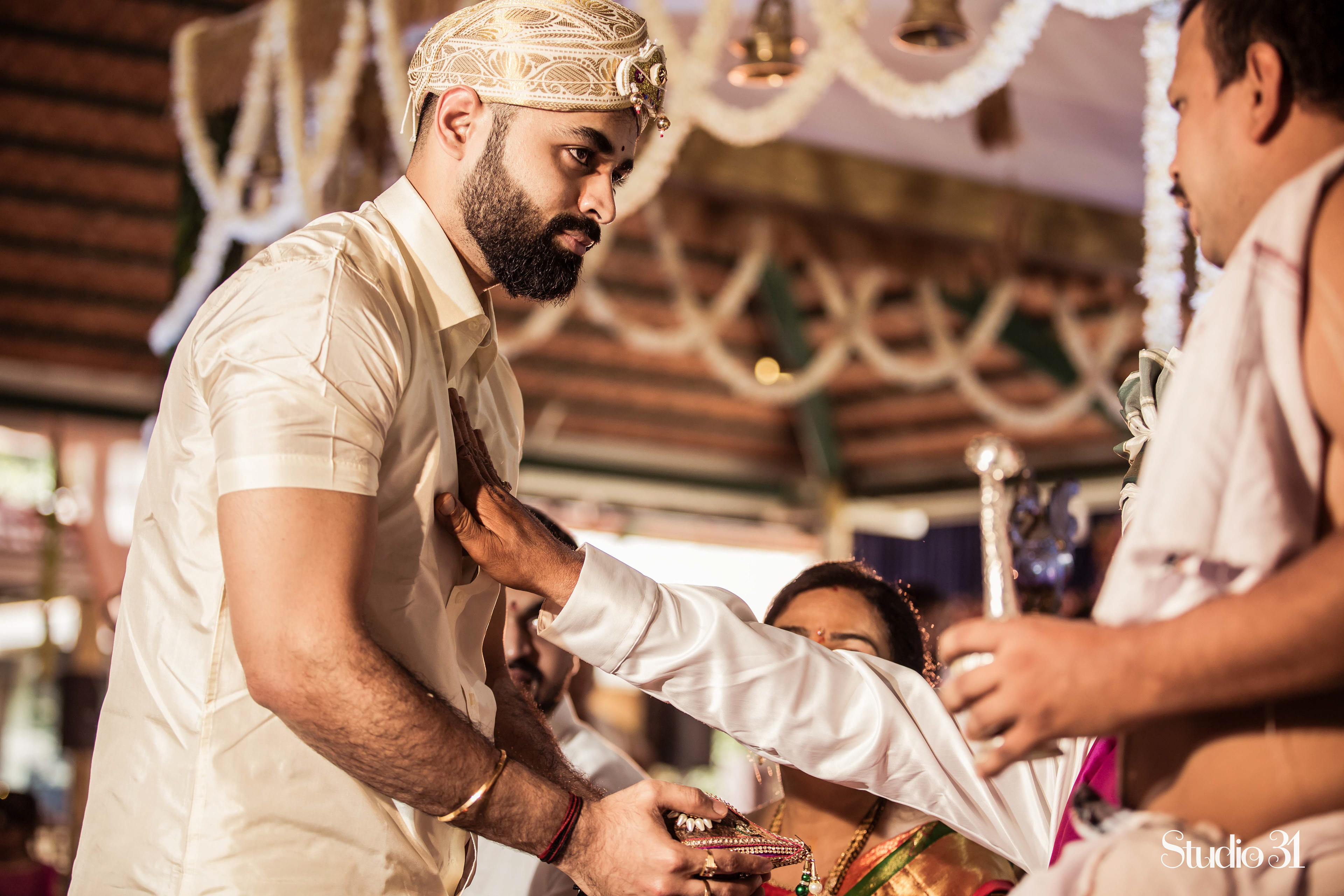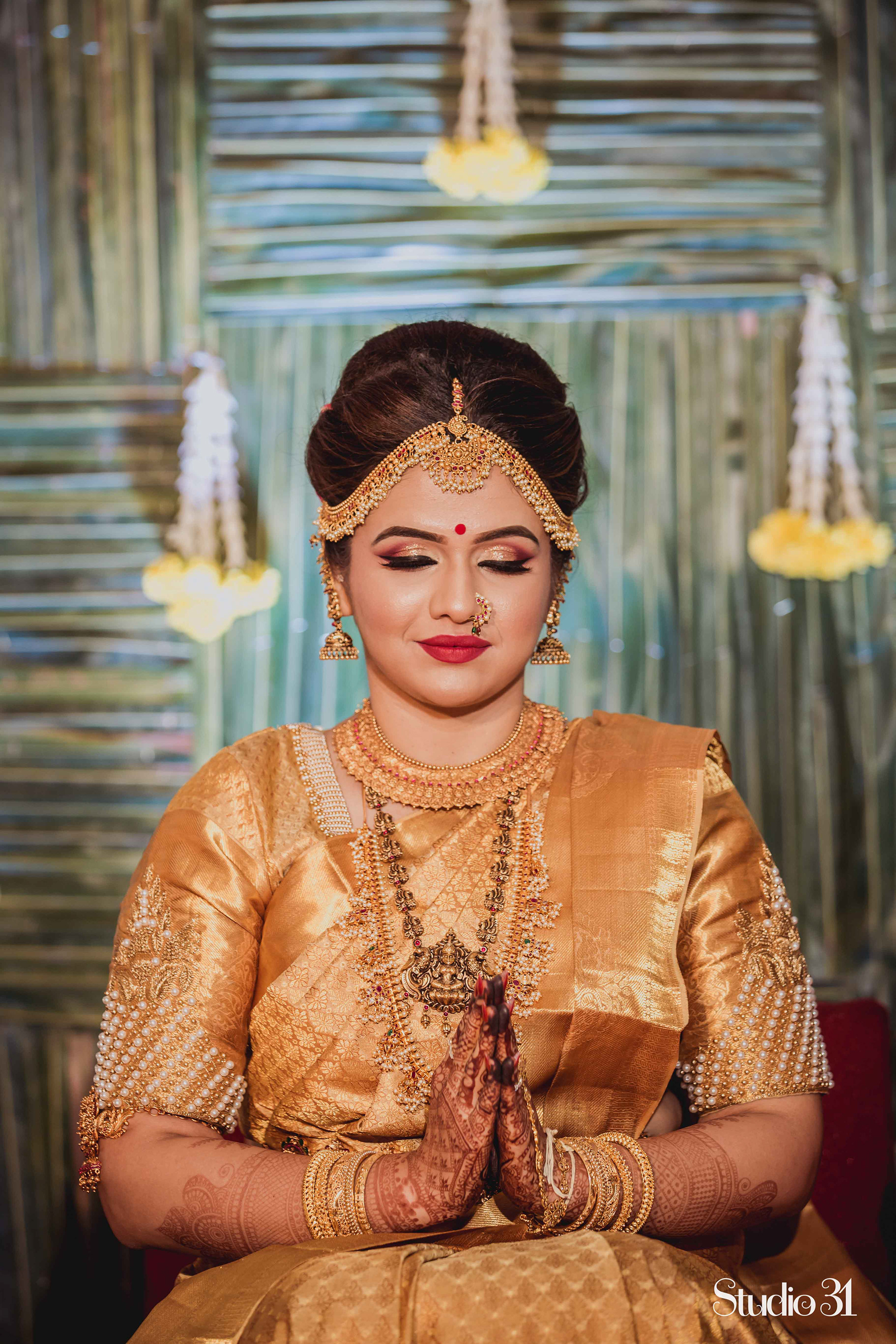 The bride arrived in style - Keertana was carried by her relatives to the stage in a beautiful carriage.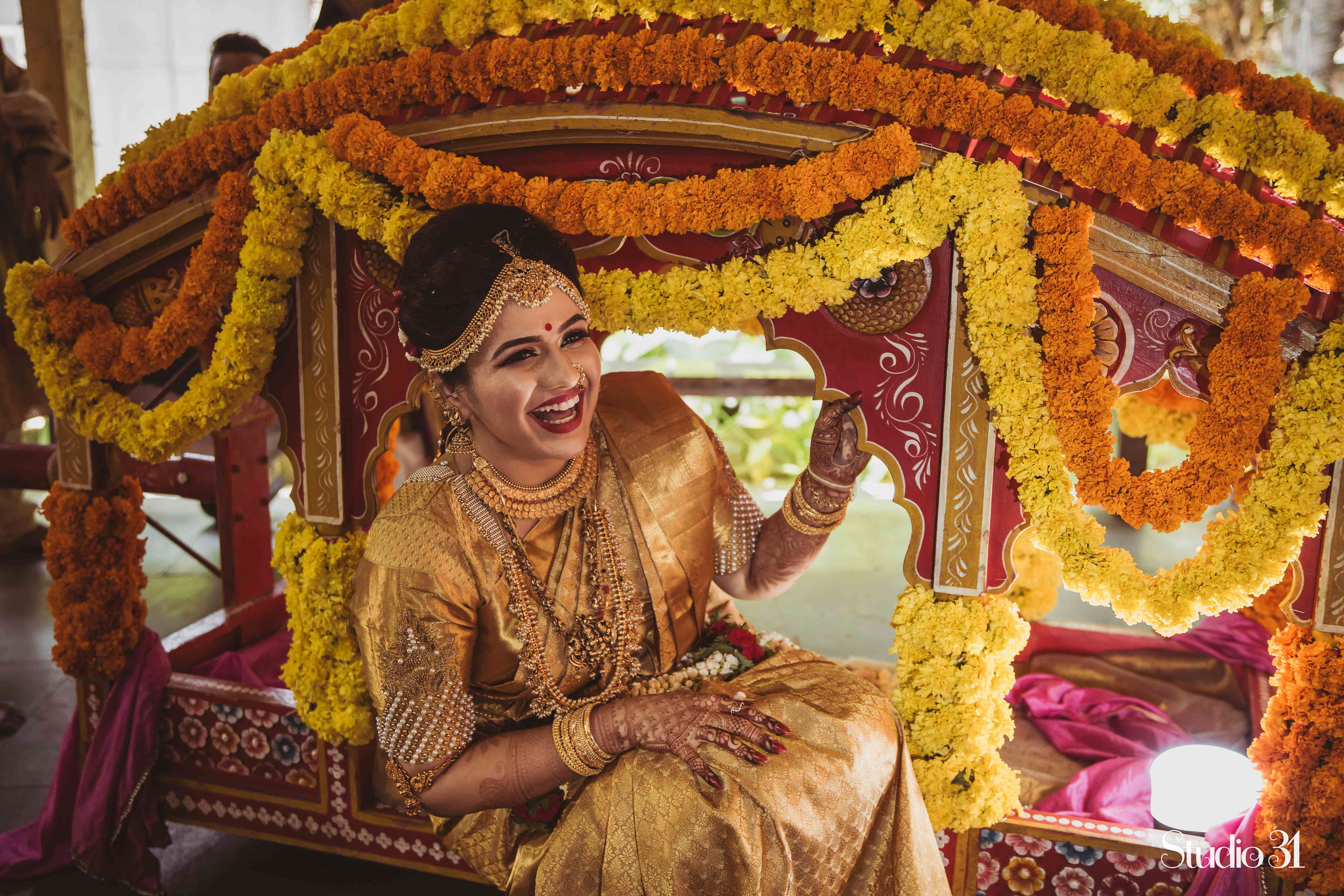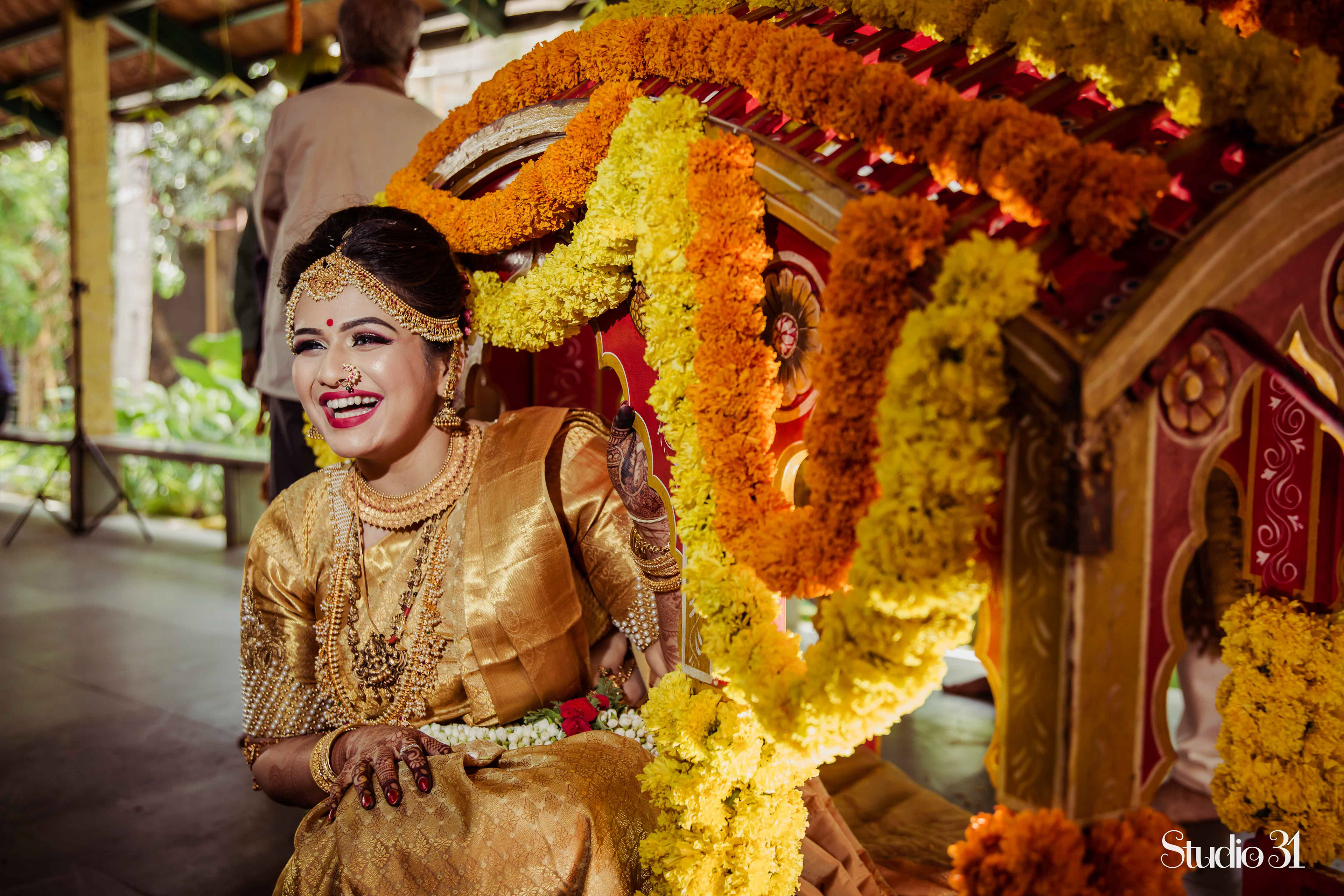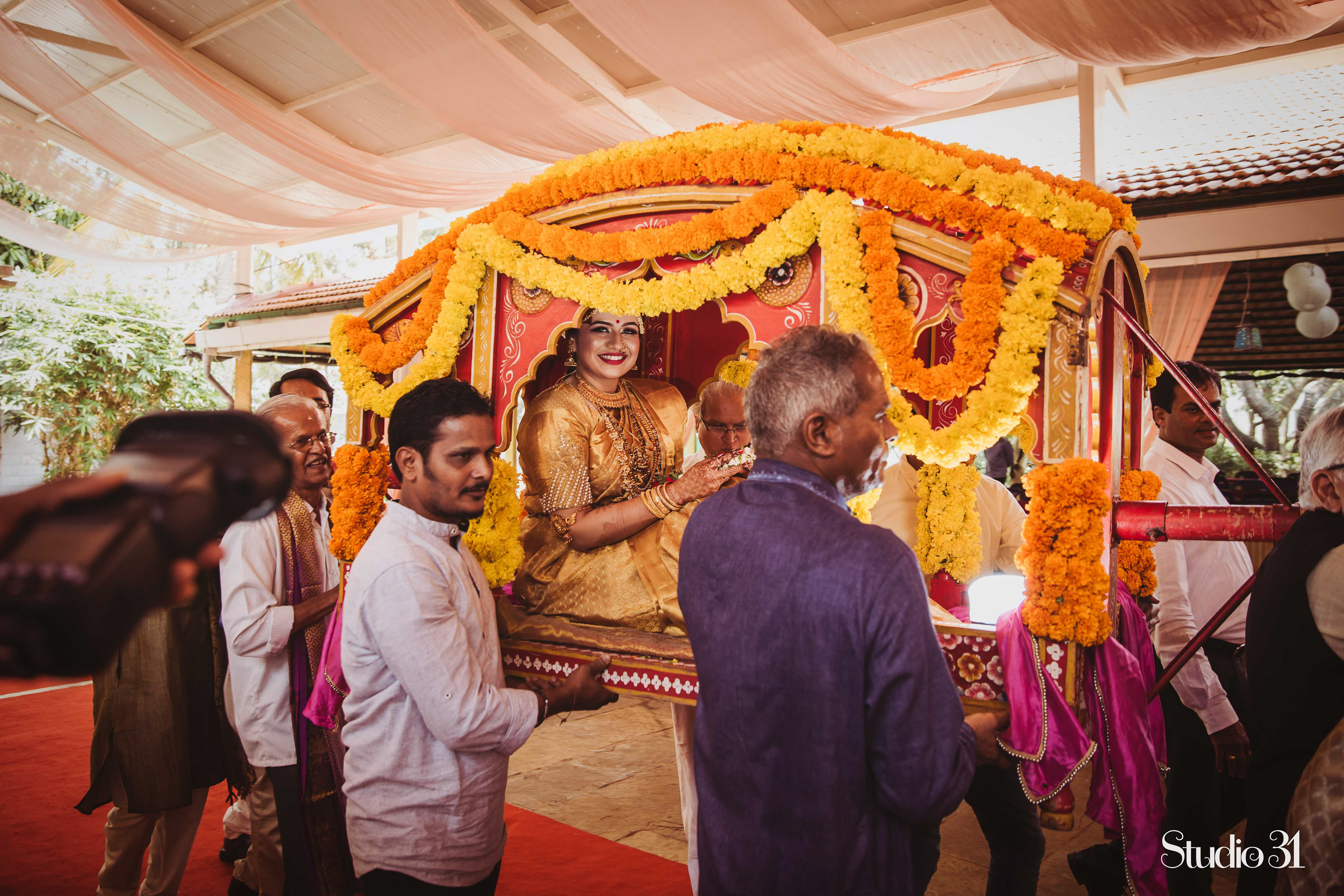 Once they enter the hall, the bride and the groom are separated by a piece of cloth until the priests are done with the spiritual chants. Once the cloth is lowered down, Keertana and Shashank exchanged garlands.
This is where we move to one of the most beloved and emotional ritual - the Kanyadaan. Keertana's father places her hand on Shashank's to symbolise the giving away of his daughter.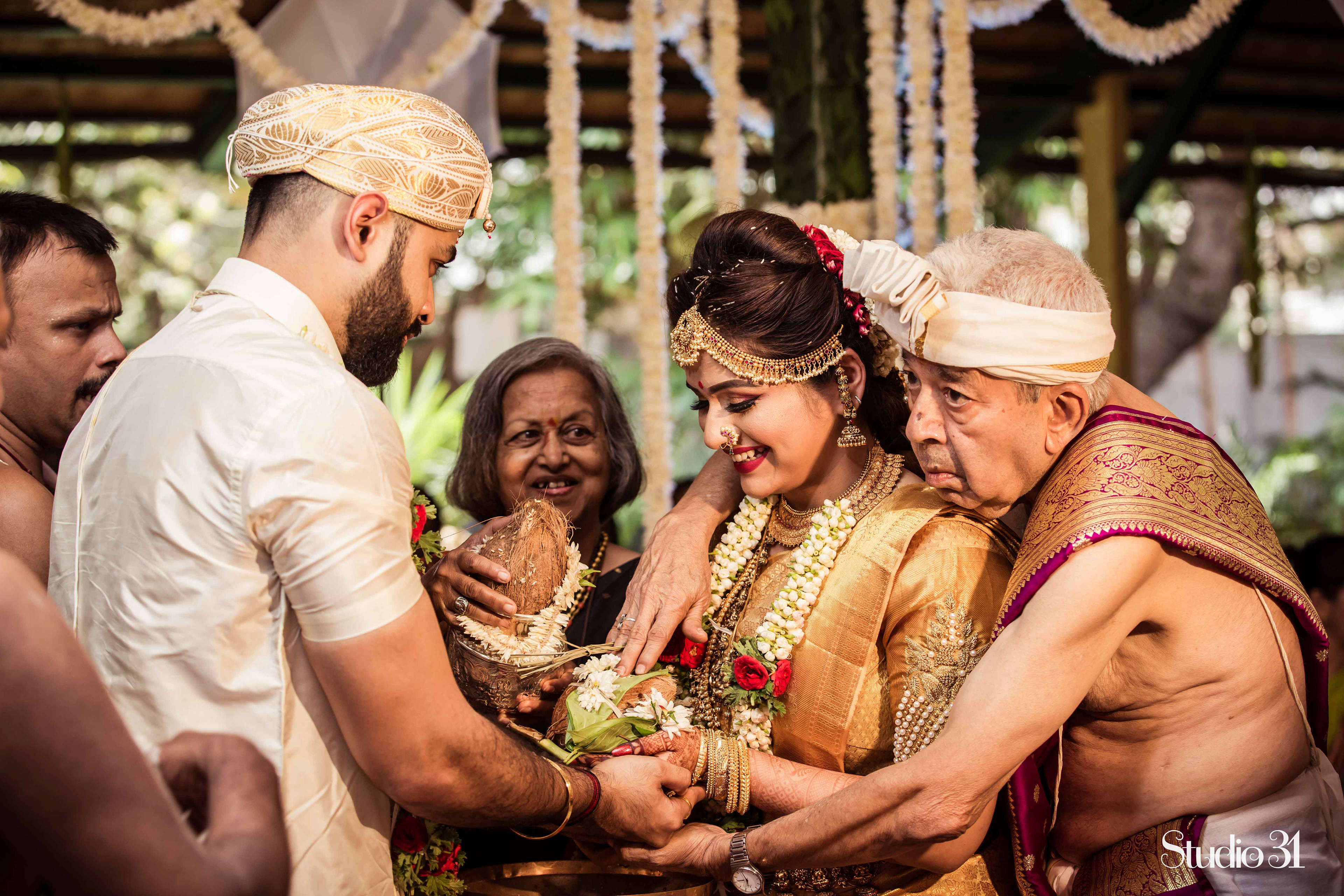 After hours of fulfilling rituals, the duo finally sat down together. They kept stealing glances at each other with Shashank looking almost disarmed by Keertana's magical smile.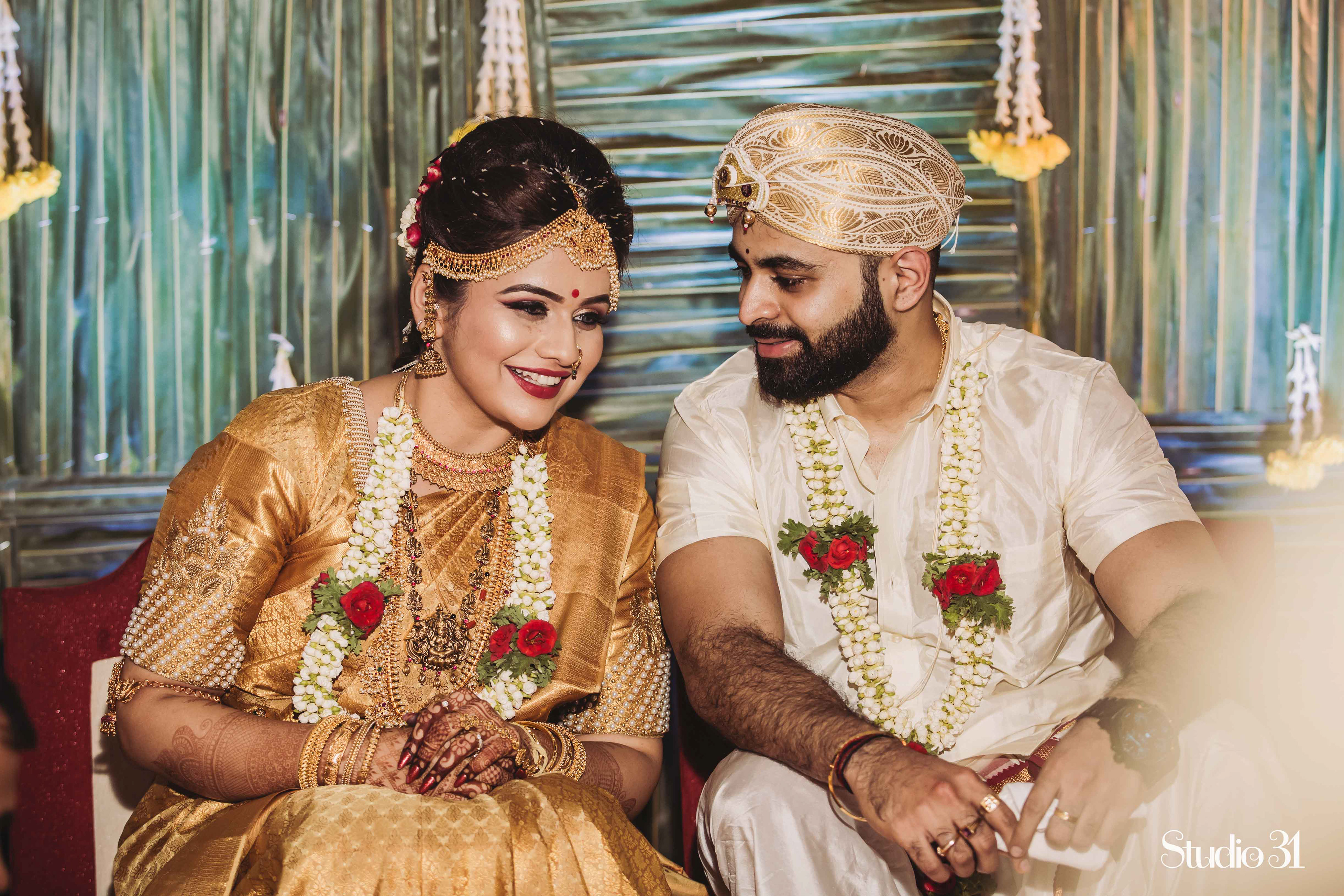 Finally, Shashank tied the mangalsutra - a string of corals and gold - symbolising their union. I still cannot get over how adorable both of them looked throughout the wedding.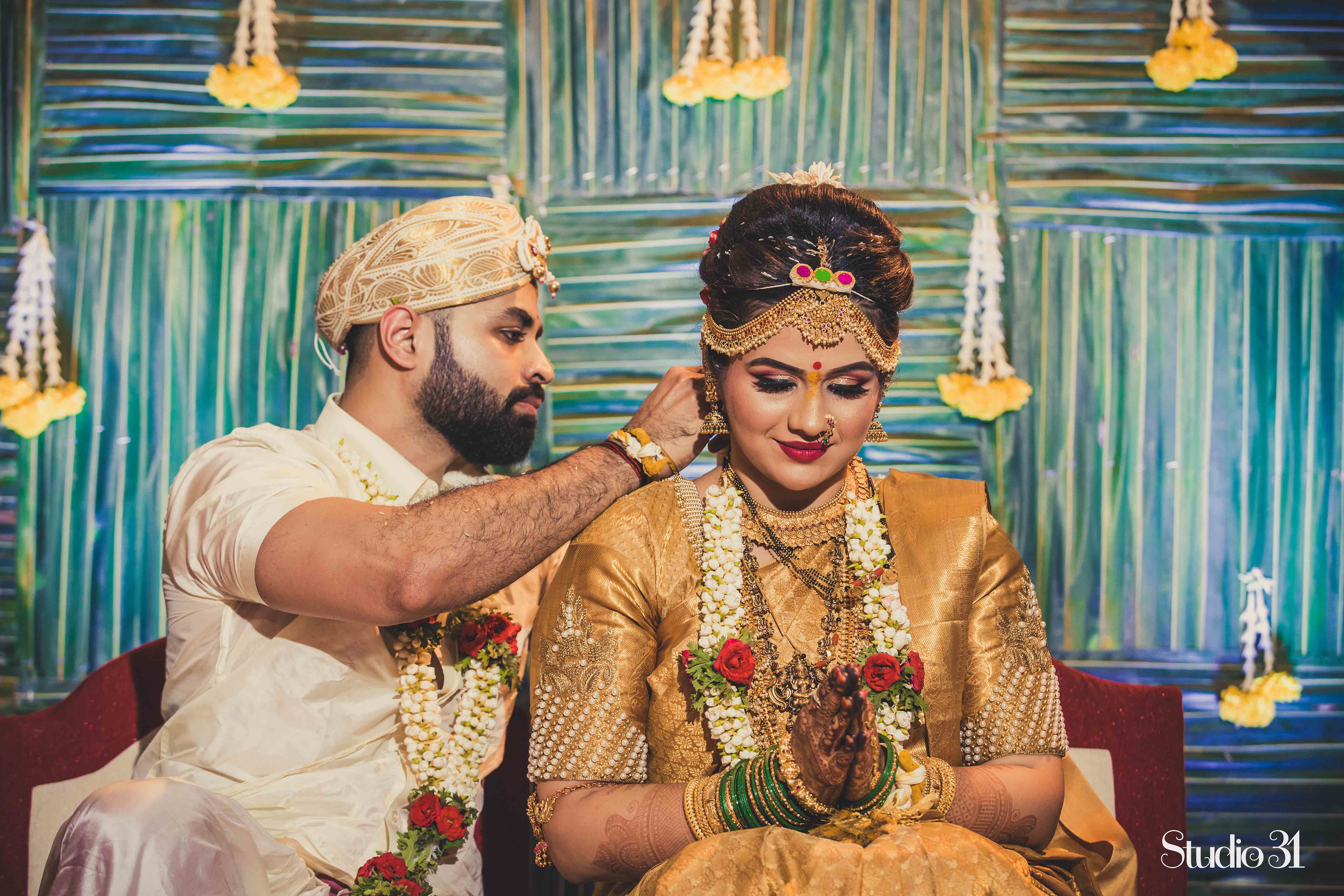 All in all, the wedding was a gorgeous affair. Keerthana and Shashank looked fantastic in their royal attire and seemed smitten with each other. And I absolutely loved listening to their fairy-tale and writing about it.
Venue : Balan Farm Convention Center.
Makeup and Hair : Kinjal Mehta.