Shots you shouldn't miss at your wedding | Studio 31
"Art is all about the detail" — a quote that is true to life as much as it is to the success of a wedding photographer. Let's have a look at some of the important shots that a bride/groom should not miss on their big day!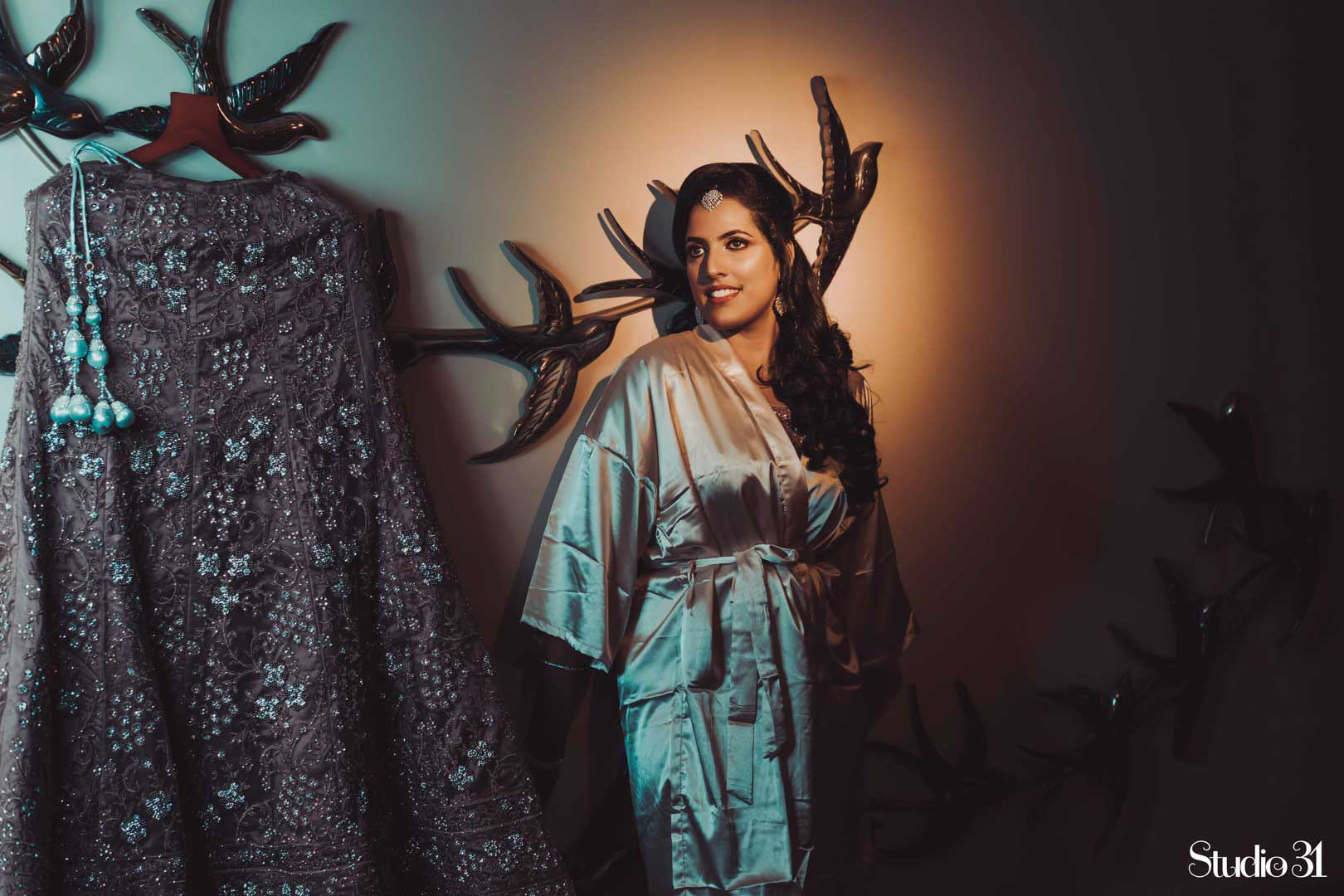 To be honest, there are certain elements that we often fail to notice on a wedding day. No matter how chaotic the day is, making time to capture the little details is often the professional touch a photographer brings. Details make each wedding different and unique as every detail narrates the story of the time and effort taken right from selecting jewellery, decors, accessories, and much more. When it comes to images captured on your wedding day, couples have an idea of the type of shots they want to have in their wedding album. All of these elements have helped to make your day special, so it's important to have them featured on your wedding album. While having a look back at your wedding after a few years, you will thoroughly enjoy the tiniest of details that were captured and preserved. So let's walk through some of the shots that you shouldn't miss having at your wedding,
We know how painstakingly brides find the perfect wedding outfit that defines everything that they had dreamt of for their big day. How can it not deserve its own spotlight? Whether it's a spectacular lehenga, a dazzling saree, or a pristine gown, these have to be left to the photographer's care for some time. And let's not forget to take a picture of the show-stealer. The bride herself! Some casual portraits before the bride slides into her lovely wedding outfit brings in more fun. The bride can keep it casual by wearing a customized embroidered robe or wear a pair of jeans that allows the photographer to click a few snaps that the bride would cherish forever.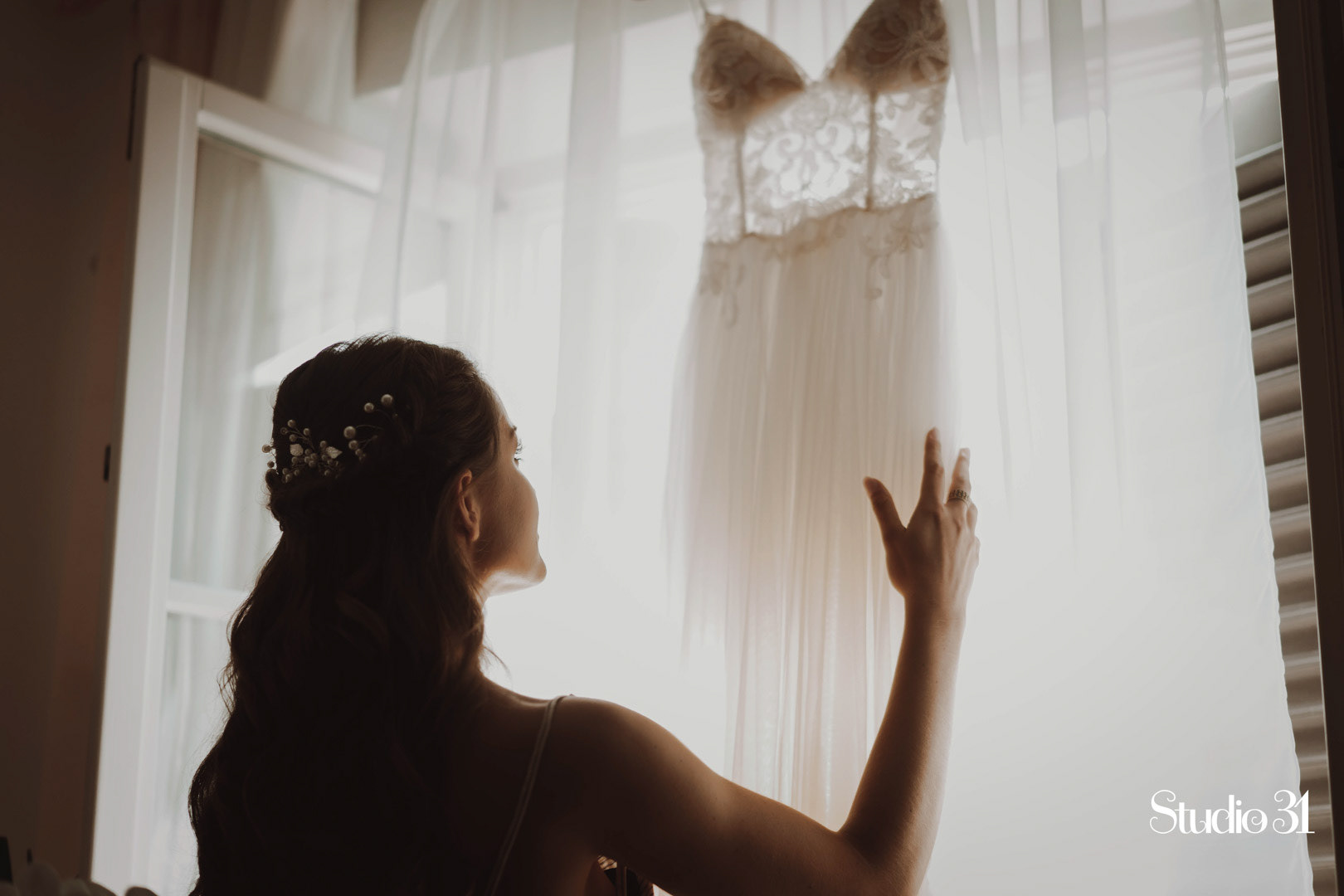 2. The Getting Ready Moments
One of the most interesting elements to shoot at Indian weddings is the bride's getting ready shots. There is some magic created when we watch a lovely girl transform into a beautiful bride. The importance of capturing such transformations remains overshadowed by the other events and rituals of an Indian Wedding. Encouraging your photographers to capture this beautiful moment for you that will hold a special place in your heart.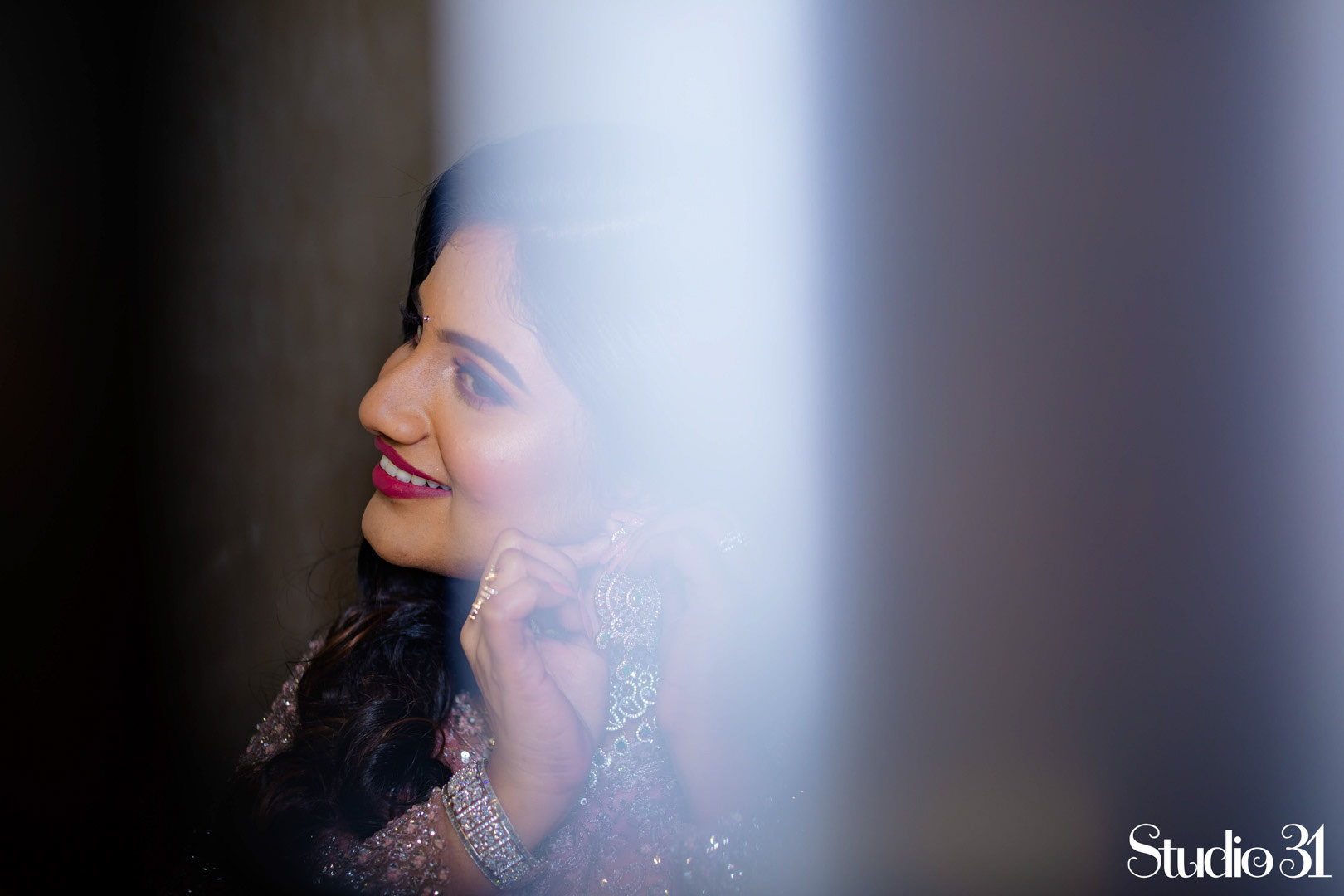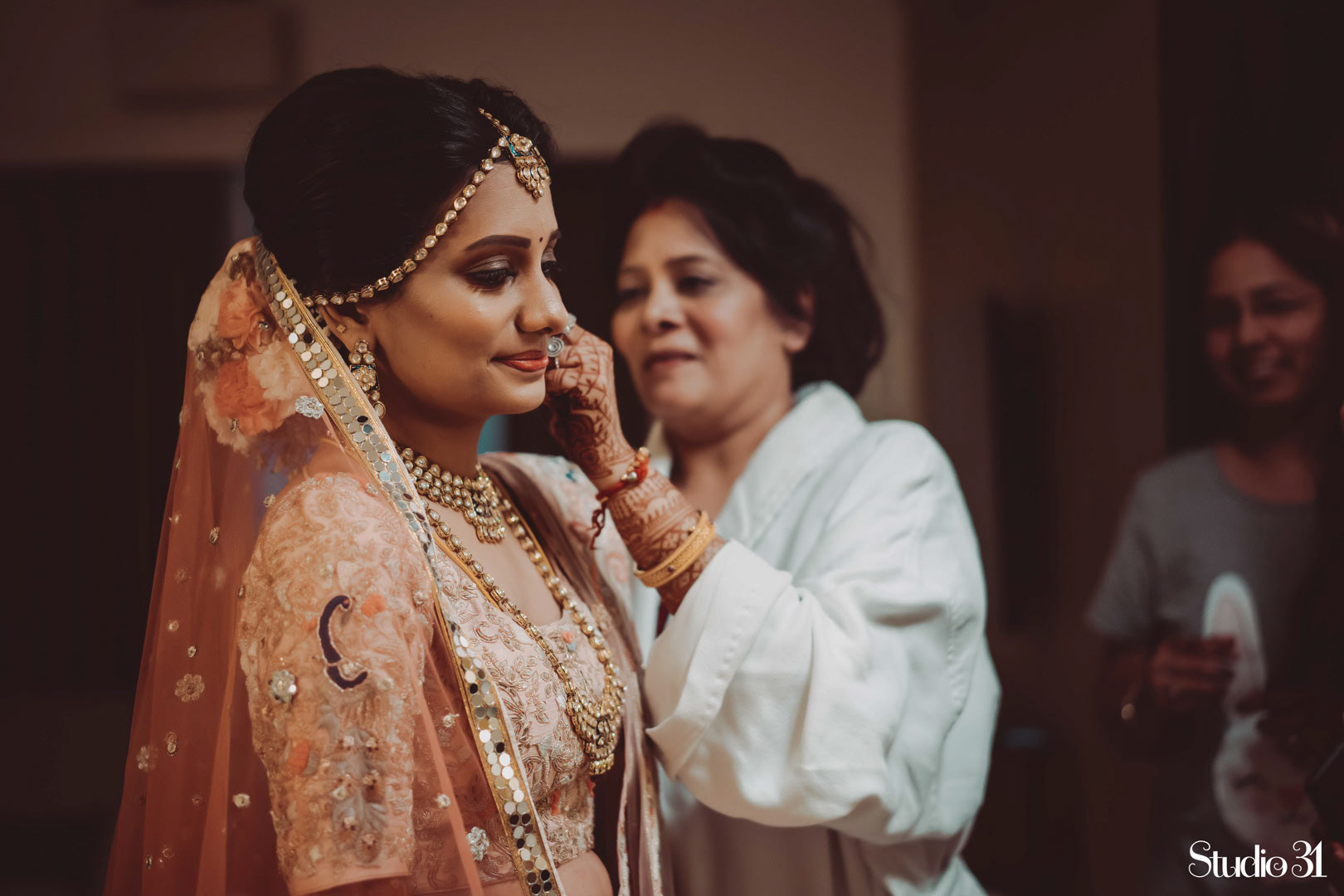 3. The delicate details of a bride
Now is the time for the gorgeous bride to see the reflection of herself in the mirror. The reflections can be aesthetically pleasing and it's truly a treat to the eyes. Mirror photography makes space for some beautiful candid shots as the small gestures of excitement are true embellishments of the brides getting ready photos. Whether it's wearing the bangles, or adjusting her jewellery, painting her nails, fixing escaping strands of hair, and spraying perfume — all of these shots are an interesting way to document some wonderful memories to hold dear.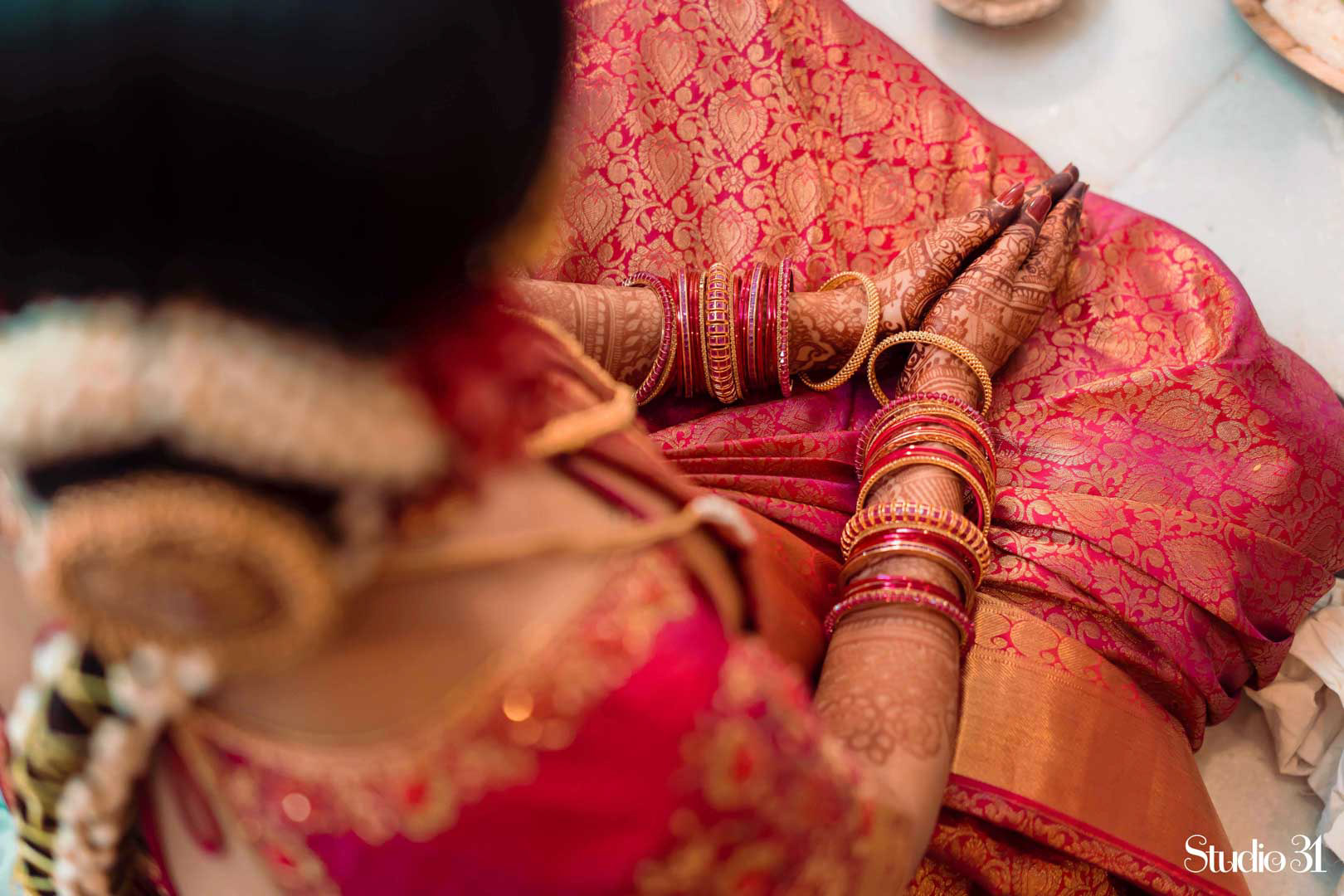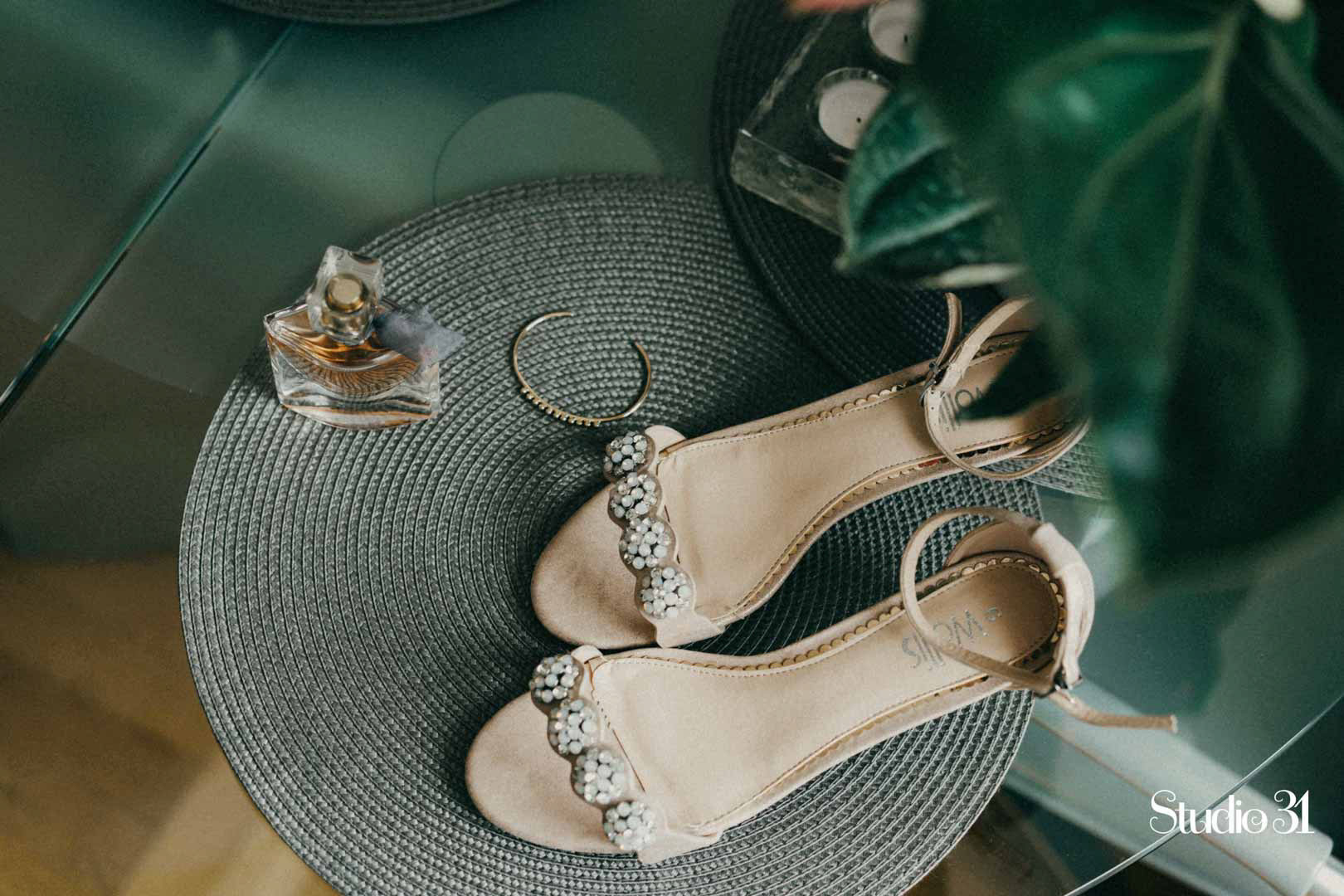 4. Photos of Jewels and Accessories
Indian bridal jewellery is an indispensable part of the grandeur that the bride wears with pride. The heritage pieces showcase our legacy and tradition carried over generations. Attention should be given to frame such details as the bride gets ready and as the jewellery finds its way around the delicate features of the bride and creates a sense of completeness. Having the bride's friends and family help her with wearing the jewels makes for some beautiful storytelling images as the photos are more meaningful with them being a part of it.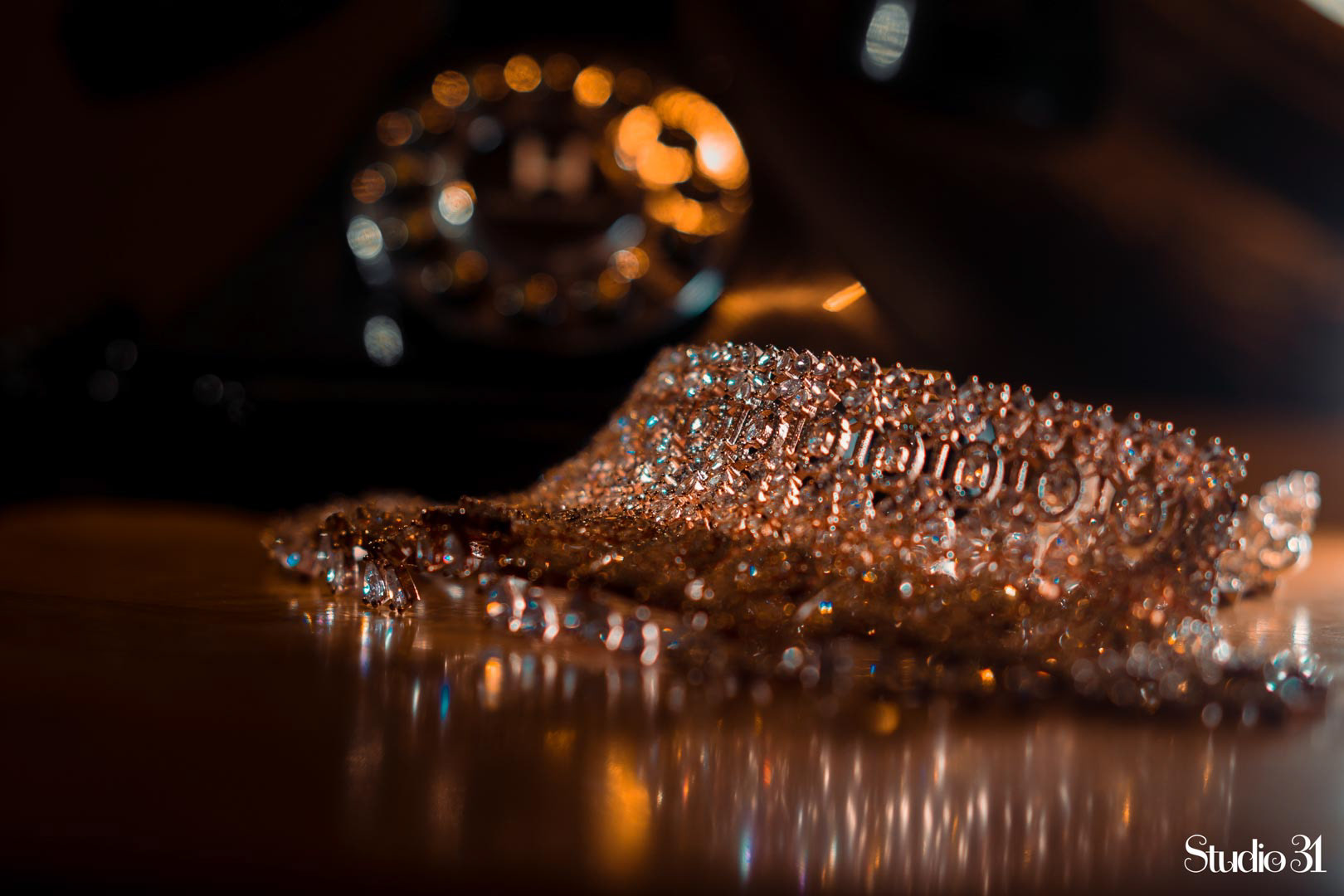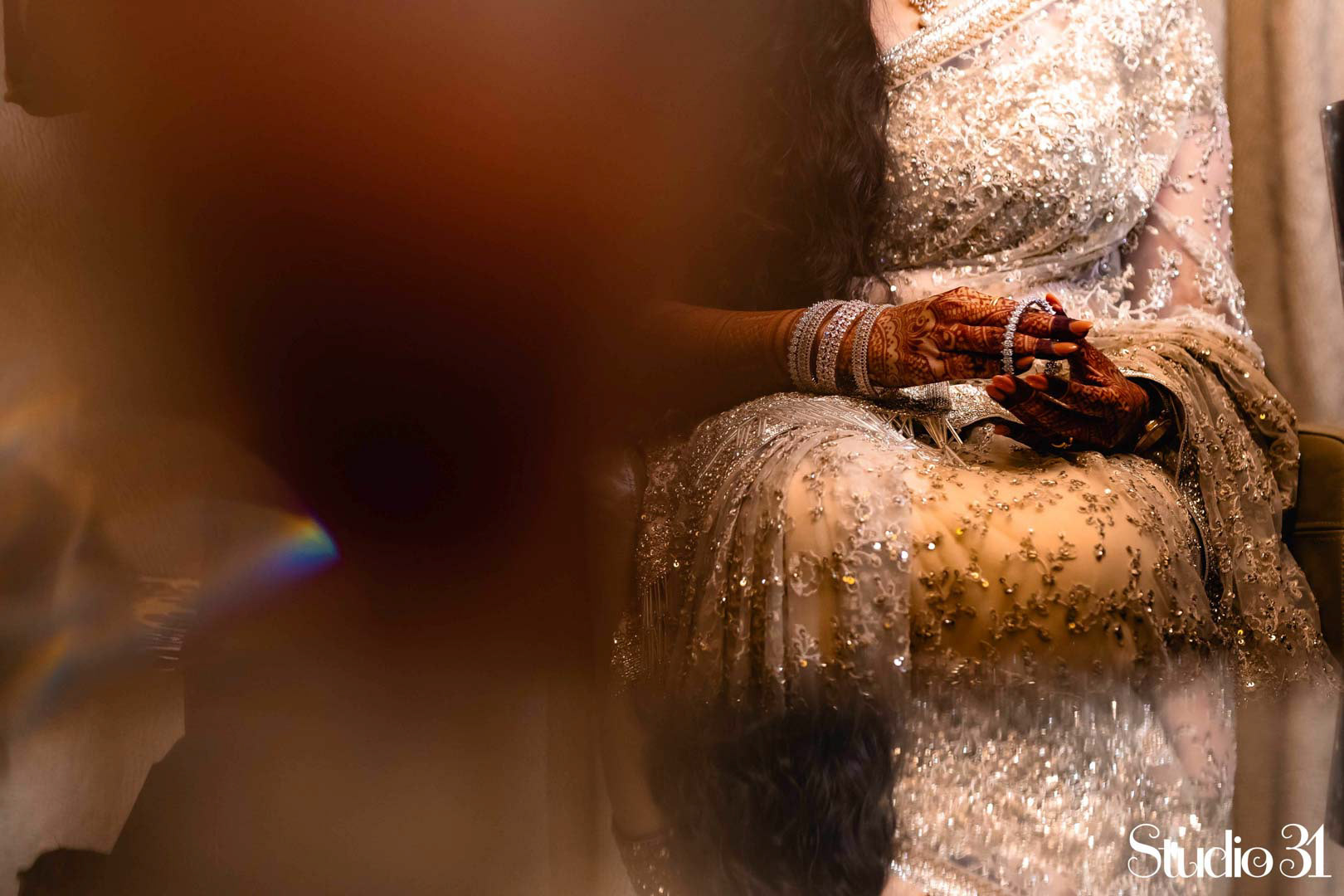 5. First look at friends and family
Candid shots as friends and family enter the room to discover the bride is always heartwarming. The room is filled with emotions by being playful and fun as a stream of friends come in and tease each other. We can also witness the wet eyes of the bride's mother as she looks at her daughter dolled up like a princess. These moments translate beautifully onto a photograph and must not be missed.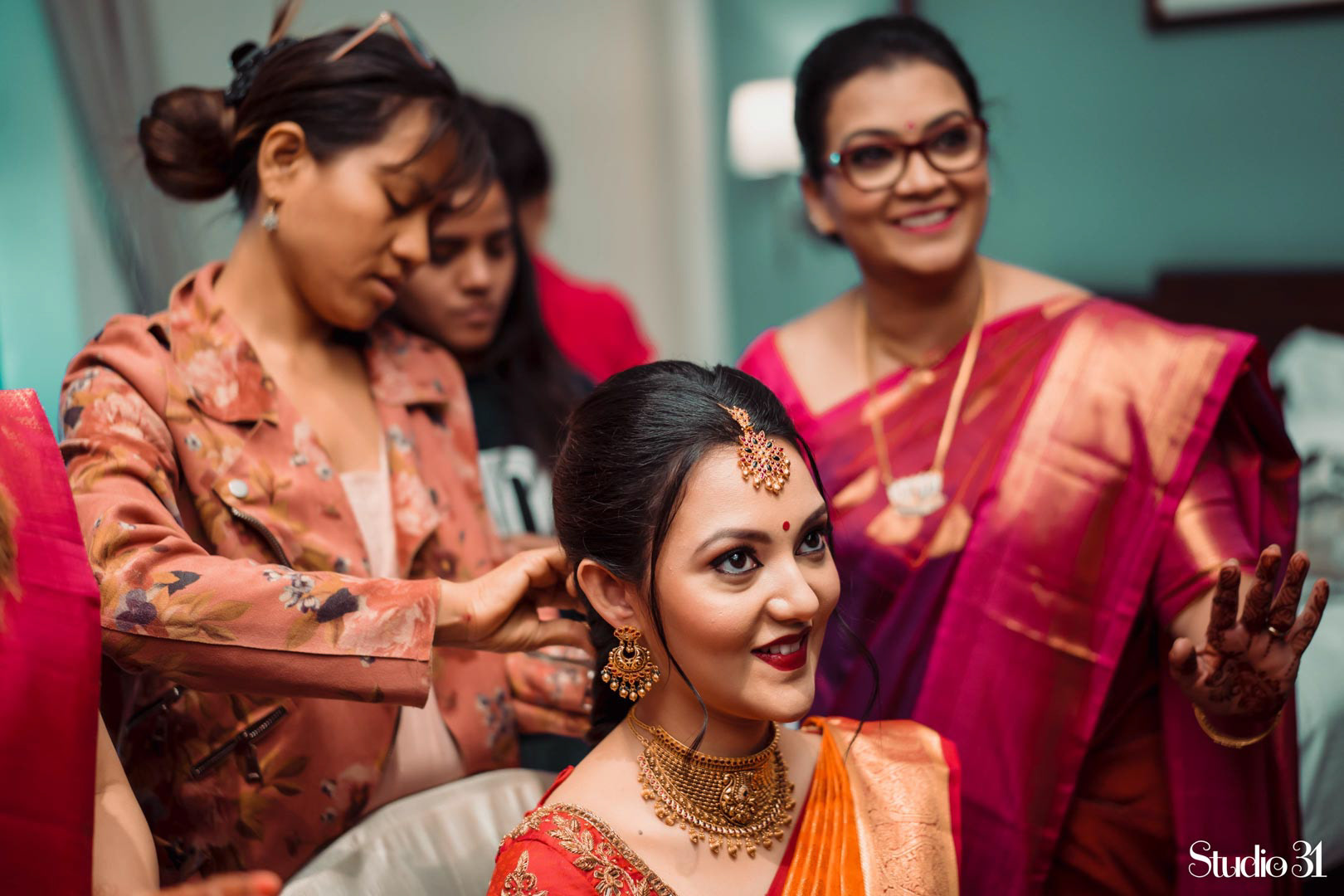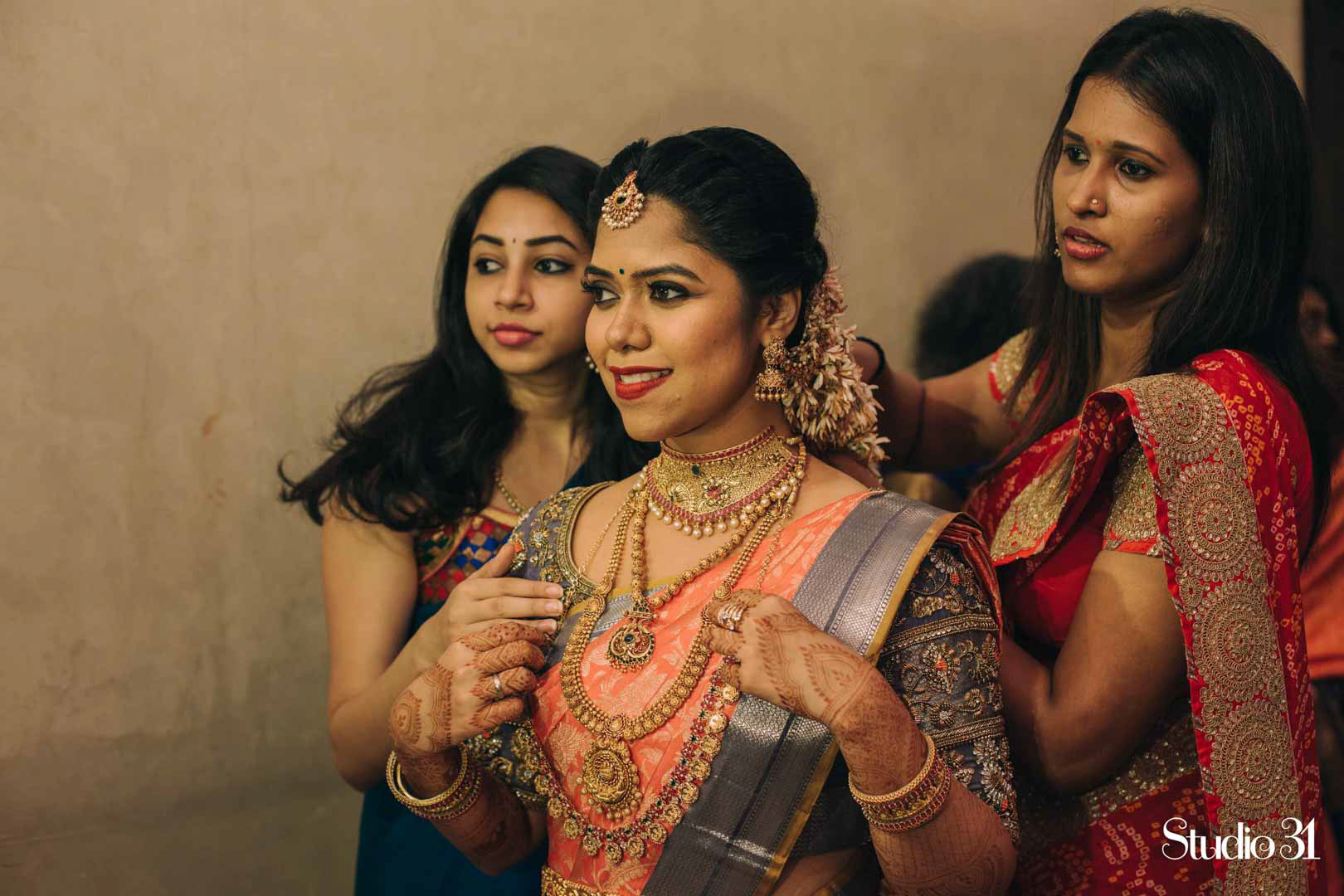 6. Let's not forget the groom!
Something that is quite often forgotten in a wedding is the groom's details as they tend to get less attention and care when being photographed and styled when compared to the bride's. Unlike brides, grooms typically have very few details, but framing every bit of those details plays a significant role in weddings too. The groom's shoes are an essential detail shot that needs to be photographed as a part of his big day! These could be paired with bow ties, cufflinks, watches, and so on. The biggest culprit of the groom's detail neglect is the stigma that "grooms don't care" about these elements. Every photographer approaches a wedding with a storytelling mindset and every detail plays a role in the full story of a wedding day. Without grooms, it feels like a few pages of the story are missing.