Intercultural weddings have a thing about them. They bring about the best of two cultures, on to one place, to celebrate one emotion - love. As wedding photographers, we can expect a lot of fun and creative fusions of traditions being executed, which always in turn produces a lot of great pictures!
From the dresses, décor and wedding details, everything is extremely aesthetic to capture.
Take a look at the two binding of two cultures and two souls!
A tale of two cultures:


A traditional South Indian bride making an entrance with the authentic 'Phoolon ki Chaadar' entry, a tradition deep-rooted with the weddings in the North.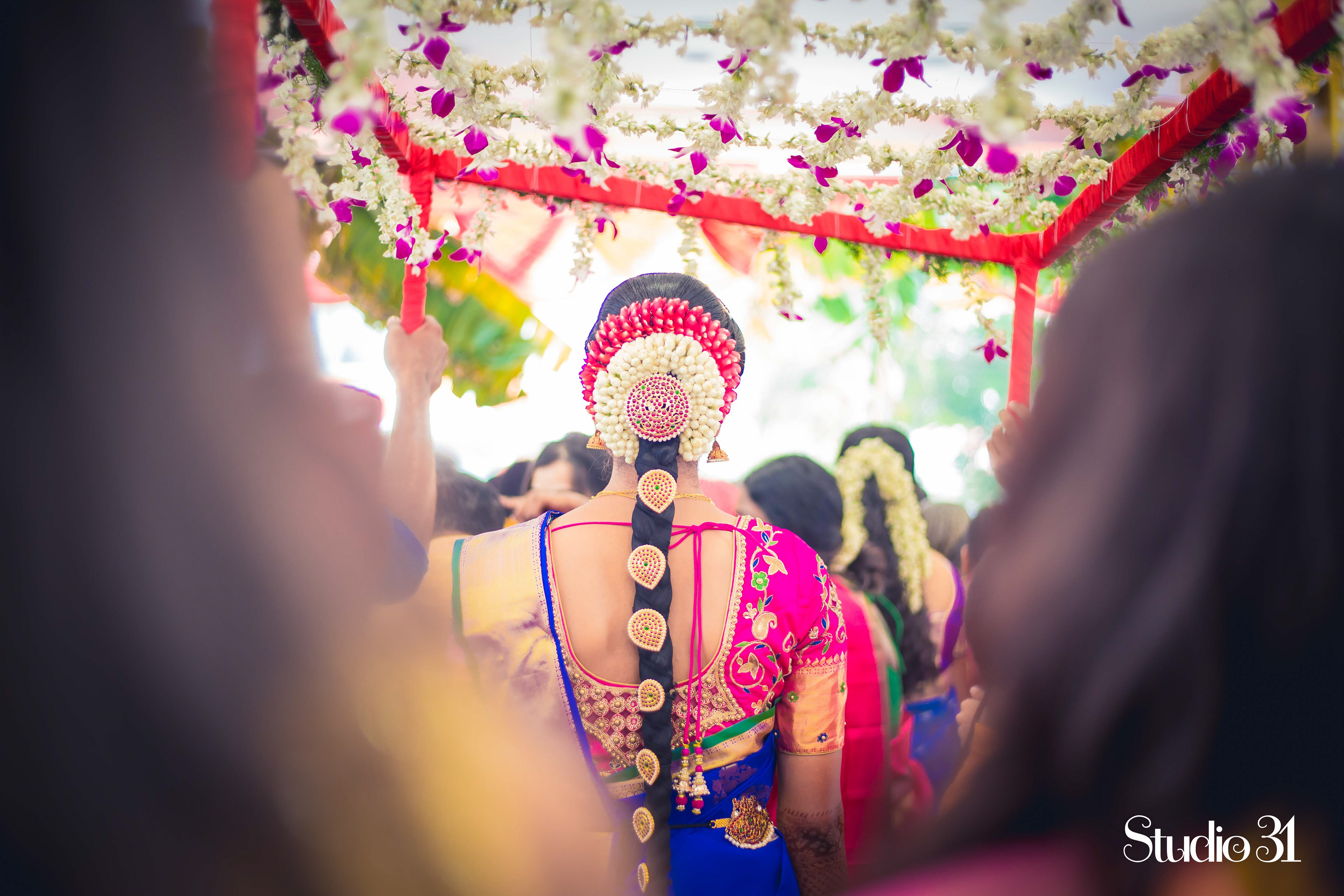 This frame needs no narration as it speaks volumes of the magnitude of their love. The difference in their attires is very captivating and makes them stand out while they sneak in a kiss, at a frenzied moment.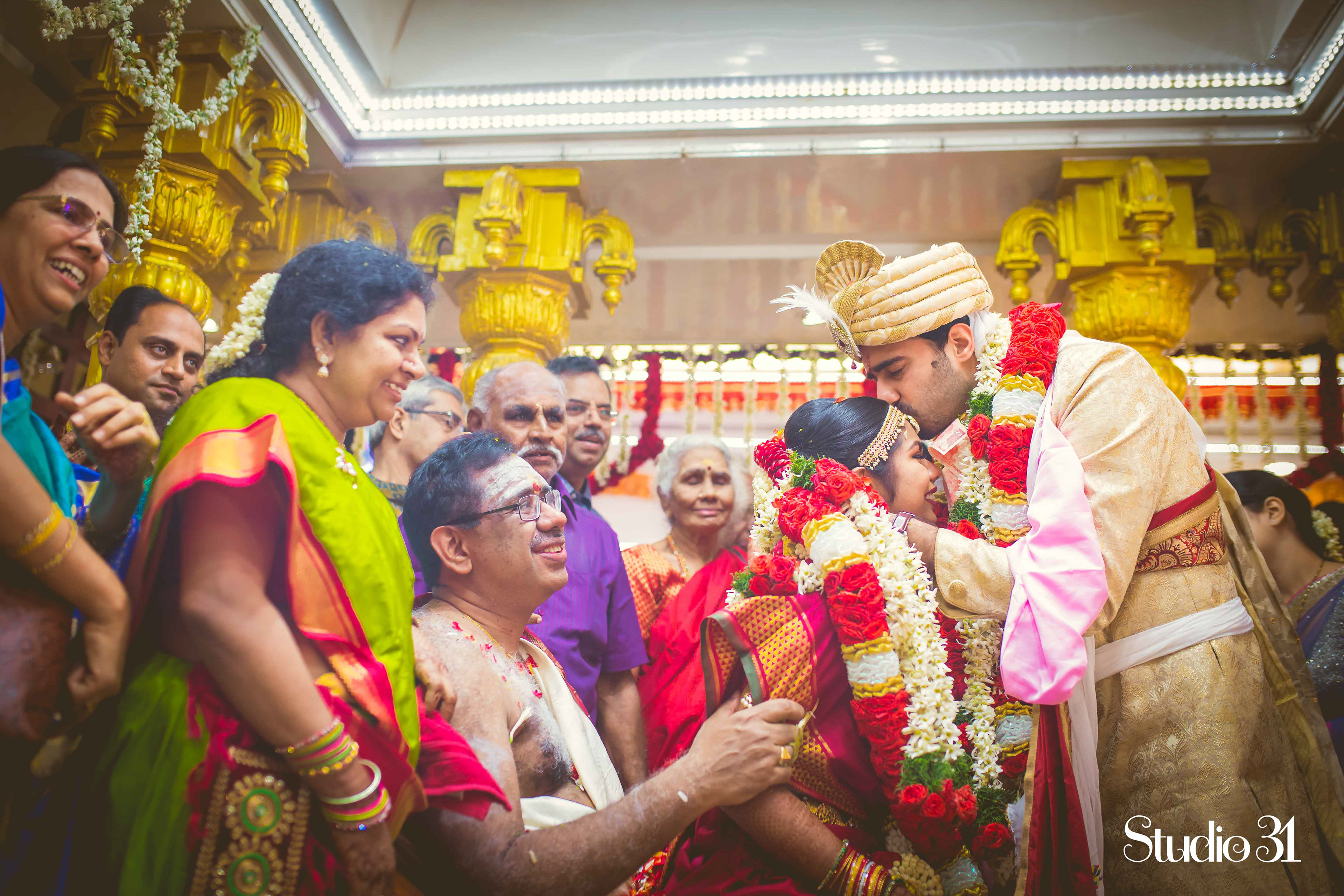 Once someone's mind is opened to different customs & ceremonies, their lives seem more enriched and their minds are open to diversity.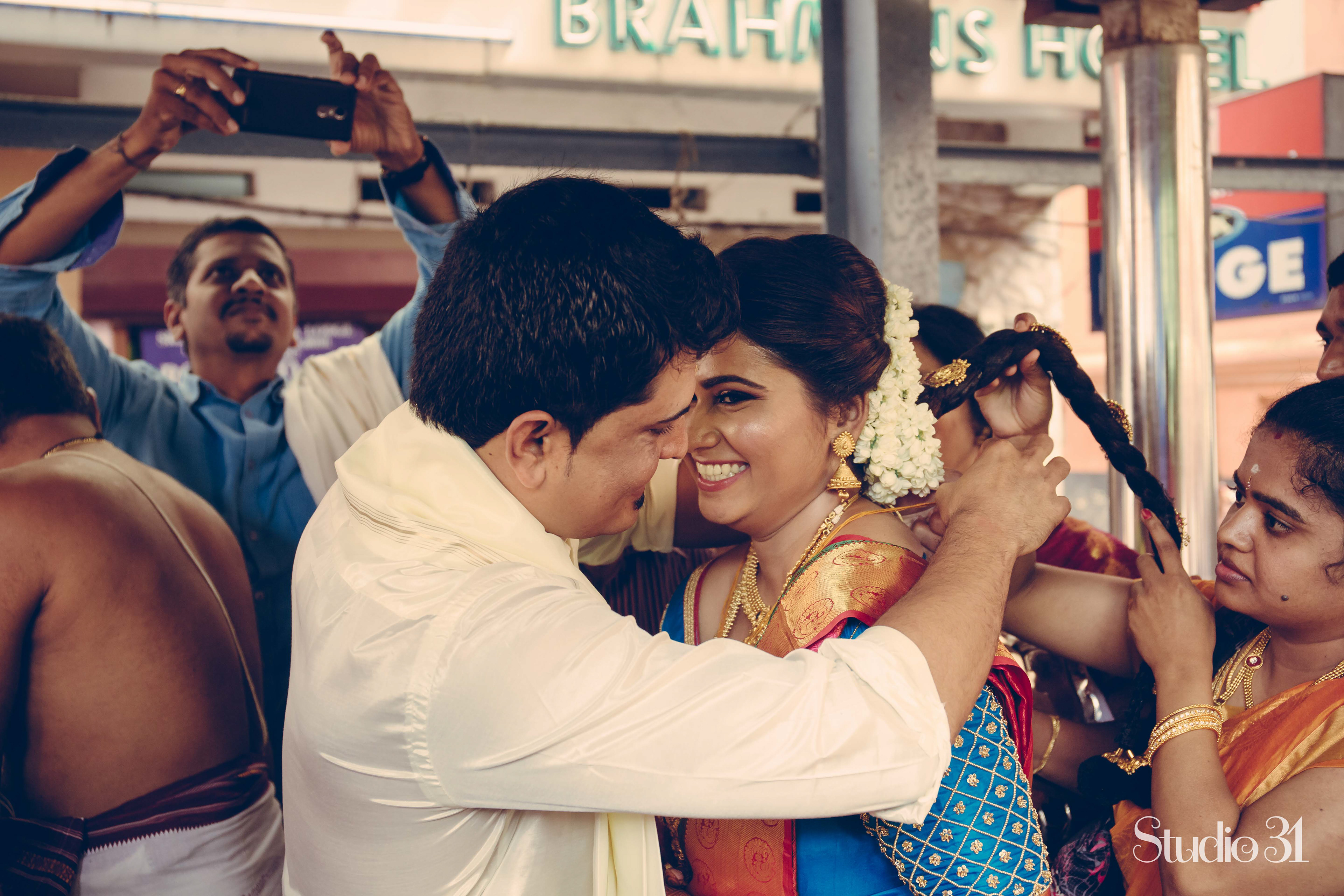 To accept each other completely:
Take a look at Ben below, as he seems almost mesmerized by the rituals followed here. This is one of the best ways to show your partner that you respect their roots and where they come from.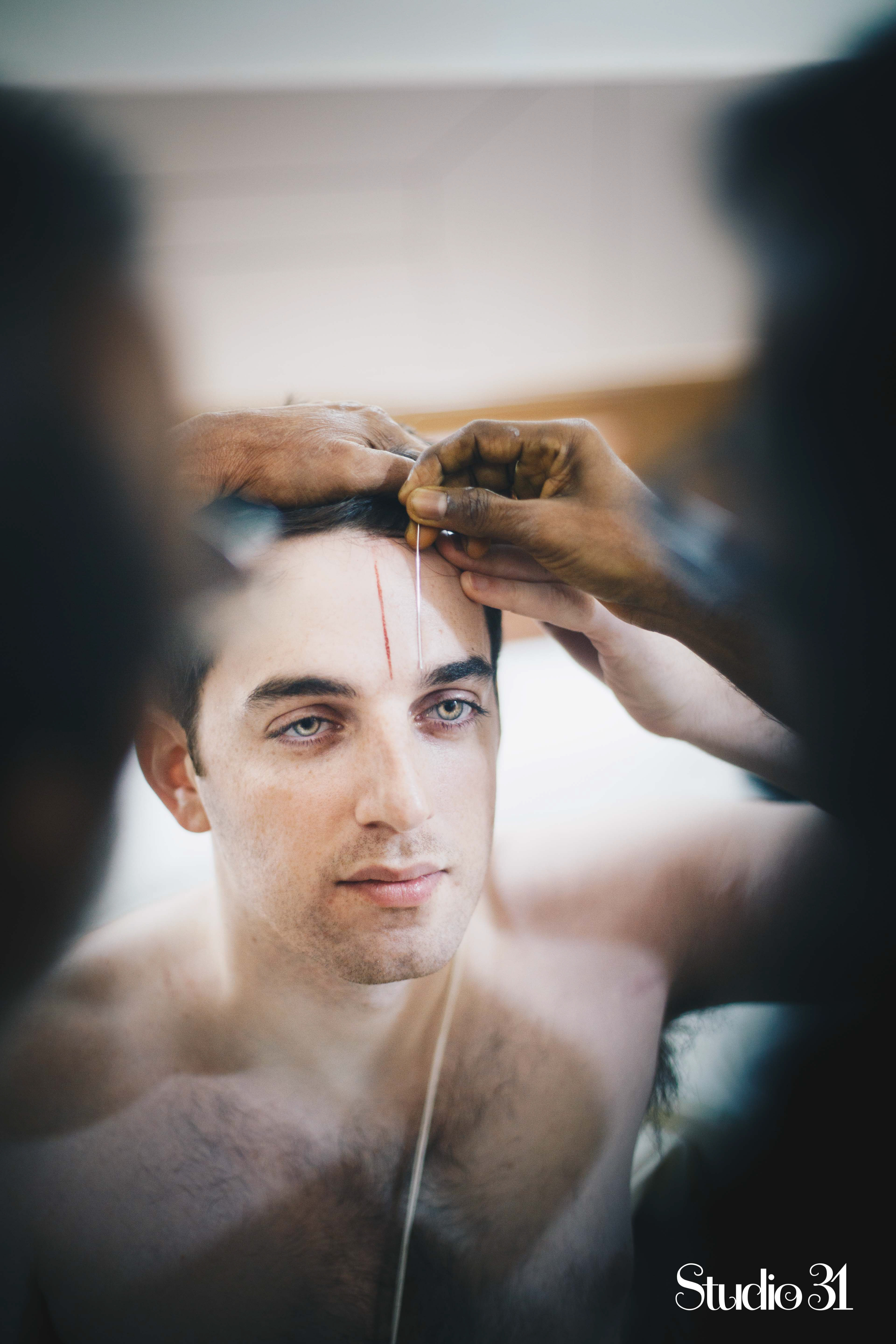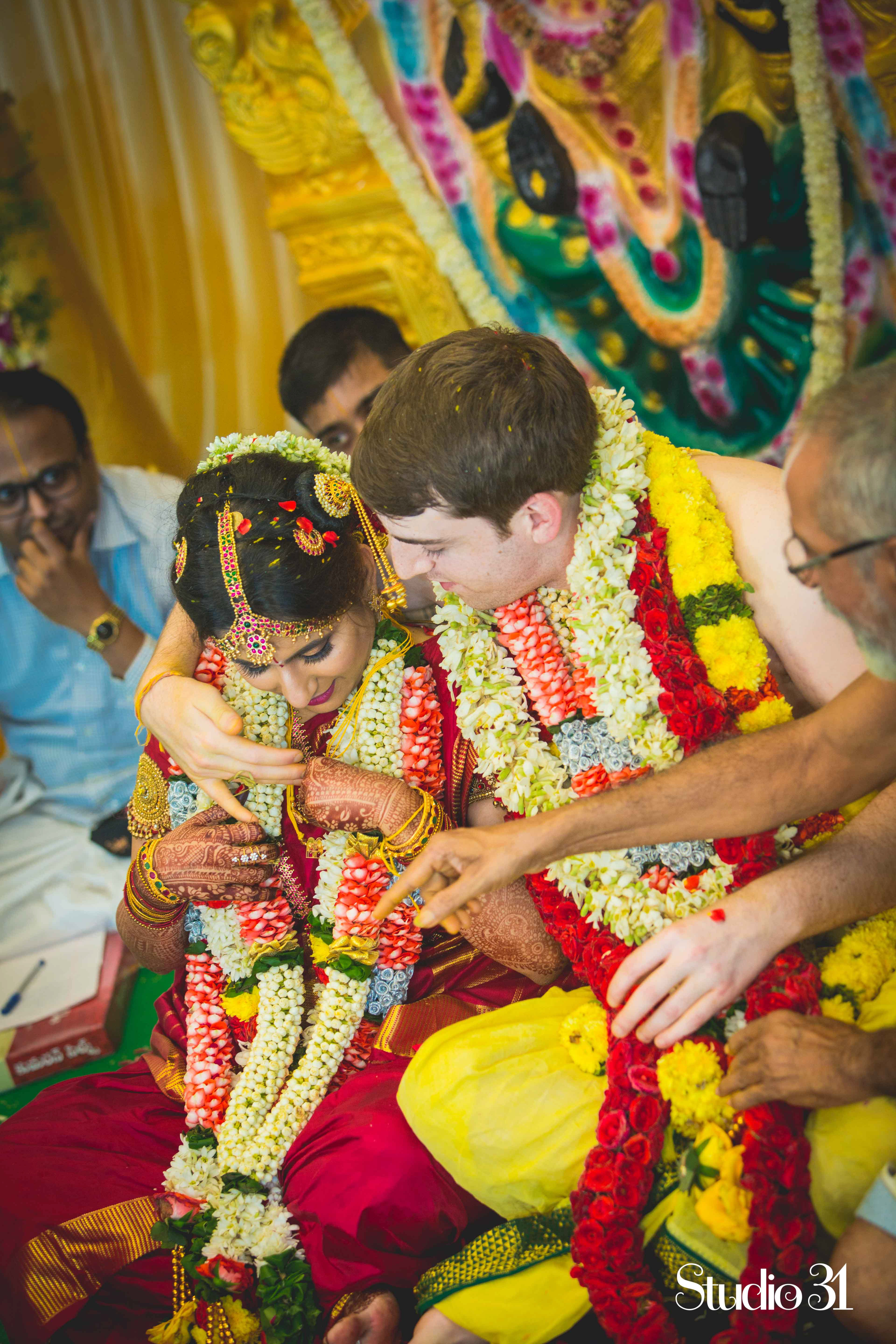 A

l

l of me, loves all of you:

Falling in love with someone from a different country, a different religion, a different culture means constant amazement at how much one's everyday life varies from their partner and there is a continual learning of each other's traditions and heritage. Beatrix was fluent in Hinduism and it's rites as she handled every ritual with an almost unbelievable ease.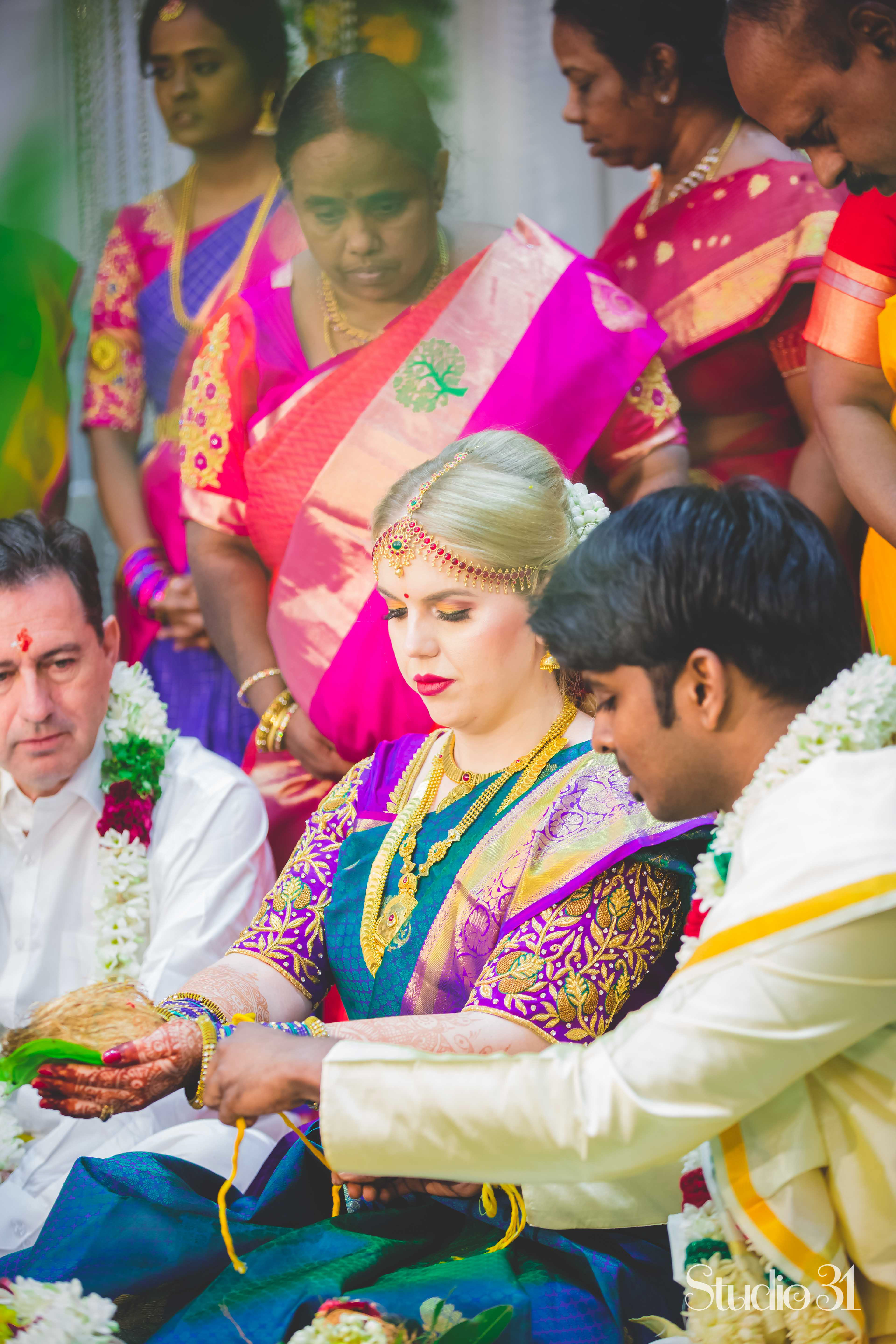 Furthermore, intercultural marriages consists of various fun parts too.
1. Celebration of various festivals from Christmas to Diwali, Easter to Pongal and Thanksgiving to Tamil New Year's – life is basically a really cool party!
2. Best part of life is eating – we are all foodies at some level. A family from different parts of the country or from different countries will never run out of options for lunch or dinner!
3. More places to visit, an option at a second homeland, an enriched and open-minded familial life and a chance to learn various languages.
Intercultural weddings are on the rise and they are more open to having a liberal, progressive and passionate family. The couples above are a monument to true love being blind to conflict and societal preconceived notion of how couples should look.